One of our most popular titles returns!
Last issue we introduced two new sexy giantesses slowly outgrowing their world. Now, Hannah's influence is growing even wider, and the entire world's female population is beginning to share in the experience!
Download yourself a copy today and see why fans overwhelming chose The Outgrowing as our "Best NEW Series."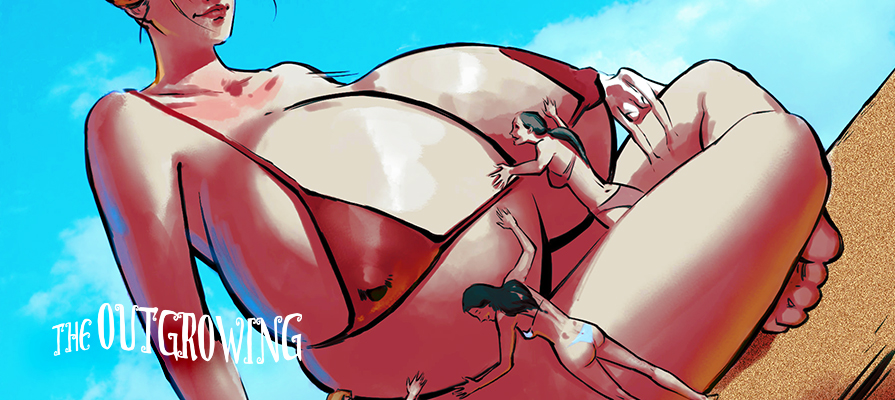 Synopsis: Hannah Yoder's milk makes other women grow into busty mini-giantesses, and there's a market for it. Hannah finds herself moving into milk production, and becoming a national sex symbol. Still slowly growing, Hannah's celebrity earns her a slot in the swimsuit issue of a national magazine. But Hannah just keeps growing, and getting pulled further from her beloved Amos. Will she grow so big their love is out of reach?
Release date: November 14th, 2015
Written by: Mac Rome
Art by: Dai (Sedna Studios)
Series Link: The Outgrowing
Download this comic and every other in our catalog with a single 1-month membership to GiantessFan.com
AND DON'T FORGET: Giantessfan.com now accepts Bitcoin and sports a brand new "favourites" feature!