It's well known that careless talk costs lives, but the full scale of the problem is not always appreciated. For instance, if you're a woman who's able to grow to a massive size just by saying Upsy Daisy, you should be careful with your words, or you might find yourself causing tons of damage to the planet you're supposed to protect!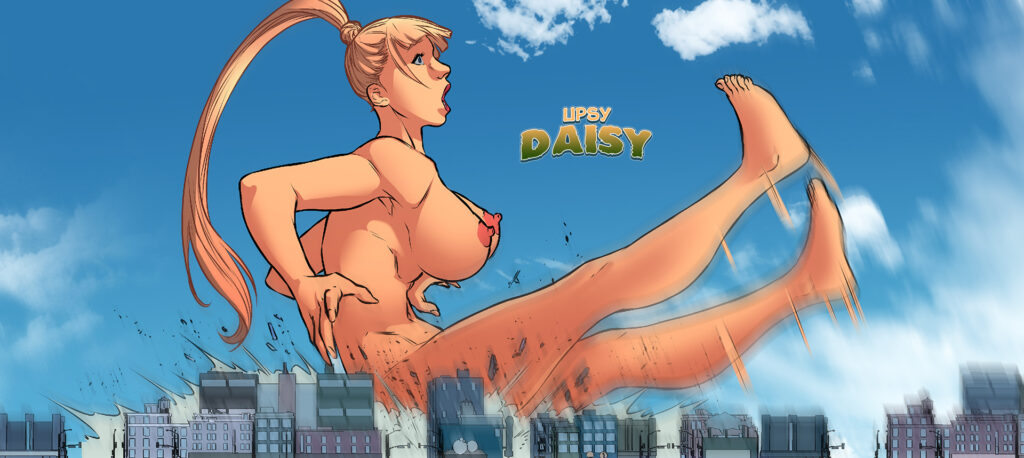 Synopsis: Daisy Klingen is given a preposterous-sounding message: she is to grow in height until she is larger than the Earth in order to defend it and she is to do this by simply saying "Upsy Daisy." Each time she does, she will grow to 10 times her height at that moment. Daisy scoffs as she says the words – and grows 50 feet tall! Will Daisy fulfill her destiny… and just how big will she actually get?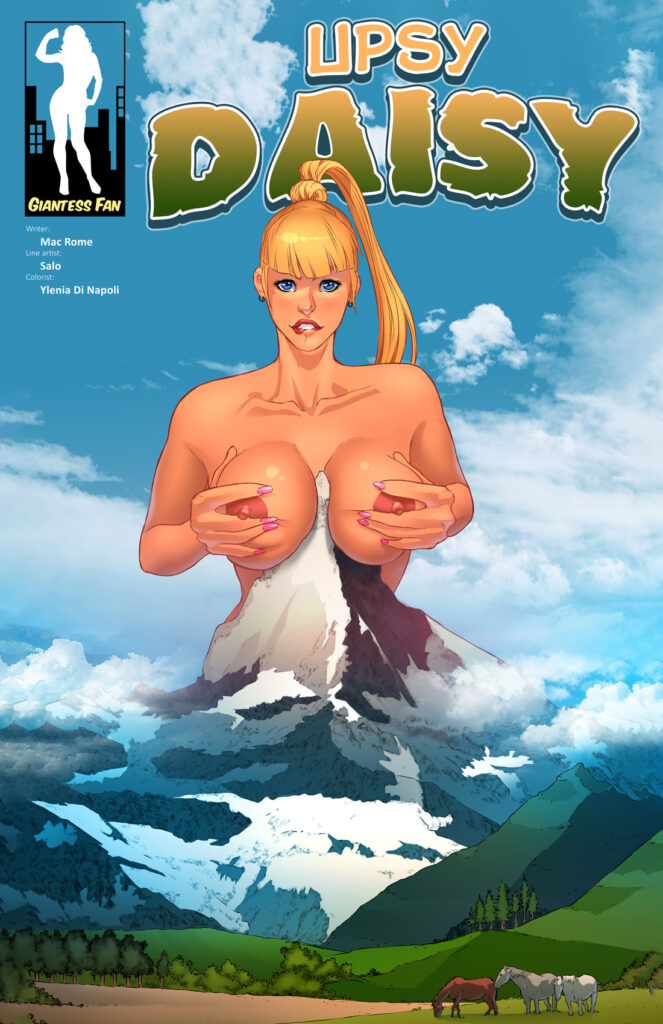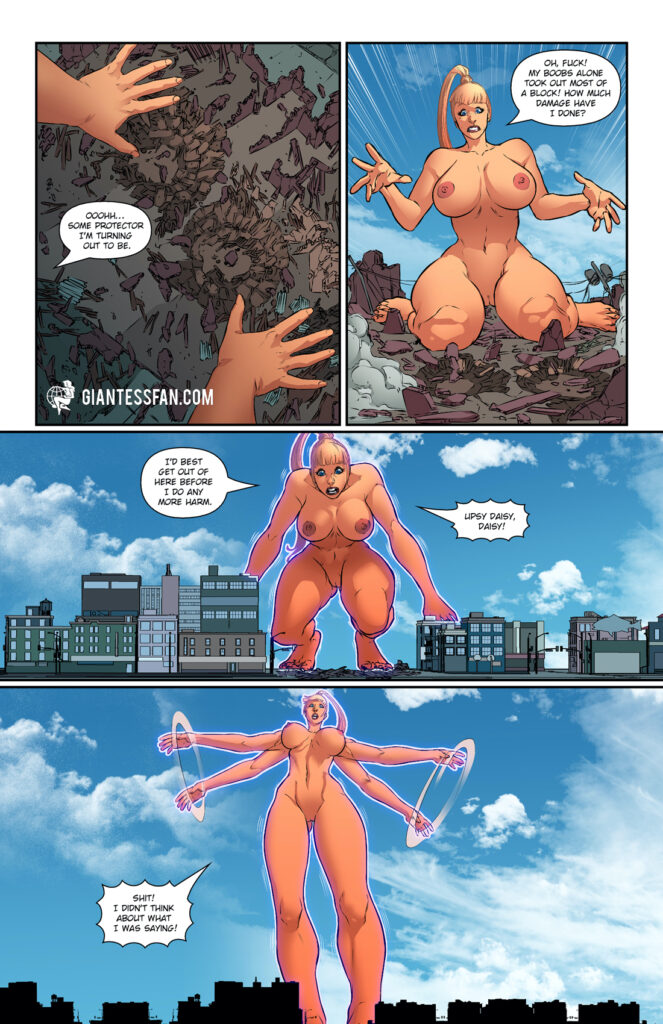 Tags: giantess, mega-giantess, giga-giantess, growth, height increase, clothes ripping, shoes ripping, destruction, accidental destruction, feet, gentle, goddess, magic
Pages: 15 + 1 cover
Written By: Mac Rome
Lineart By: Salo
Colors By: Ylenia di Napoli
Release Date: September 8th, 2023
Issue Link: Upsy Daisy
Download this comic and all of the others in our catalog with a single 1-month membership to giantessfan.com!
ALSO:
What did you think about Upsy Daisy? Let us know your feedback in the comments section to help us improve!
Follow us on twitter at twitter.com/interwebcomics