Do you enjoy purple ladies? How about buff blondes? Well, guess what: you can find plenty of both as an old fan favourite returns with all the sci-fi movie references you can handle (and then some)!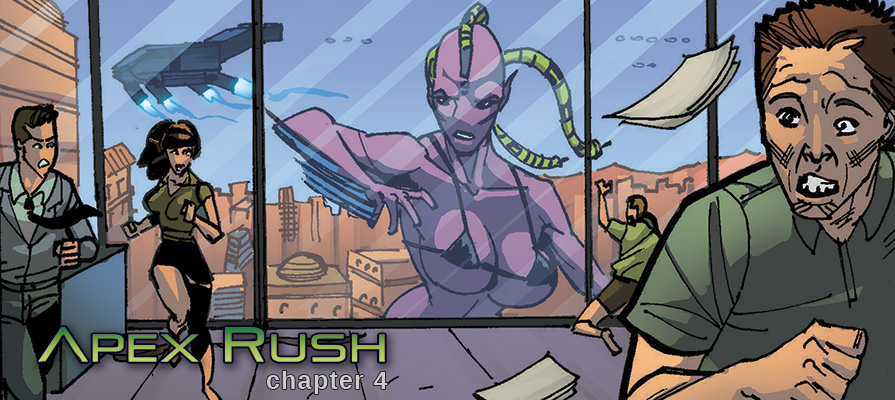 Synopsis: Captured and awaiting trial for attempting to destroy the city, Monica's chances for redemption seem pretty slim. That is, until the assassin Zenthia becomes a giantess herself and goes on a rampage. Now the fight is on for Monica to protect the city and clear her name!
Release Date: May 14th, 2014
Author/Lineart: Andrea Errico
Colors: Ross A. Campbell
Tags:   multiple gts, destruction, growth, vore
Series Link: Apex Rush
Download this comic and every other in our catalog with a single 1-month membership to GiantessFan.com
AND DON'T FORGET: Giantessfan.com now accepts Bitcoin and sports a brand new "favourites" feature!