I am proud to announce the launch of Giantess Fan!
The website features comic books involving a giantess in all types of settings and scenarios. A lot of work went into the making of the website and the comics featured on the site. After months of hard work from the writers, illustrators and programmers the site is finally live and ready to use. So check it out and become a member if you like what you see.
Our current comic lineup (as of Nov 14, 2011)
Please scroll down and take a look at the comics you'll get by becoming a member.
When Dreams Come True: Volume 1
Synopsis: Akane is at home studying when she gets word that her boyfriend has broken up with her. She then begins growing into a giantess. She then takes advantage of her situation and does all the things she'd always wanted to do as a giantess let loose in Tokyo.
Tags: growth, gts
Pages: 16
Author: J. Yubari
Artists: GFX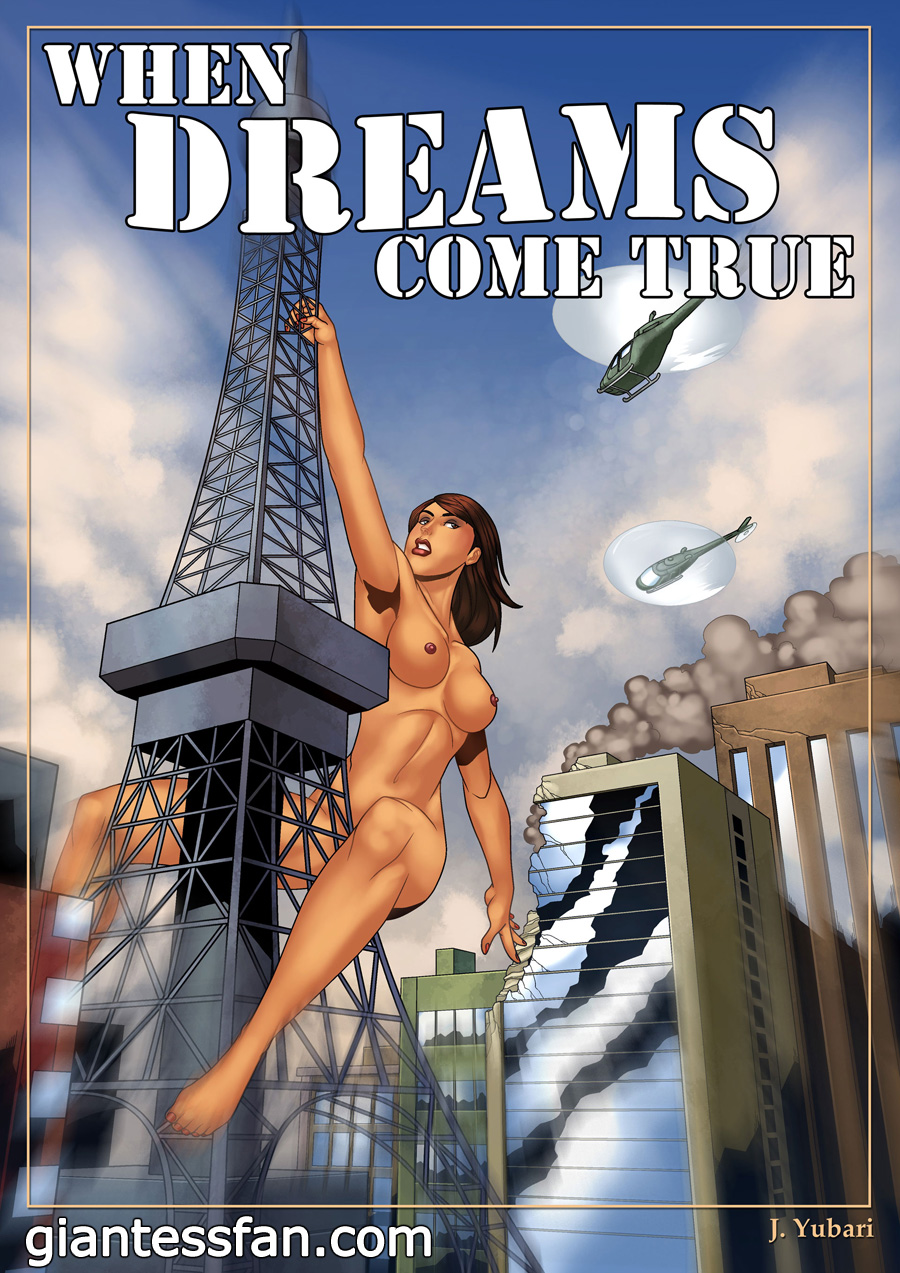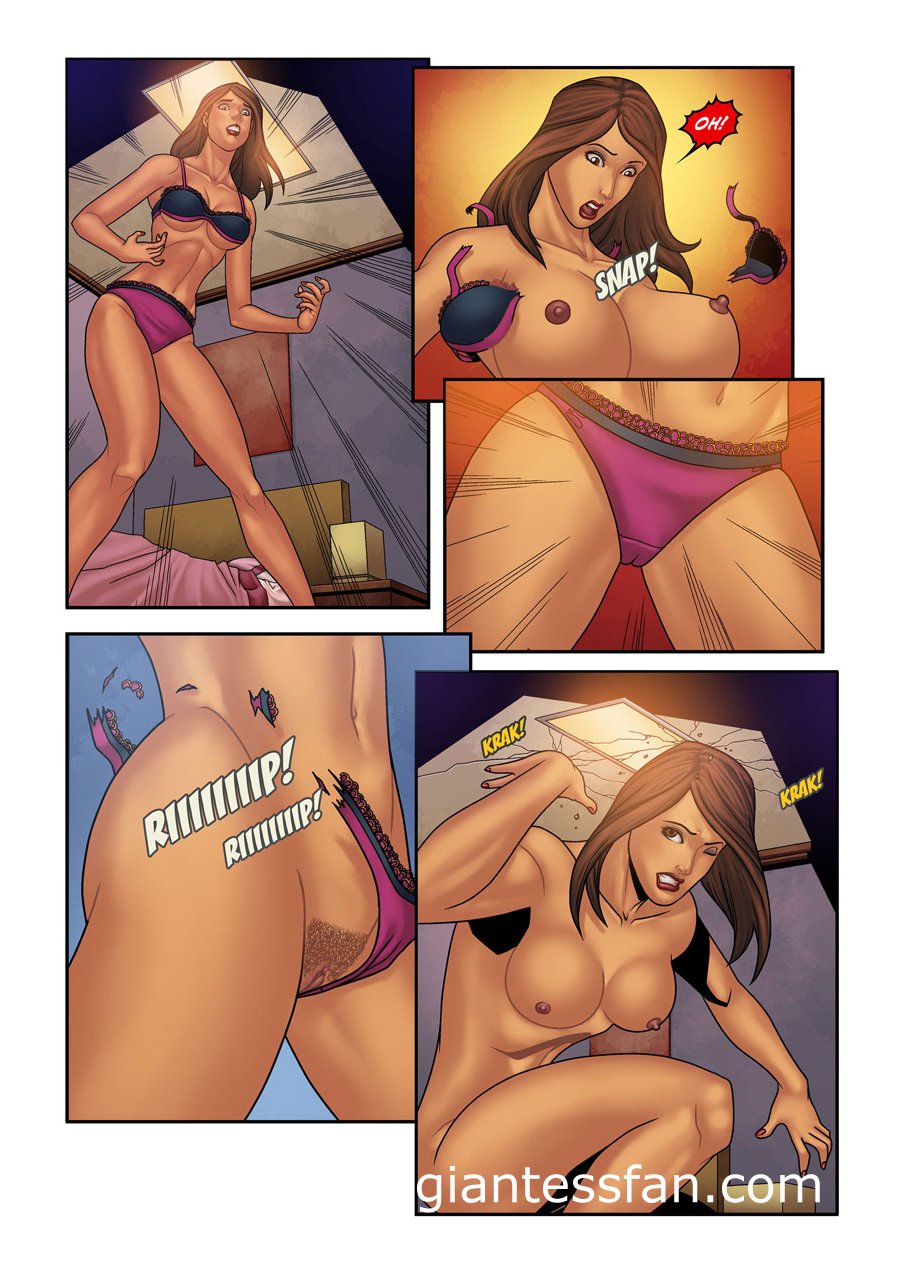 When Dreams Come True: Volume 2
Synopsis: Things heat up after the government takes an interest in Akane and her ability to grow. How will she handle this precarious situation?
Tags:   growth, gts, giantess, destruction
Pages: 16
Author: J. Yubari
Artists: GFX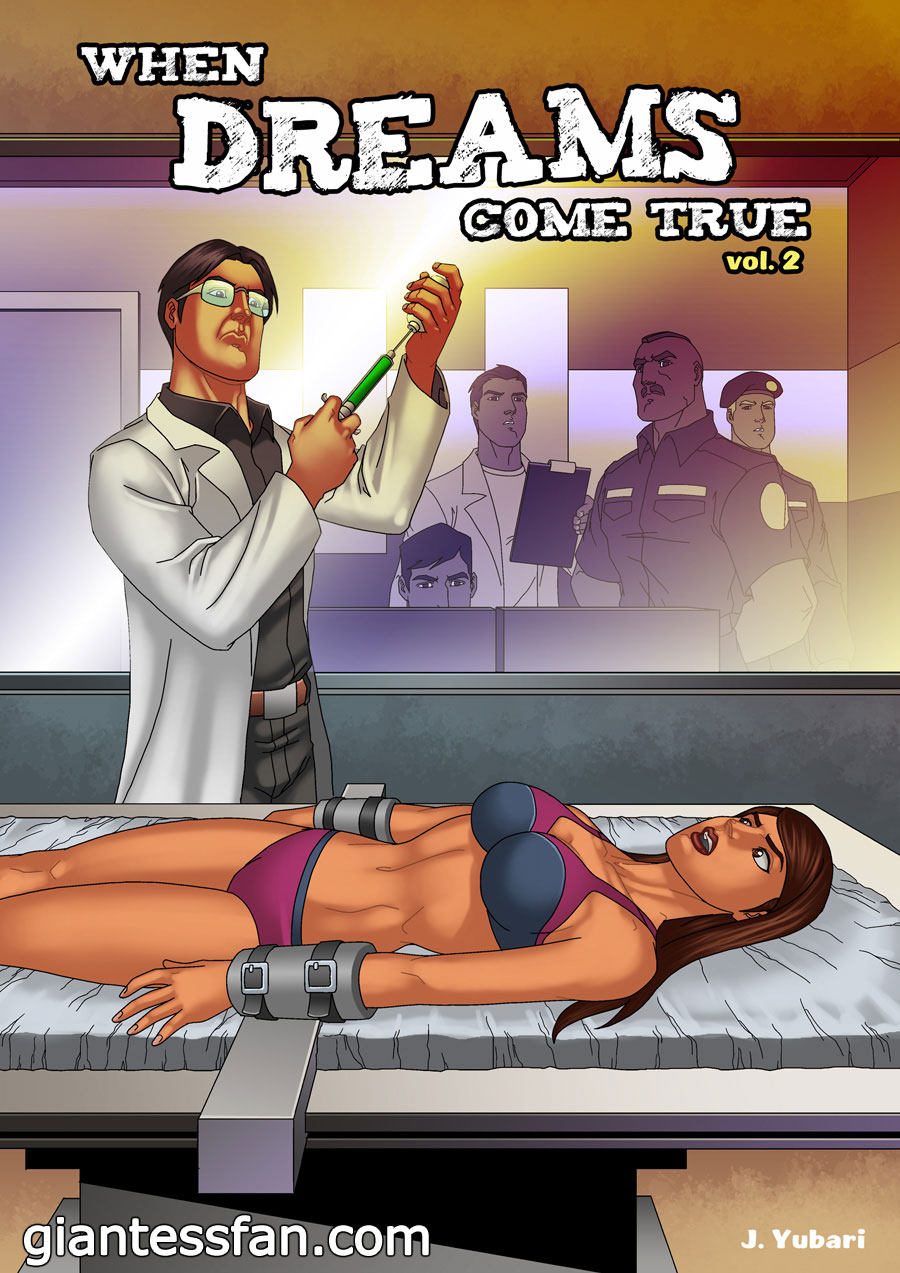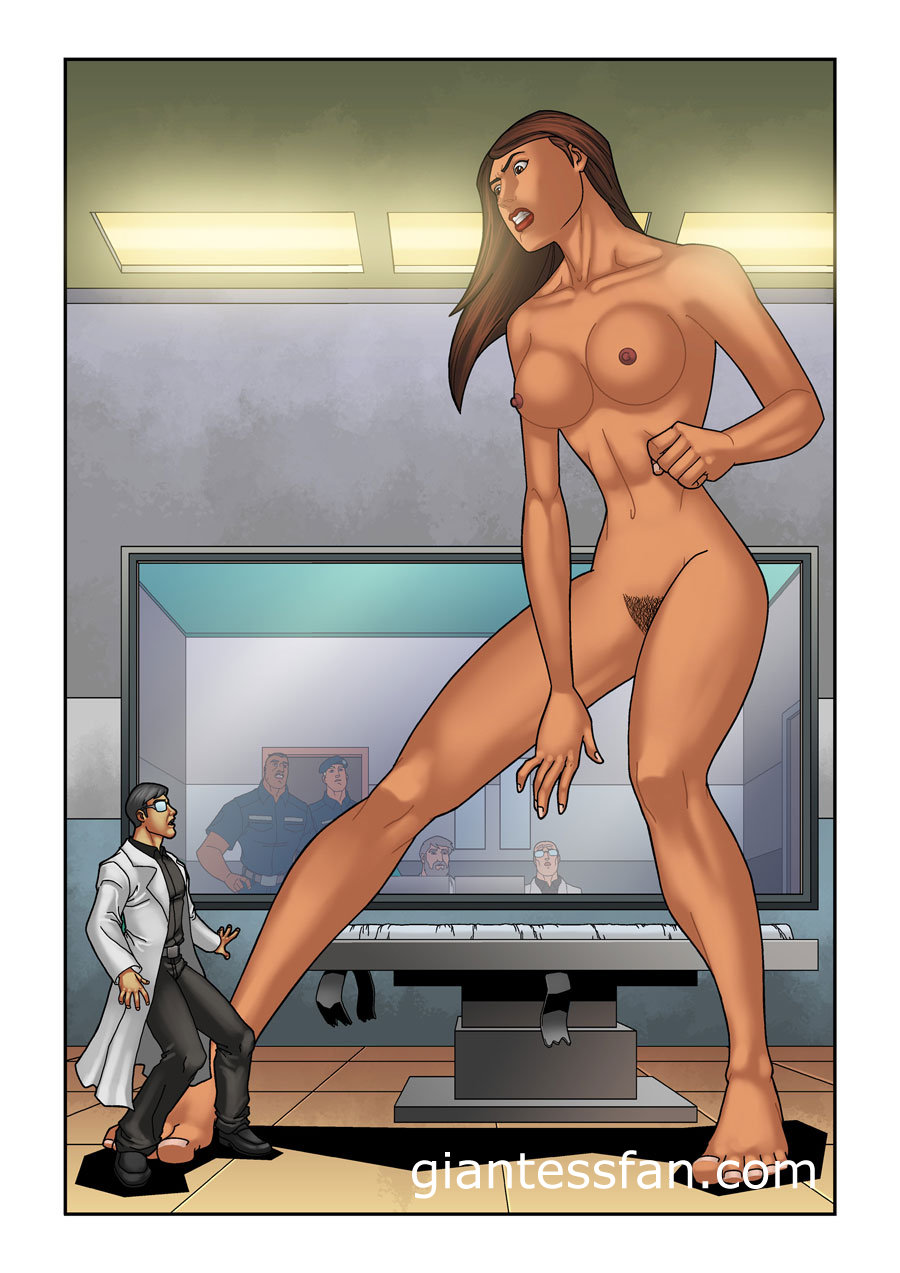 Growth Materia
Synopsis: Cloud embarked on a quest to Wutai in an effort to retrieve a special and ancient materia (magic spell orb) only to have it stolen by the master thief Yuffie. Of course, Yuffie does not hesitate to test Cloud's "growth materia."
Tags: gts, growth
Pages: 11
Author: J. Yubari
Artists: Buta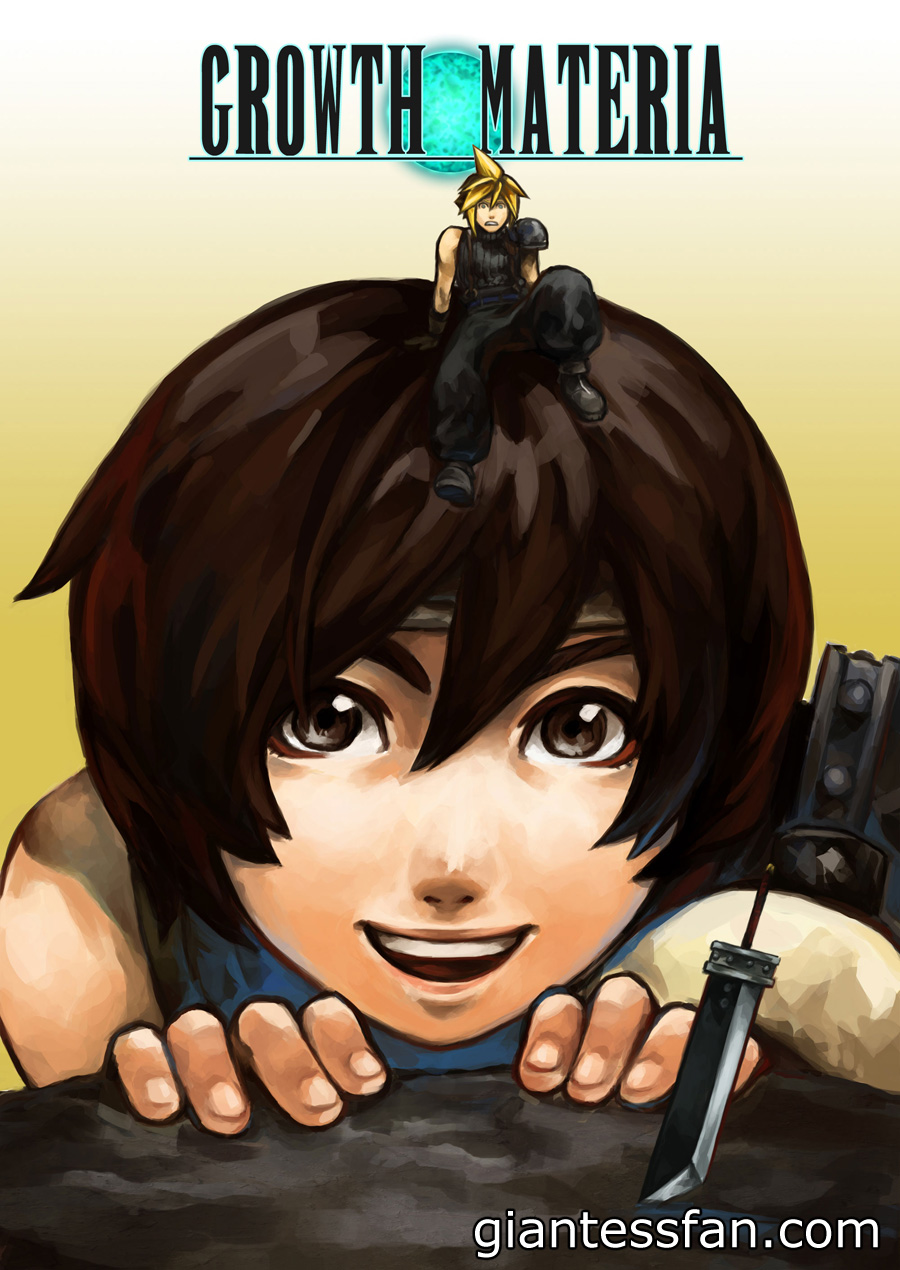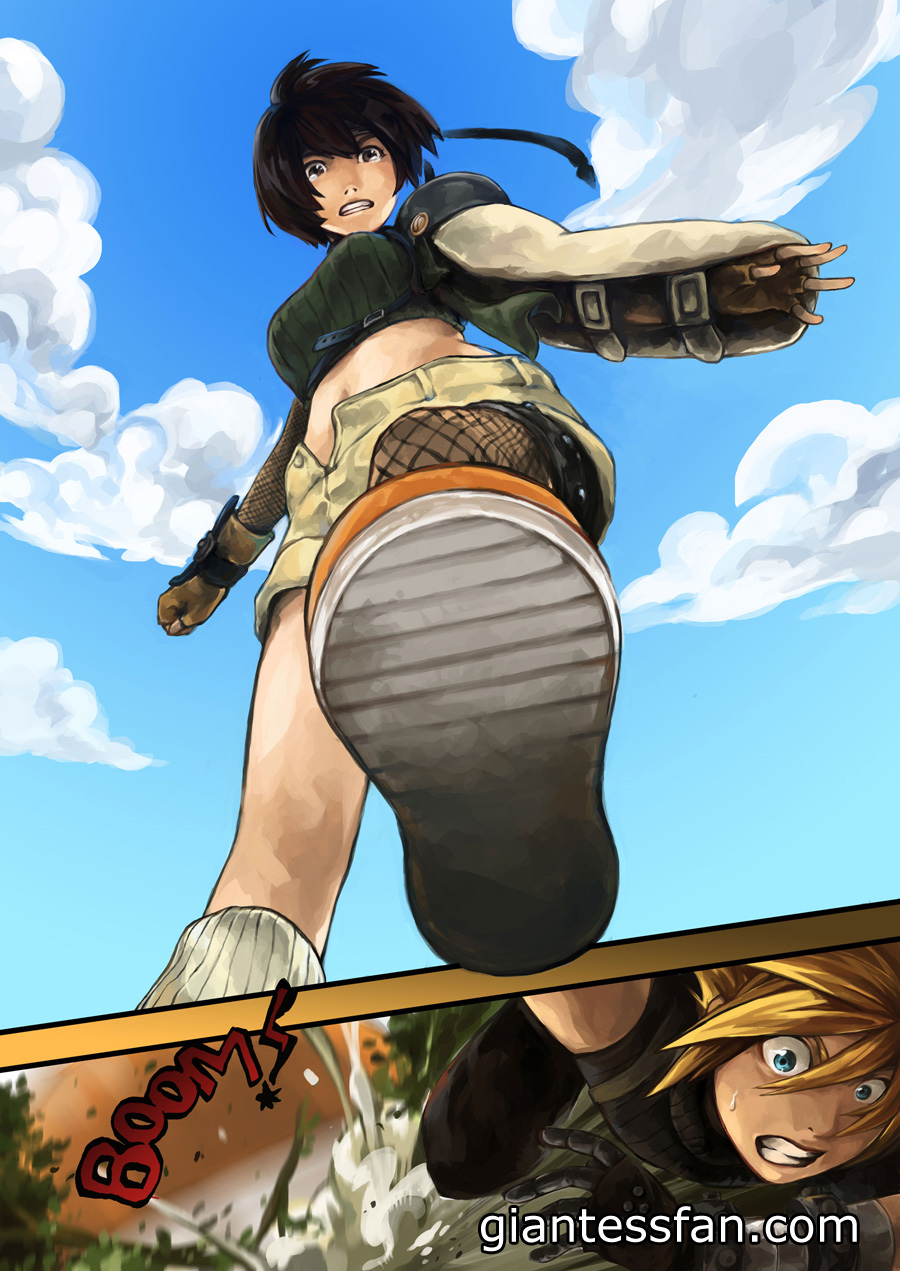 The Power Glove
Synopsis: At their weekly ritual get-together night; "Retro Videogame Friday's," the three friends lament about their lack of luck with the boys at college, and about how they get given a hard time by the hot girls. Somewhere in between Daisy making a wish that dating was as simple as her retro video games, and the house being struck by lightning, the "Power Glove" plugged into the nintendo begins to glow. Daisy puts it on. This "Power Glove" is now a magical device which makes retro game "power up" icons such as rings, mushrooms, cherries etc pop up in real life. Each icon the girls pick up makes their body change in different ways. Among others, one icon slims them down, one icon turns them beautiful, one pumps up their bust and of course, one icon makes them GROW! This turn of events makes partying and dating much more fun for the trio!
Tags: minigts, growth, sex
Pages: 16
Author: Thesonandheir
Artists: Octo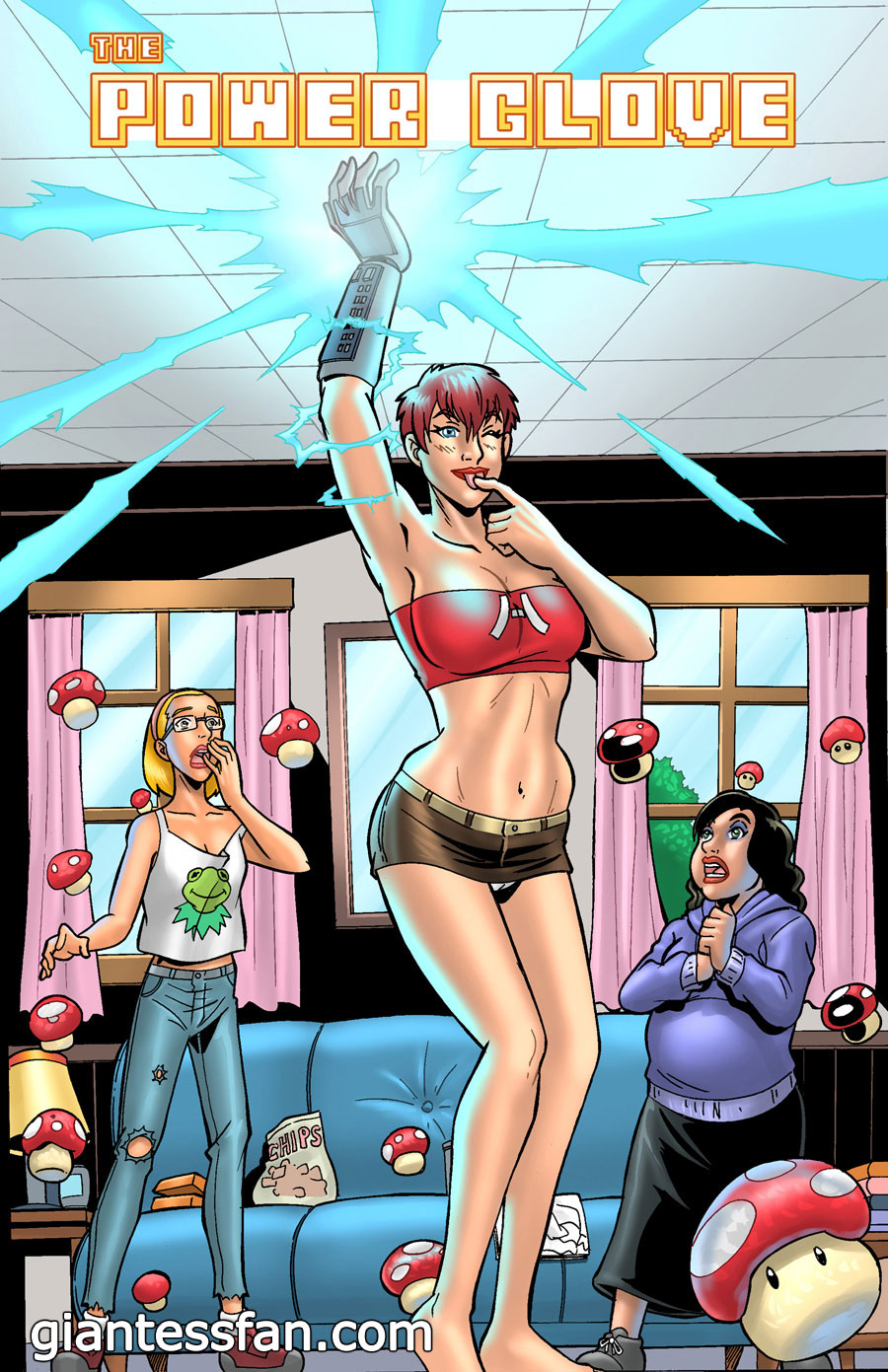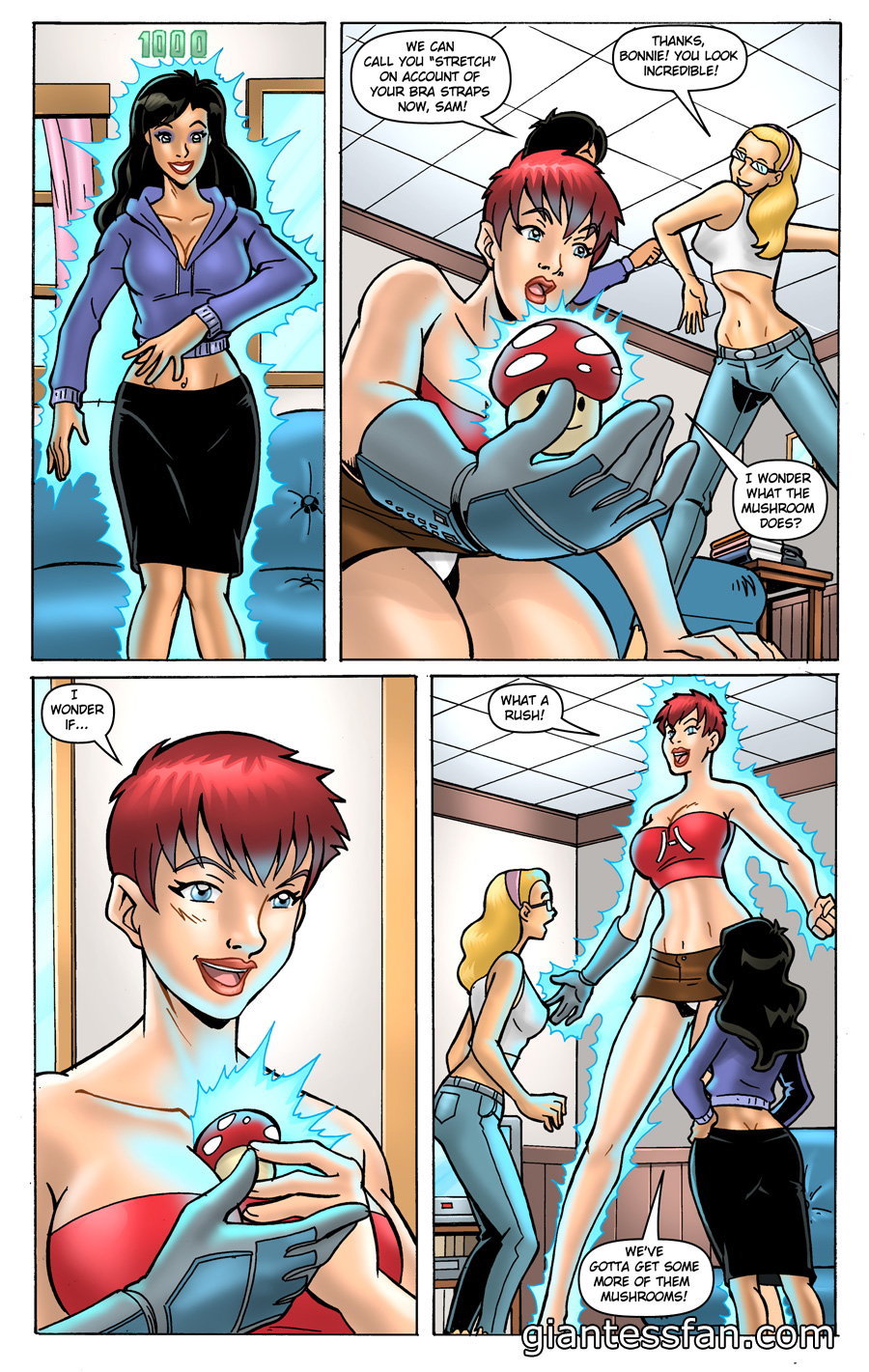 The Island
Synopsis: On a mysterious island, known only to few, live two powerful beings. Each of these giant women possess godlike powers that will shock the world. A quintessential battle of good vs. evil is on the horizon.
Tags: multiple giantesses
Pages: 16
Author: Geo
Artists: Santiago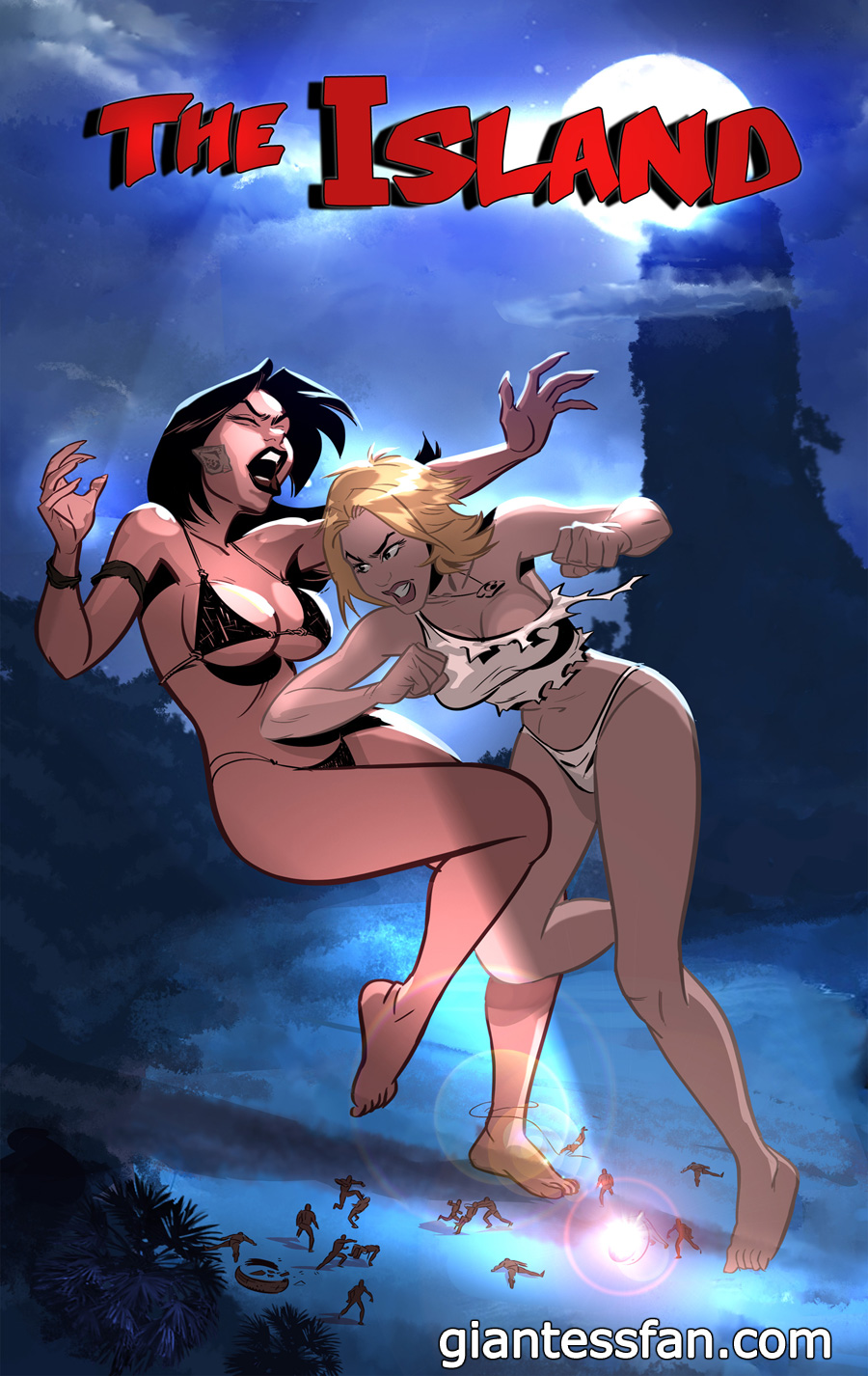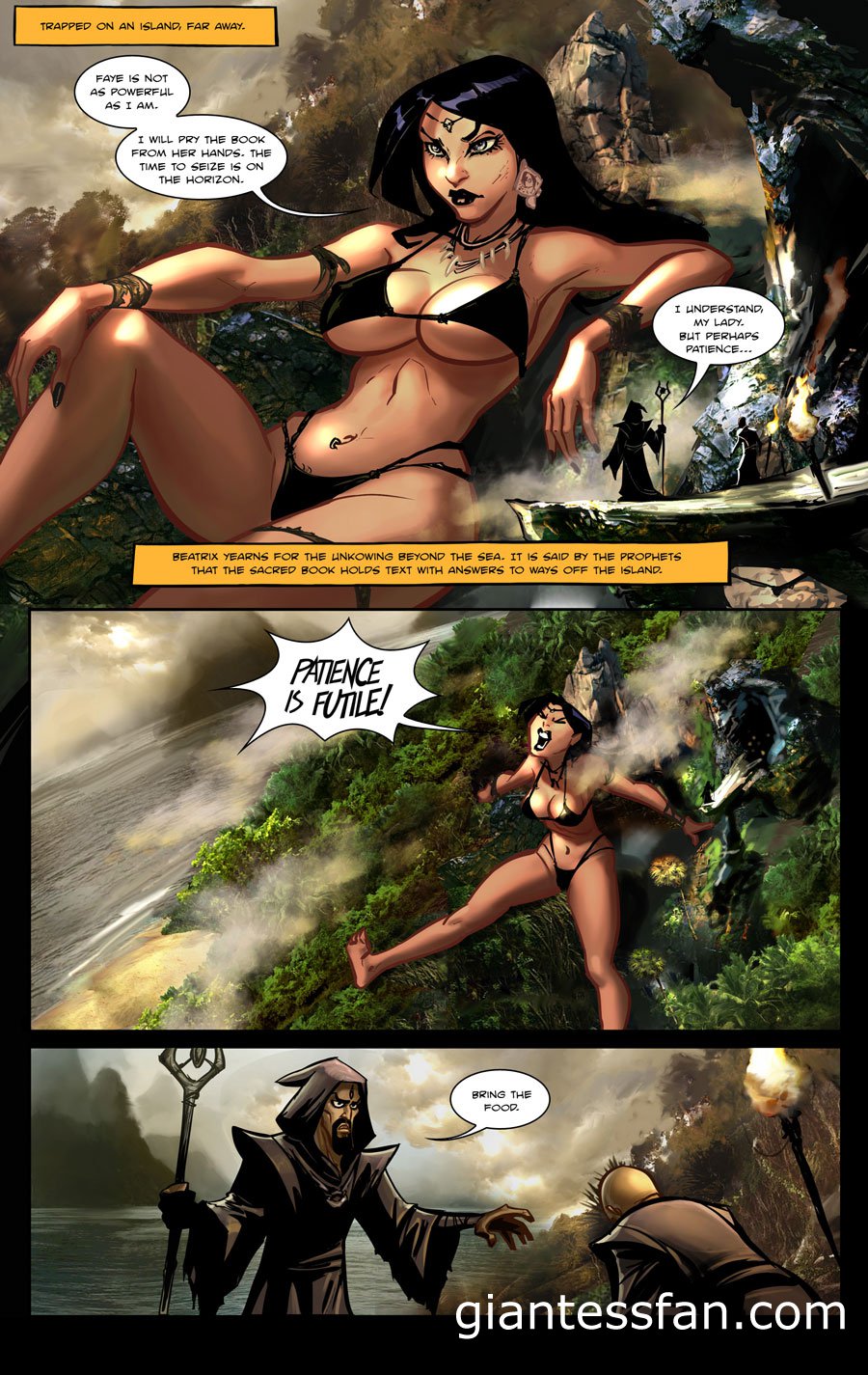 How much does it cost?
Early Adopters Discount Price -expires November 30, 2011
There have been a number of you who have been highly anticipating the release of our comics and had to wait – we really appreciate your patience. So much so that we are offering you a reduced membership price!
-1 Month – $20/month
-3 Months – $11.66/month (billed in one payment of $39.95)
-12 Months – 8.30/month (billed in one payment of $99.95)
This reduced price remains for as long as you keep your membership!
On December 1st any new sign ups will have to pay the regular price.
What do I get by becoming a member?
-Download and keep every comic book we have ever created.
-The first look at brand new comics released every 2 weeks.
-The chance to have your ideas commissioned by our artists and integrated into our stories.
What forms of payment do you accept?
-Credit cards (Visa, Mastercard)
Can I cancel anytime?
-Yes. When you cancel you won't be charged again and you still retain membership for the duration of your account purchase.
Where do you sign up?
-Go here: Giantess fan register page
Thanks SO much for your support guys! There is more good stuff on the way.