Over the years the Giantess Fan team has proven that there are many ways to trigger giantess growths: potions, lasers, genetically modified foods, space bacteria, you name it.
But one method we haven't tried? ALL OF THEM.
That's right, for our new erotic comedy series Worst day Ever, we are systematically exposing our latest protagonist to every single method of Giantess creation under the sun to bring you results both hilarious and sexy.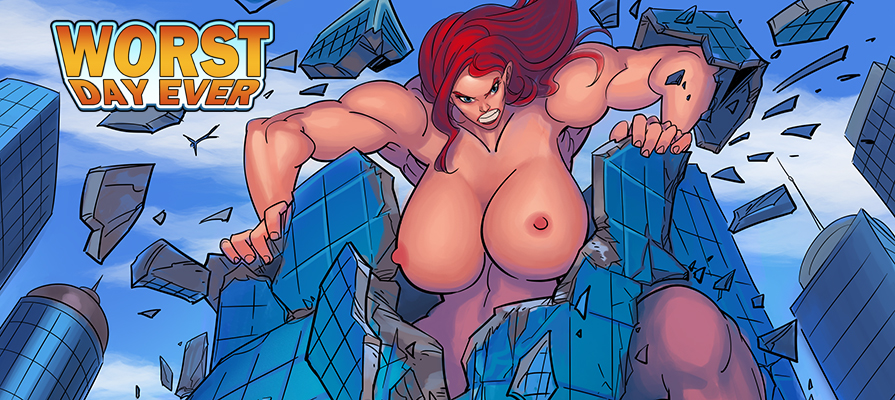 Synopsis: Red's day has been the worst day ever. Her thoughtless roommate destroyed her thesis, a glowing meteor destroyed her laptop, she's been doused by a strange blue goo and zapped by a ray gun, and even been exposed to some experiments she doesn't know about. Through it all, she's so focused in her thesis she doesn't realize what's she's growing. And then some people finally goes too far. Just how bad will Red the giantess make their day?
Release date: September 28th, 2014
Written by: Giantess-Cassie
Lineart by: Kaka (Sedna Studios)
Colors by: LRC (Sedna Studios)
Issue Link: Worst Day Ever
Download this comic and every other in our catalog with a single 1-month membership to GiantessFan.com
AND DON'T FORGET: Giantessfan.com now accepts Bitcoin and sports a brand new "favourites" feature!