The Apprentice's Dominion reaches its conclusion with an action-packed mega-giantess rumble that will decide the fate of two realms! When all is said and done, who shall stand victorious? Humanity or Elven kind? Download your copy today and find out!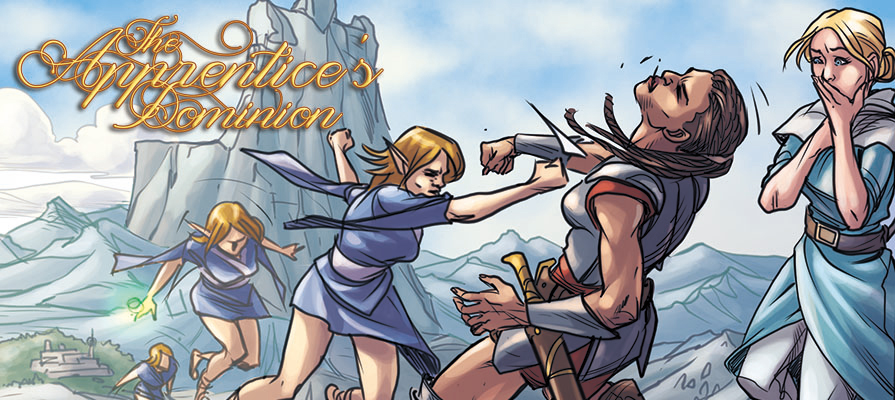 Synopsis: The human sorceress Claudette and her bodyguard have been successful in stealing the power away from Elsili in daring fashion; but now they must contend with Imminine, who is far more threatening than she appears. One way or the other, the fate of the world will be decided.
Release date: April 21st, 2015
Written by: Laurie
Lineart by: Michela da Sacco
Colors by: Francesca Piscitelli
Issue Link: The Apprentice's Dominion 3
Series Link: The Apprentice's Dominion
Download this comic and every other in our catalog with a single 1-month membership to GiantessFan.com
AND DON'T FORGET: Giantessfan.com now accepts Bitcoin!