Girls who will shrink you!
Girls who will punish you!
Girls who will make you squirm!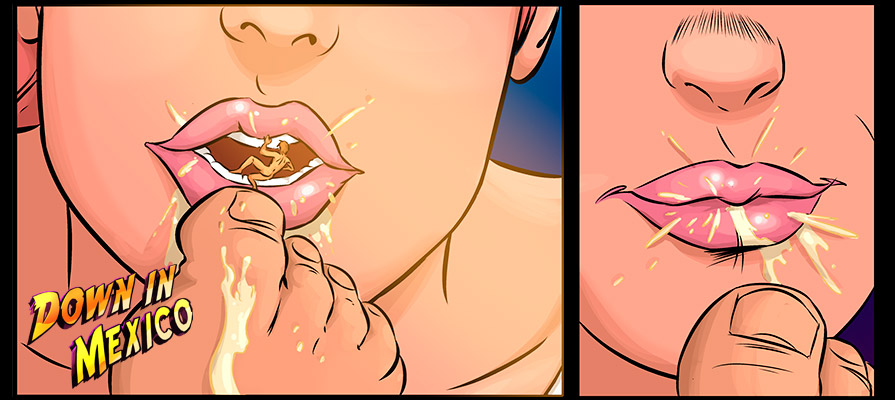 That's right – Down In Mexico chapter 3 is out now! This comic combines some shrinking and growth to create a fun (and somewhat precarious) scenario for Todd and Brandon as well as their new friend Paula. Fans of "shrunken man" and those with a foot fetish should surely enjoy this issue (think Selma Hayek in From Dusk Till Dawn).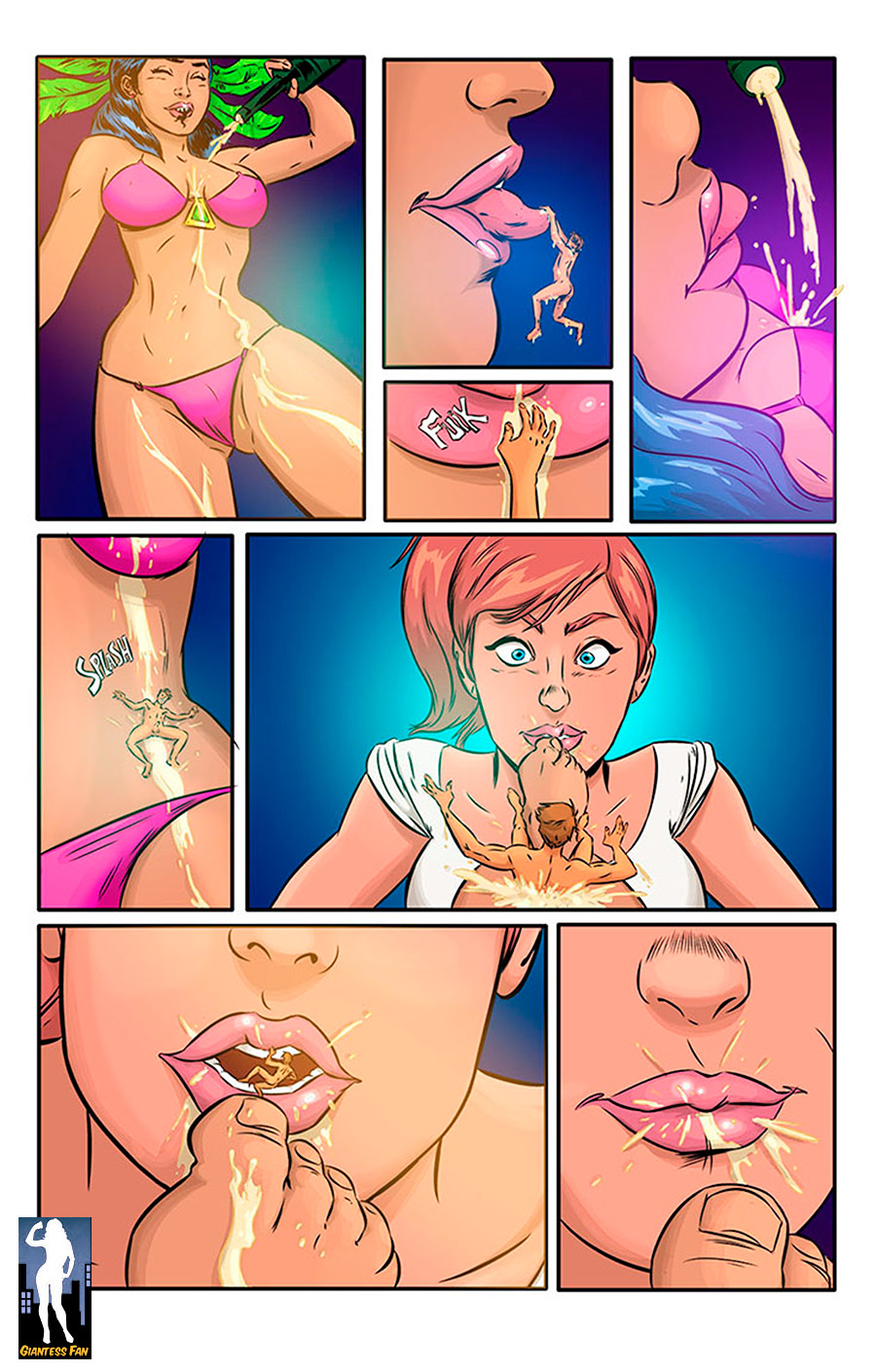 Synopsis: Todd and Brandon try to save their only friend after being shrunk by the saucy waitstaff of the Piedra Negra bar.
Pages:   20 + cover + preview comic
Tags:   shrunken man, shrunken woman, insertion, growth, feet
Author:   J. Yubari
Artists:   Amblagar

Series link:   This issue is part of the Down in Mexico series
Download this comic and every other in our catalog with a single 1-month membership to GiantessFan.com