Some ex's just can't let it go. But what if an ex took it so far that she cast an evil curse on you? A curse which meant that any other girl that you fondle, lick, penetrate, or even touch starts to grow… would that even be considered a CURSE, or is it a blessing? Read this 1-issue story to find out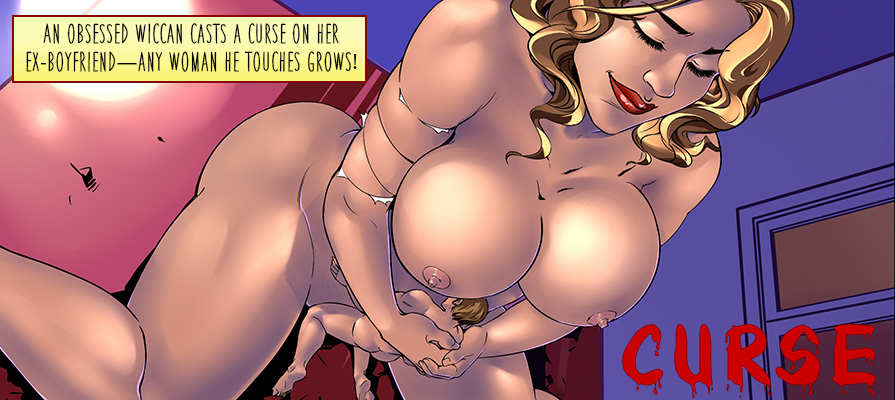 Synopsis: An ex-girlfriend of the protagonist obsesses over him constantly. Sadly they broke up but she hasn't let it go. Using her wiccan heritage she casts a curse on her ex lover. The curse is that any women he has sex with, touches or even checks out will grow to show the enormous affection she has for him. His ex does this with the hope that he will go back to her out of the pure chaos of the giantesses he creates.
Release Date: June 28th, 2014
Author: 2dollars
Artist: Robekka
Tags: sex, growth, hand held, face sitting, breast expansion, mini-GTS, giantess, boob crush
Issue Link: Curse
Download this comic and every other in our catalog with a single 1-month membership to GiantessFan.com
AND DON'T FORGET: Giantessfan.com now accepts Bitcoin and sports a brand new "favourites" feature!