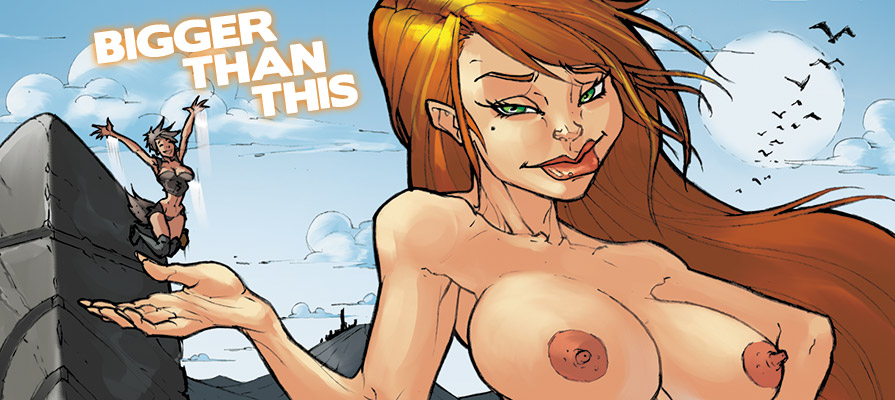 Eli is back and bigger than ever, outgrowing the Gods themselves in the final installment of our most popular series to date!
…Or is it? Stay tuned!
Synopsis: Elli Booth wished on a Norse chaos magic talisman to be "bigger than this." Becoming a rapidly-growing, super-horny giantess, she had achieved galactic size, but was plucked into the realm of Norse mythology. In this dimension, she starts as the same size as a giantess' finger. But is Elli the one for whom the giantesses have been waiting? Could Elli be the Goddess of Growth?
Pages: 15 + cover
Tags: Giantess, growth, clothes ripping, giantess, vore, destruction, insertion, violence, mega-gts, multiple gts, butt crush, boob crush, foot crush
Author: Mac Rome
Artists: Davide Tinto, Mohan
Series link: "Bigger Than This" comic series
Download this comic and every other in our catalog with a single 1-month membership to GiantessFan.com