Unlucky in love, Evan has finally found a way to meet women – The Shrink Kink App, a sexy new dating service that can reduce him to the size of a giantess' plaything! If he thought women were hard to approach before, things certainly won't be easier when he's small enough to fit in their hands!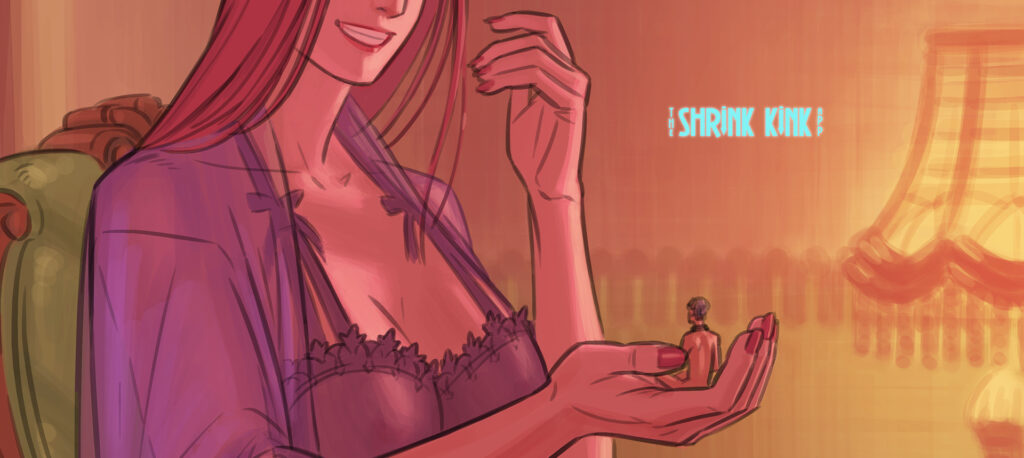 Synopsis: Evan has always been the type of guy that was shy, quiet, and found it hard to talk to women. That's part of the reason why he always gravitated towards the giantess fantasy where the woman is in complete control and desires him just for his tiny size. Thankfully, there's a new app out there that can make his wish come true… but will he find a match that fits his desires?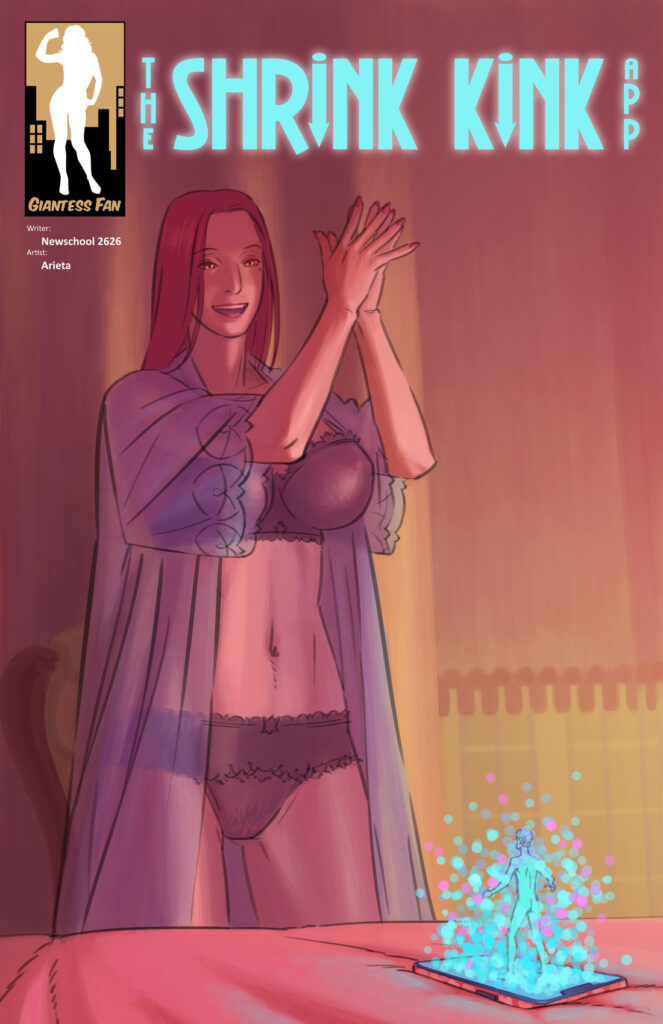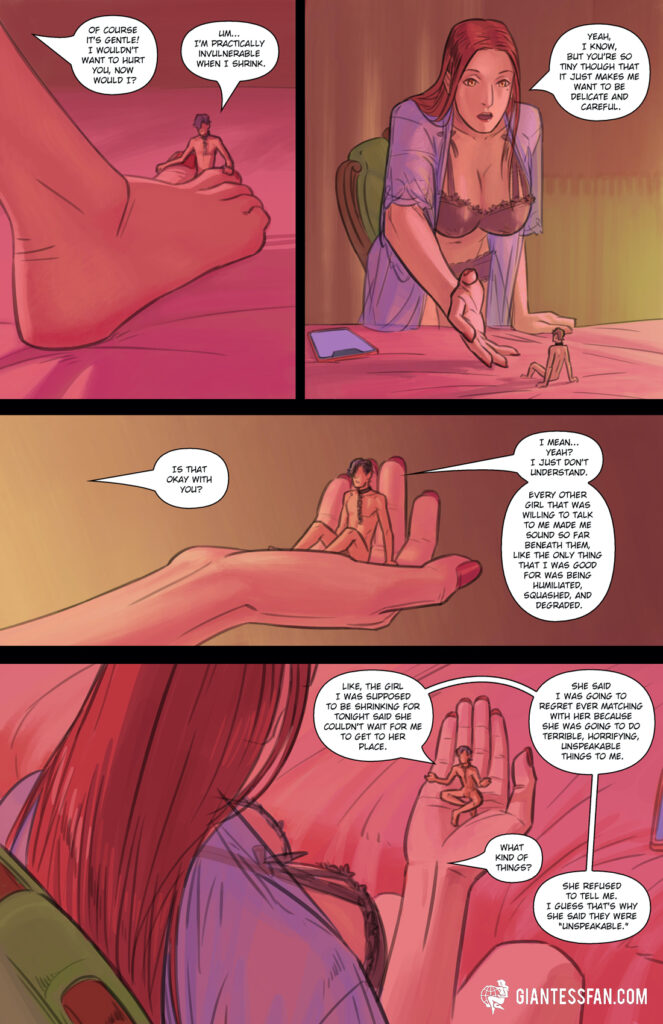 Tags: shrinking, shrunken man, feet, breasts, pussy, gentle, peril, science
Pages: 15 + 1 cover
Written By: Newschool2626
Artwork By: Purple (Studio Arieta)
Release Date: July 8th, 2023
Issue Link: The Shrink Kink App
Download this comic and all of the others in our catalog with a single 1-month membership to giantessfan.com!
ALSO: