Tired of being tiny, aspiring model Bella turns to an unusual treatment to make herself Longer! It works, and she soon has the career she's always wanted. But then she outgrows her modeling job… and the next one… and the next one…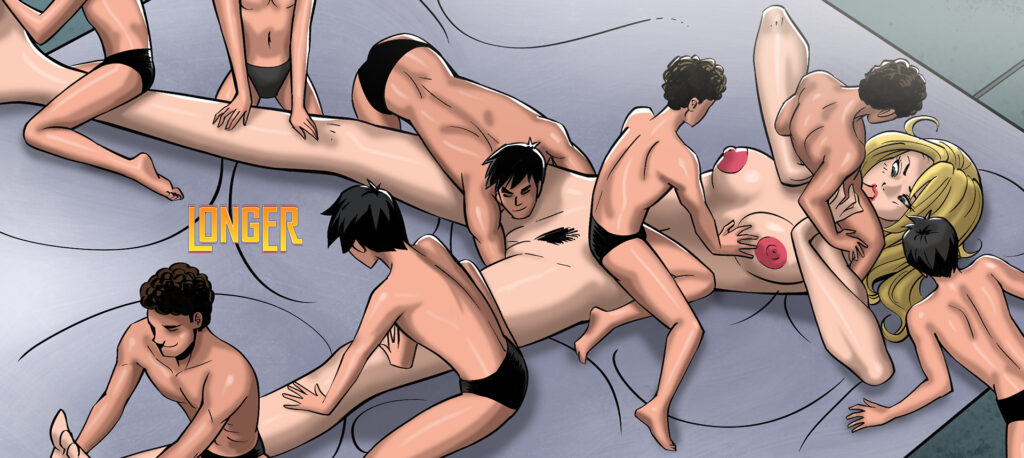 Synopsis: Beautiful and sexy Bella Simms has everything it takes to be a fashion model… except the height. At 4-foot-9, she's too short for even the petite modeling industry. She wants to be taller without getting so big as to reduce her chances. Soon Bella is tall and long-legged… but she just keeps getting longer and longer. Will her growth ever stop?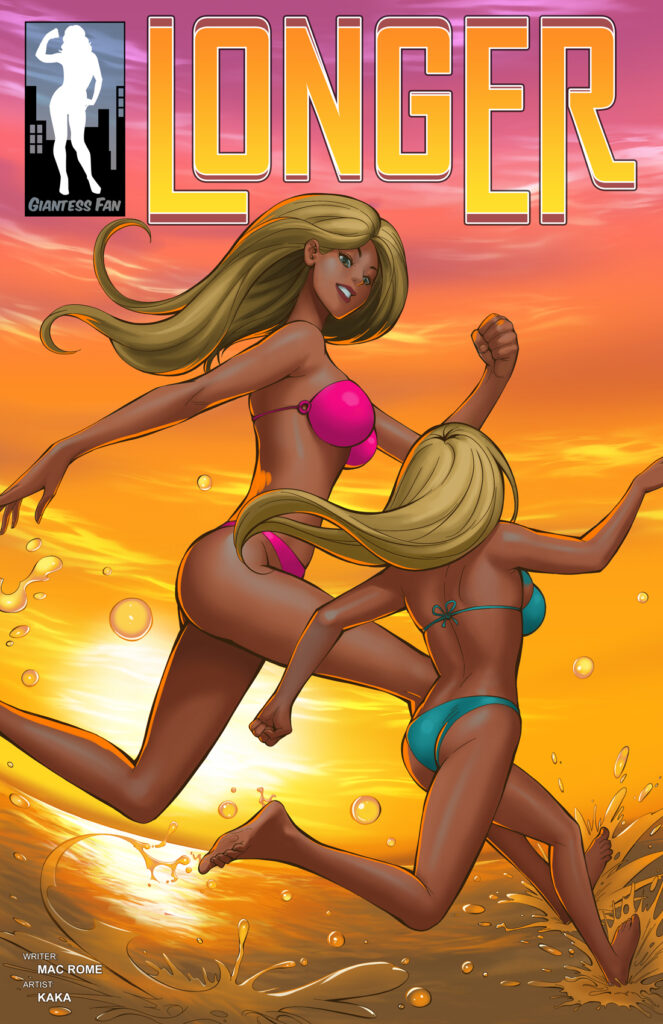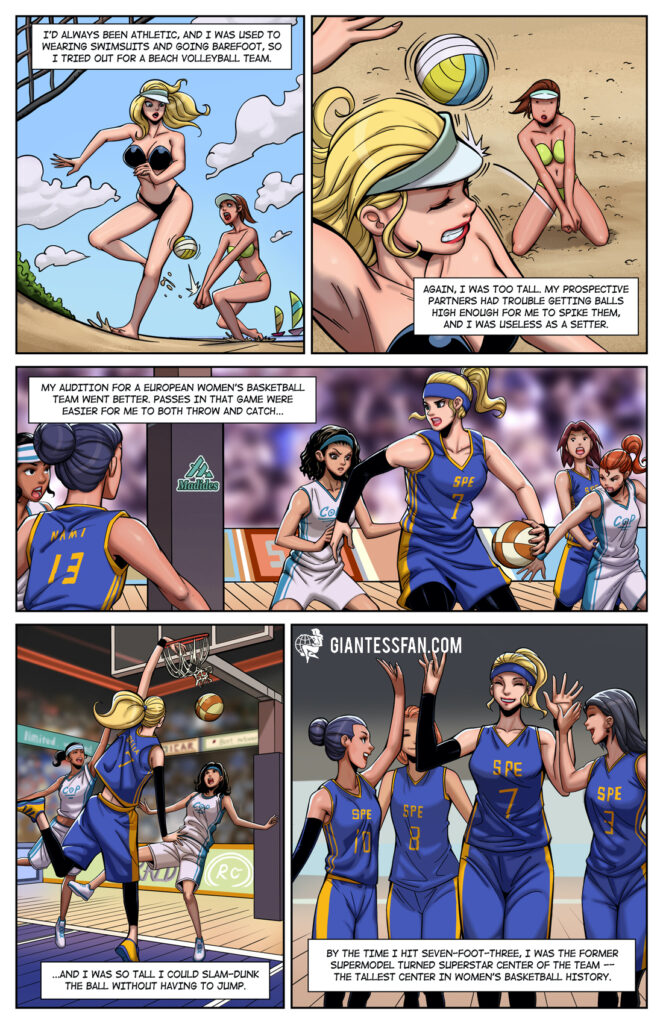 Tags: giantess, growth, height increase, slow growth, mini-giantess, lengthening, long legs, foot expansion, hand expansion, science
Pages: 15 + 1 cover
Written By: Mac Rome
Artwork By: Kaka (Sedna Studio)
Release Date: February 19th, 2022
Issue Link: Longer
Download this comic and all of the others in our catalog with a single 1-month membership to giantessfan.com!
ALSO: