Minnie, the slowly growing giantess star of Fun Size, is getting restless on the farm and wants to take a trip to the big city. Her boyfriend thinks it's a bad idea, for obvious reasons… but Minnie's feminine wiles have gotten bigger along with the rest of her, and she can be very persuasive at her new height!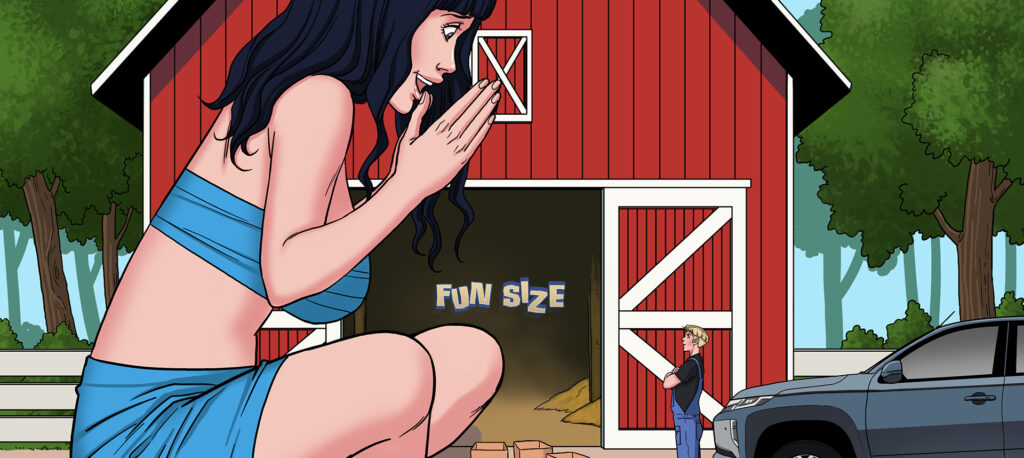 Synopsis: Well over fifty feet tall and still growing, Minnie is eager to head into the city. A large woman can leave a sizable impression as she is traveling, but there is little that Matt can do to stop her!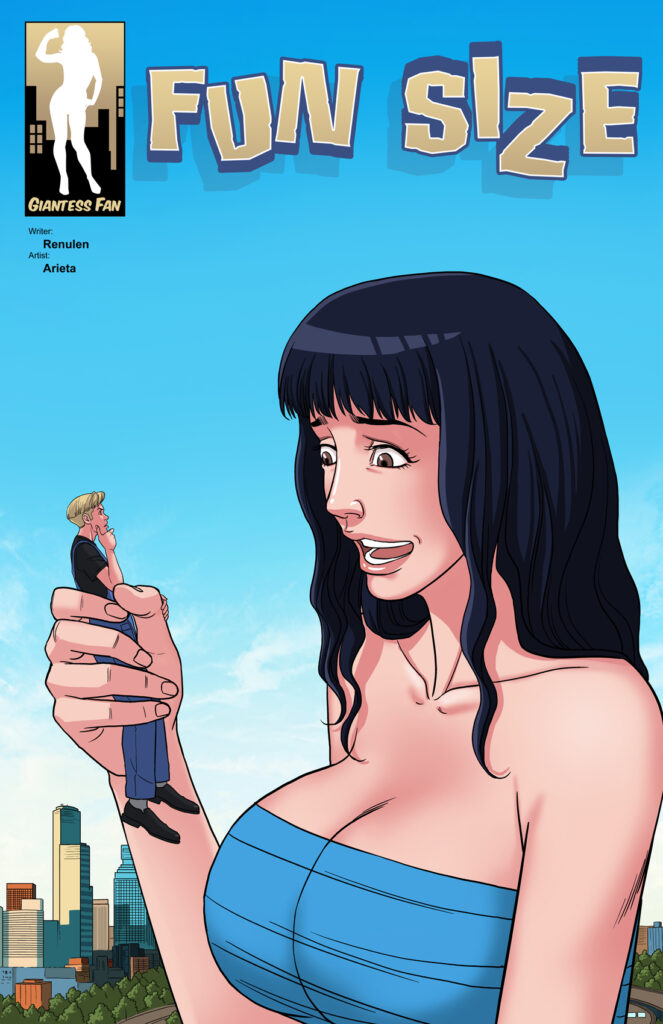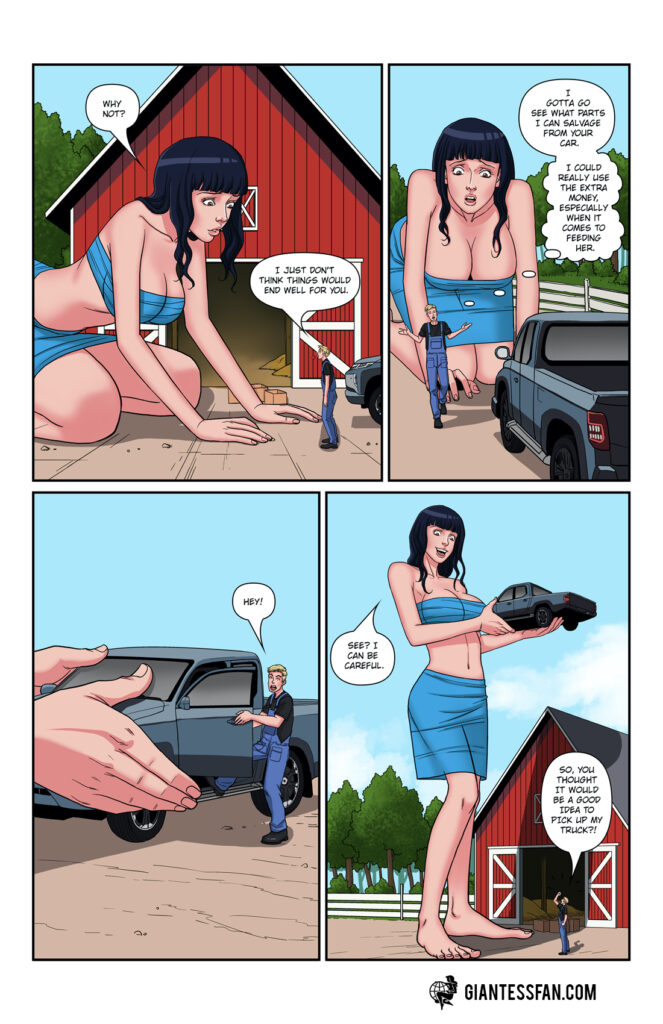 Tags: giantess, growth, height increase, slow growth, clothes ripping, destruction, feet, foot play, sex, gentle, playful
Pages: 15 + Cover
Written By: Renulen
Artwork By: Yuan (Studio Arieta)
Issue #2 Release Date: April 8th, 2022
Series Link: Fun Size
Download this comic and all of the others in our catalog with a single 1-month membership to giantessfan.com!
ALSO: