What do you get when you mix an unstable growth-inducing virus, an accident-prone woman, and a missing pair of glasses? A recipe for disaster! Read all about it in our newest release: Nurse Nessa!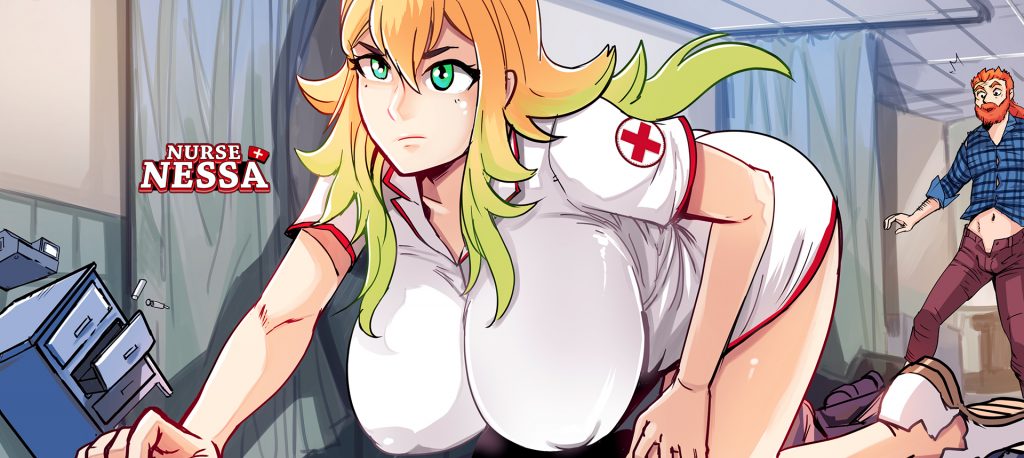 Synopsis: Nurse Nessa is inadvertently exposed to a mutant strain of a growth virus, which makes her grow to a colossal size. Unfortunately, her glasses don't grow with her… and her continuing growth creates bigger and bigger problems!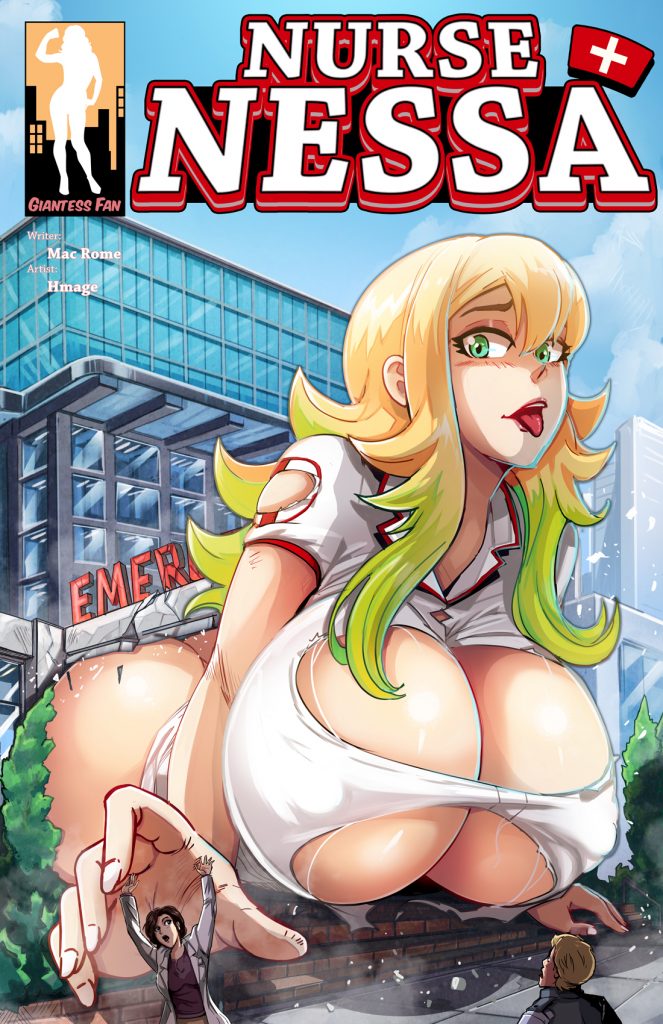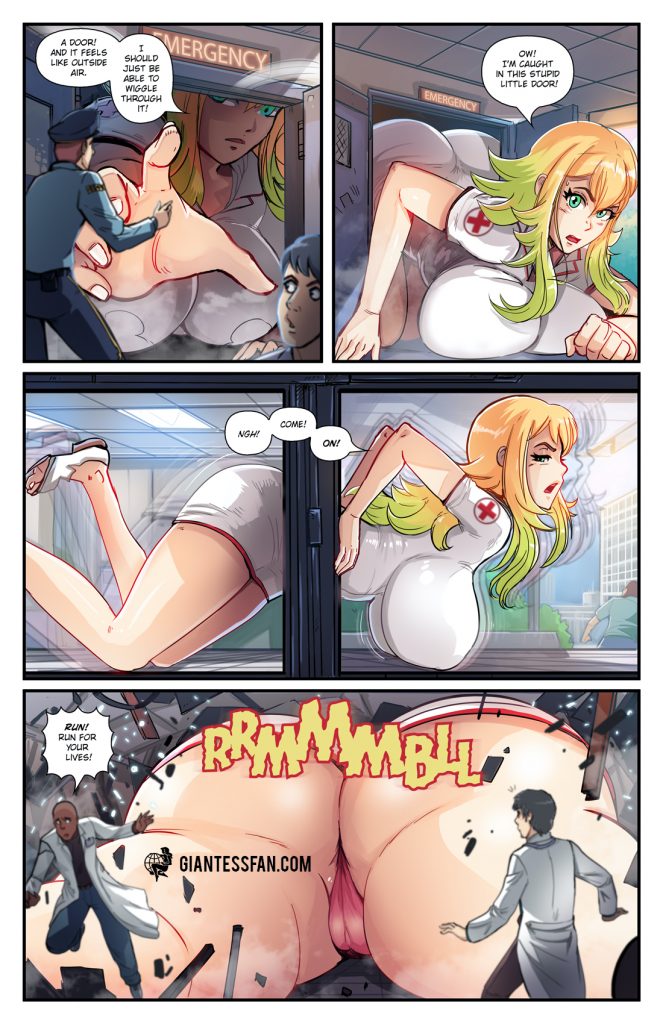 Tags: giantess, slow growth, unaware, boob crush, clothes ripping, shoes ripping, outgrowing room, outgrowing building, destruction, mega giantess, breast expansion, science
Pages: 15 + 1 cover
Written By: Mac Rome
Artwork By: Hmage
Release Date: November 28th, 2020
Issue Link: Nurse Nessa
Download this comic and all of the others in our catalog with a single 1-month membership to giantessfan.com!
ALSO: