A woman wakes up one morning to discover she's shrunken down to the size of a doll – but a quick hike should fix things up, as every step of The Walk she takes makes her grow bigger and bigger! Soon she's gone from short stroll to walking tall… and she shows no sign of stopping!
Synopsis: A woman decides to go for a walk, but discovers that she is growing bigger and bigger with every step she takes. How large will she become once her journey comes to an end?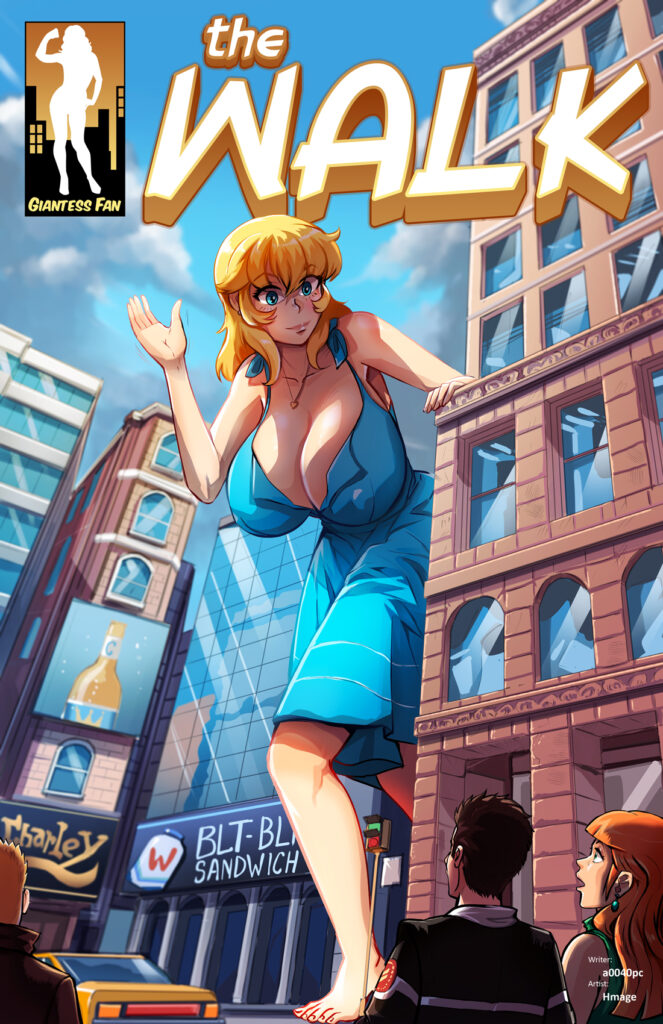 Tags: giantess, shrunken woman, gentle, growth, height increase, destruction, accidental destruction, silent, mini-giantess, mega-giantess
Pages: 15 + 1 cover
Written By: a0040pc
Artwork By: Hmage
Release Date: September 19th, 2022
Issue Link: The Walk
Download this comic and all of the others in our catalog with a single 1-month membership to giantessfan.com!
ALSO: