The enormous MIss Harper is determined to have her Teacher's Pet Joey all to herself – and at her size, it's hard to tell her no! He's been resisting her advances so far, but will her taking a trip to his hometown finally break his resolve?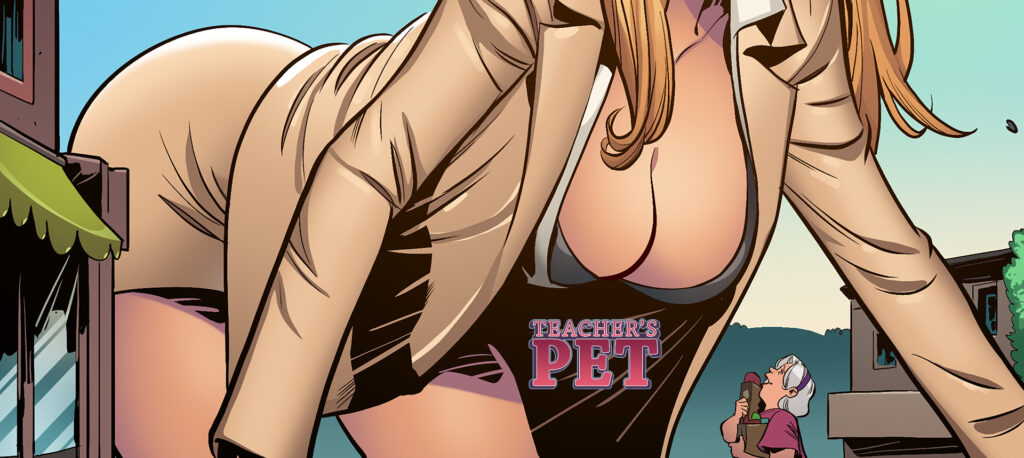 Synopsis: Joey thought his troubles with the gigantic Miss Harper were over, but now she's decided to take matters into her own hands by visiting his hometown! With no other choice, a dangerous decision is made…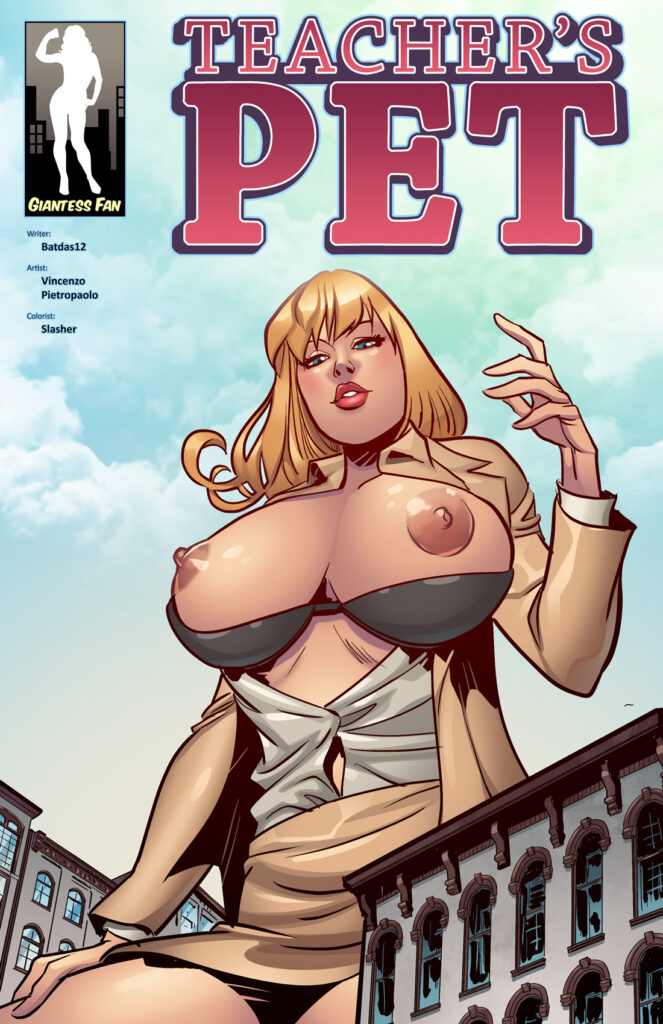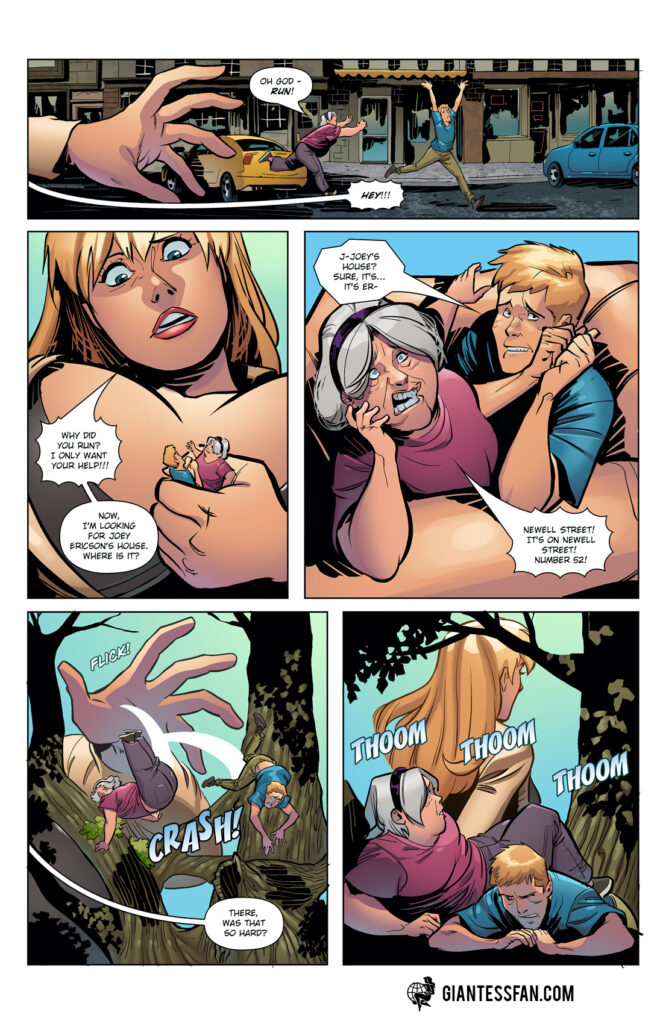 Tags: giantess, handheld, college, teacher, pleasure, rampage, clothes ripping, science
Pages: 15 + 1 cover
Written By: Batdas12
Lineart By: Vincenzo Pietropaolo
Colors By: Slasher
Issue Release Date: January 19th, 2023
Series Link: Teacher's Pet
Download this comic and all of the others in our catalog with a single 1-month membership to giantessfan.com!
ALSO: