Kairi has apparently never heard of "be careful what you wish for," as her desire to be taller has grown catastrophically out of control! When we last saw her, she was big enough to fill a room… and she's not done growing! Only Kabon, the strange entity behind The Demonic Deal, can fix what's happened to Kairi, but the tricky spirit seems to have her own agenda…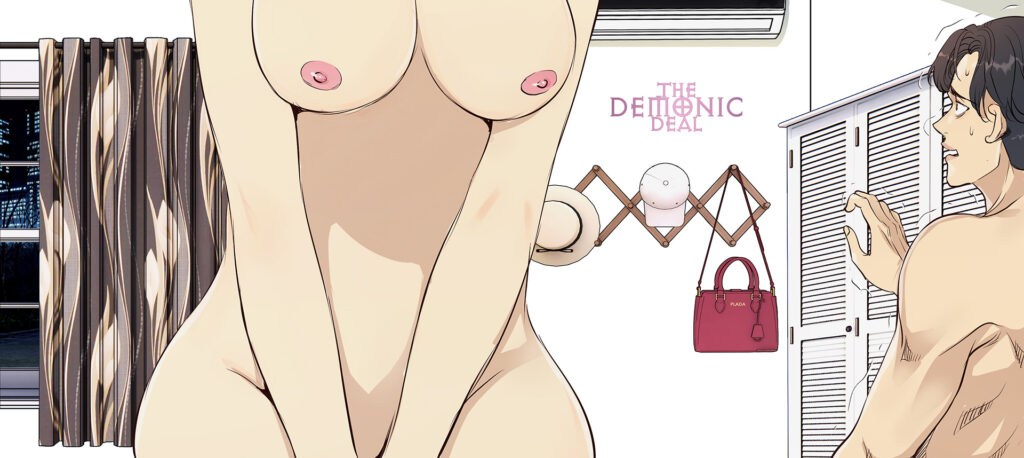 Synopsis: Now that Kairi's wish has worked better than expected, she can no longer get out of the room she finds herself in. Can she figure out a way to resolve the situation, or will she wait until she grows once more?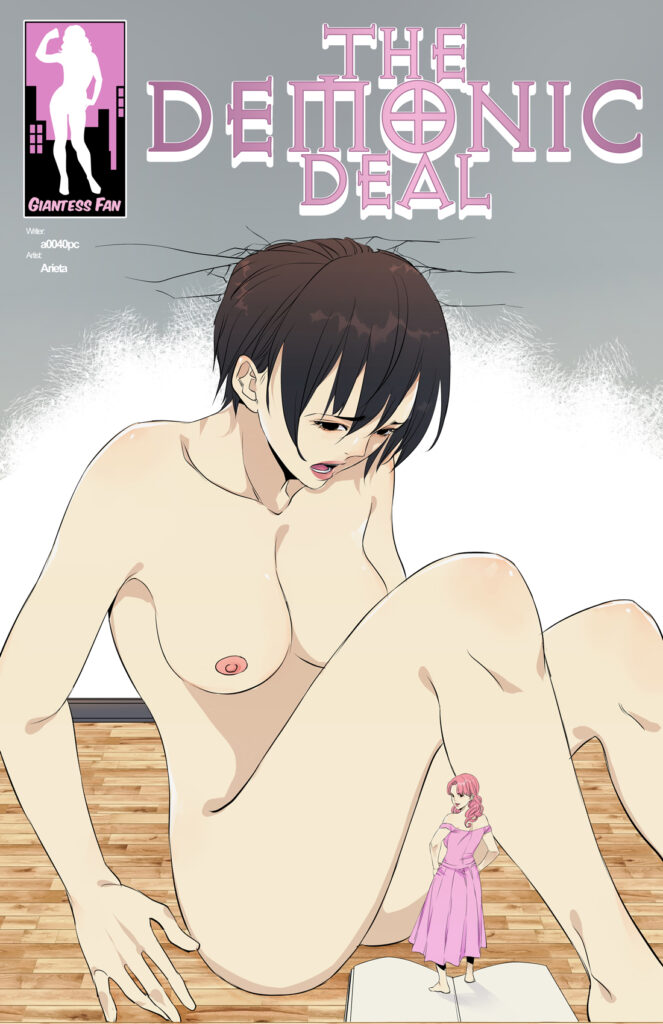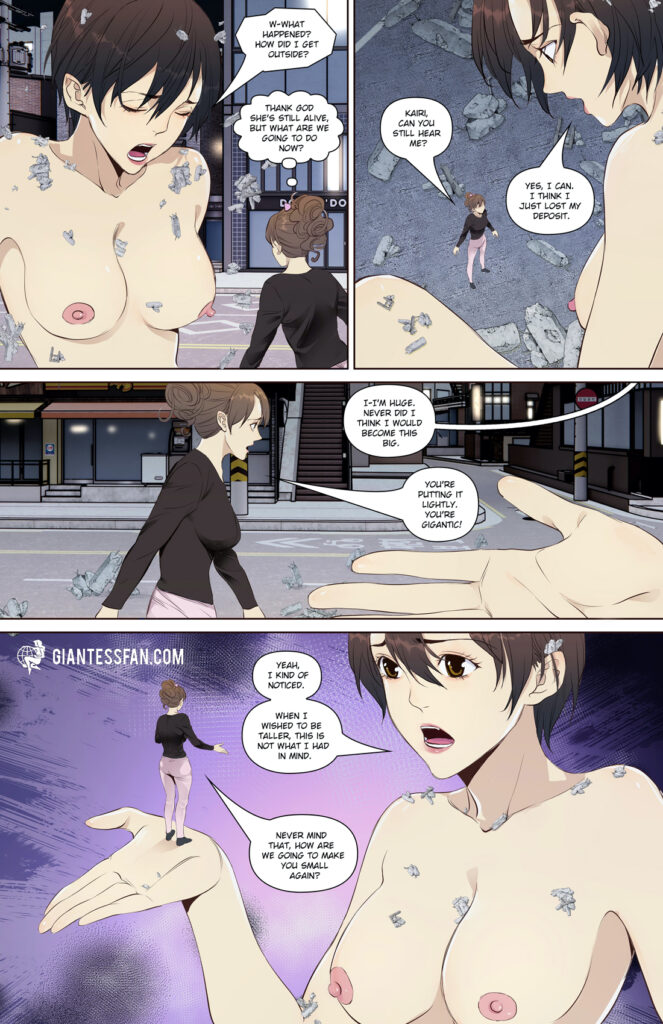 Tags: giantess, growth, height increase, mini-giantess, mega-giantess, naturally tall woman, sex, destruction, stomp, magic
Pages: 15 + 1 cover
Written By: a0040pc
Artwork By: YouLZ (Studio Arieta)
Issue Release Date: February 19th, 2023
Series Link: The Demonic Deal
Download this comic and all of the others in our catalog with a single 1-month membership to giantessfan.com!
ALSO: