Our catalogue of comics grows ever stronger with our latest title, the story of a young, mischievous Elven sorcerer granted unlimited power over the shrunken remains of mankind.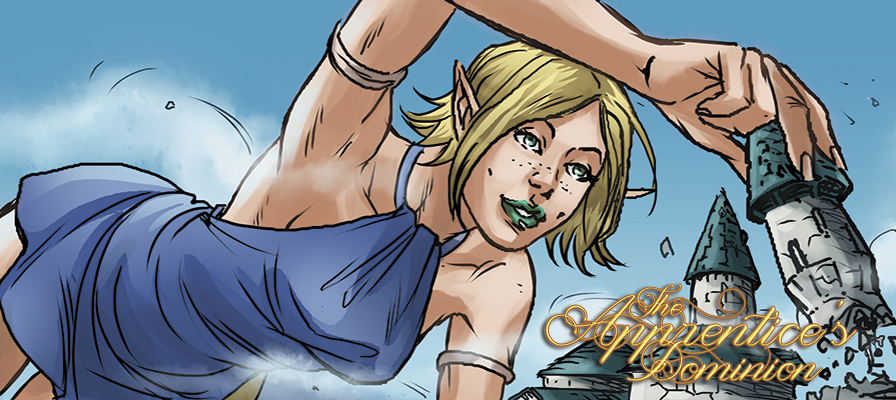 Synopsis: In ages past with the threat of war hanging above their heads; the leaders of the elven people concocted an audacious plan to rid themselves of their would be aggressors. In a single night, the lands of men vanished from the world, never to be seen again. Few these days remember that they ever existed… at least until a young apprentice wizardess discovers what is kept in her mistress' tower.
Release Date: August 14th, 2014
Author: Laurieluv
Lineart: Michela Da Sacco
Colors: Mohan
Tags: Fantasy, mega-gts, shrinking, destruction, vore
Issue Link: The Apprentice's Domain
Download this comic and every other in our catalog with a single 1-month membership to GiantessFan.com
AND DON'T FORGET: Giantessfan.com now accepts Bitcoin and sports a brand new "favourites" feature!