Darlsborough University is back again, but after the immense response the first three chapters received, are you really that surprised?
This time around we're taking a step back with a prequel chapter that looks into the semester prior to the events of Darlsborough University 1-3 as three members of the "tiny" community of Darlsborough bring forth concerns of girls going on drunken rampages and abusing their power, hoping the school's ethics committee will hear their pleas.
Anyone want to place bets on how well THAT plan goes?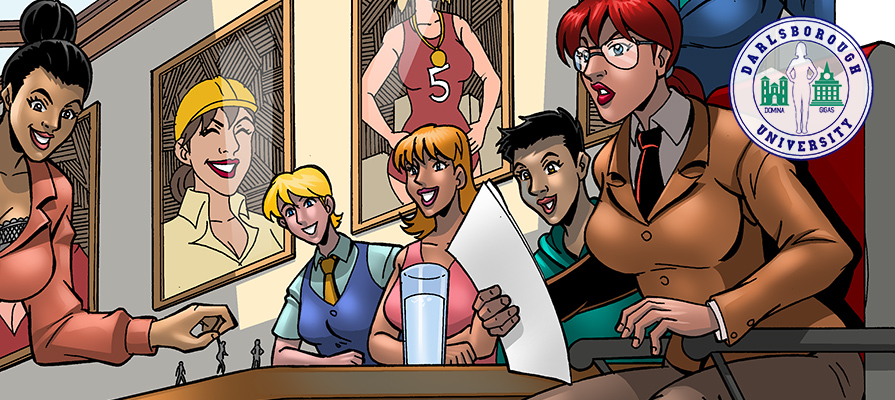 Synopsis: In the term before Jordan made it to campus, the new students were settling into their bigger life at Darlsborough with the occasional hiccup. When things got too far out of hand the Ethics Committee would convene, consisting of community and staff representatives, to supposedly sanction the errant students. The latest meeting reviews some of the racier student incidents and slaps the offenders on the wrist for being naughty girls.
Release Date: October 14th, 2014
Author: Jordan Macrophile
Artwork: Octo
Tags: shrunken man, shrunken woman, giantess, nudity, college
Series Link: Darlsborough University
Download this comic and every other in our catalog with a single 1-month membership to GiantessFan.com
AND DON'T FORGET: Giantessfan.com now accepts Bitcoin and sports a brand new "favourites" feature!