Growing The Franchise closes up the year with a final chapter filled with all of the mini-giantess transformations and lesbian sex you've come to expect from this unique series!
Happy New Year Everyone!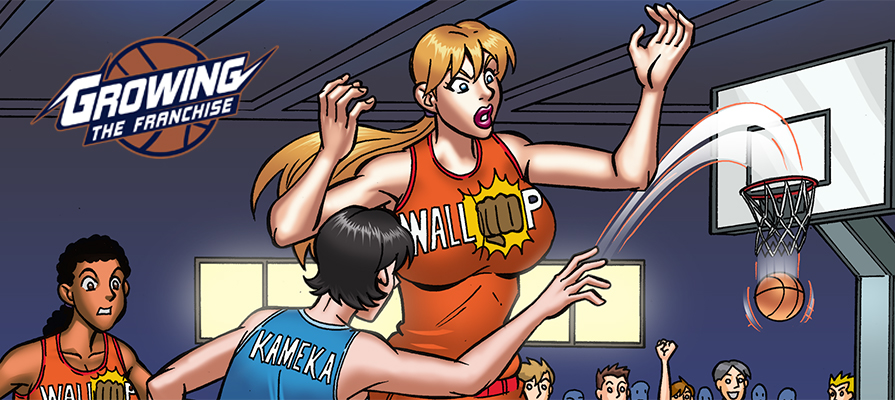 Synopsis: Going into the Women's Hoops International championship, Sorina, once the tallest player in the league at 6-foot-8 is now the shortest at 6-foot-8. But she and Hoshi have managed to lead the Buzz into the finals against their archrivals the Wallop, with Sorina's archrival Rowena leading the opposition. When Hoshi is threatened and with the championship on the line, what can the smallest of the league's giantesses do?
Release date: December 28th, 2015
Written by: Mac Rome
Art by: Octo
Series Link: Growing The Franchise
Download this comic and every other in our catalog with a single 1-month membership to GiantessFan.com
AND DON'T FORGET: Giantessfan.com accepts Bitcoin!