A farmer bored with his humdrum life finds all kinds of excitement when he stumbles upon the crash site of an alien giantess! Ulana is huge, gorgeous, technologically advanced, and Not of This World – what does she want with humanity?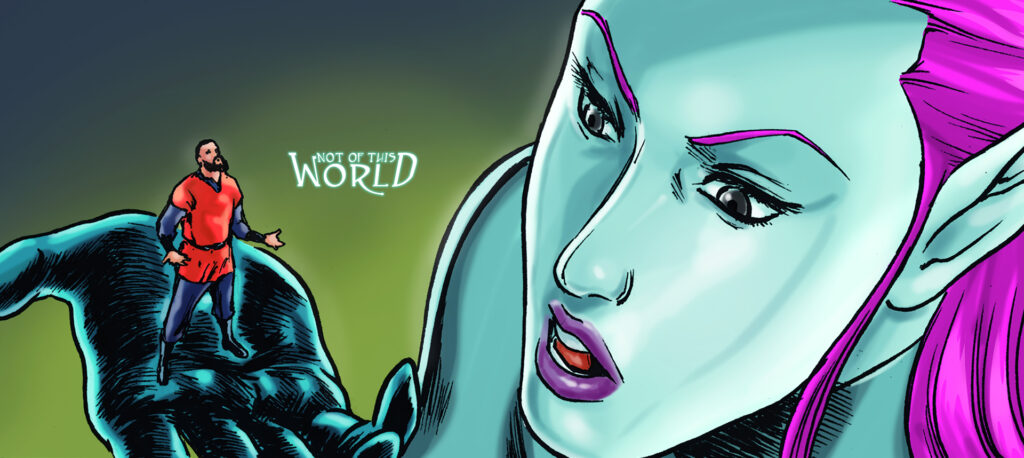 Synopsis: When Ulana crash lands on a planet much more primitive than her own world, she soon discovers that the inhabitants are also much smaller than she expected. Will she find a way home, or will she be stuck here forever?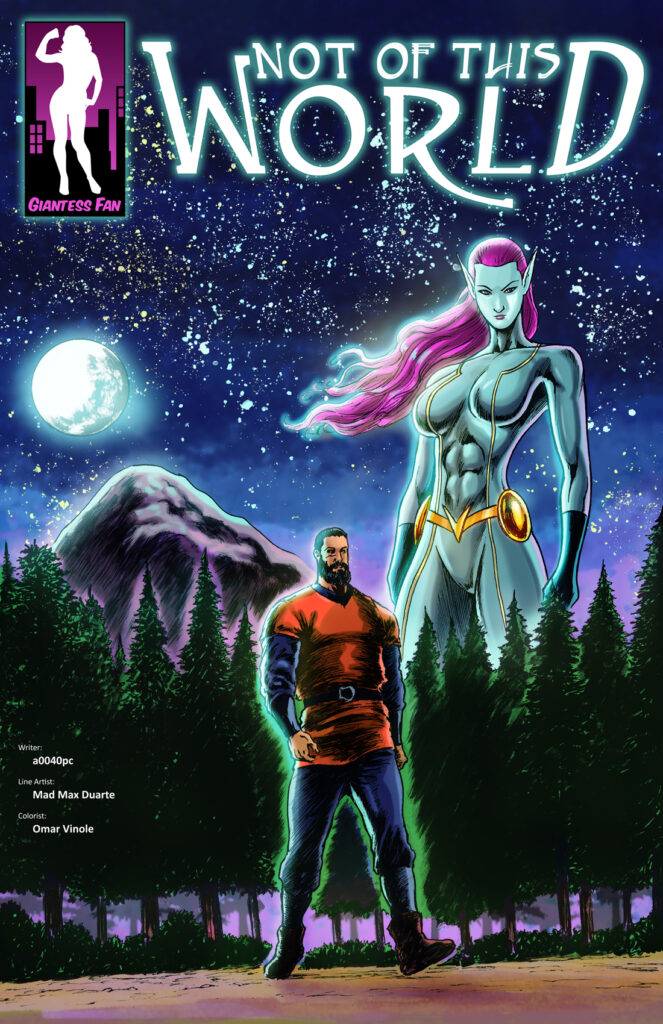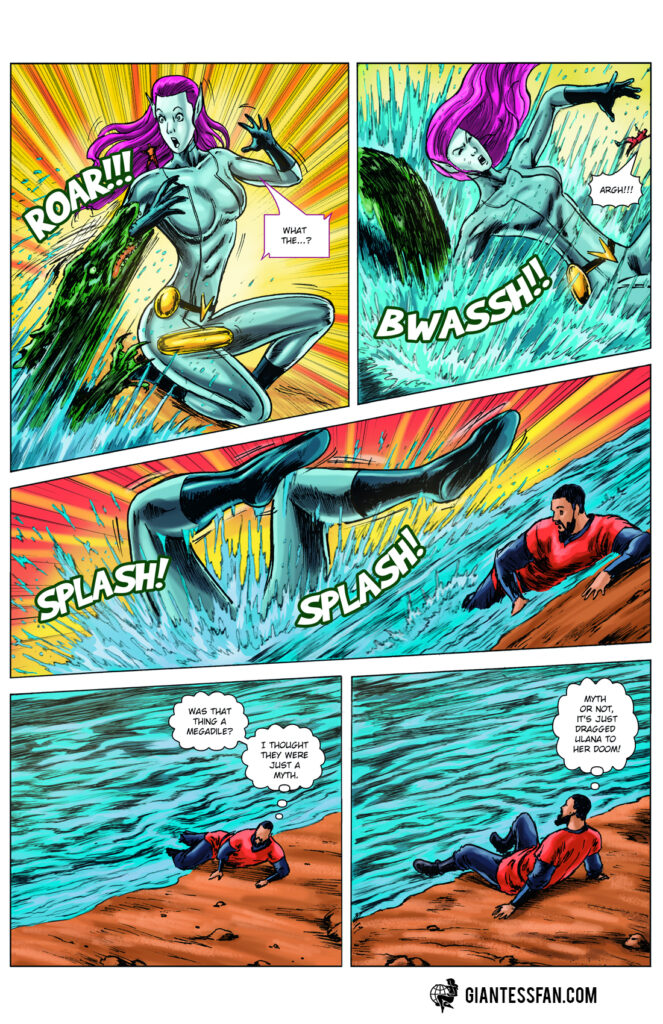 Tags: giantess, alien woman, gentle, science fiction, fantasy, handheld, science
Pages: 15 + 1 cover
Written By: a0040pc
Lineart By: Mad Max Duarte
Colors By: Omar Vinole
Release Date: November 28th, 2022
Issue Link: Not of This World
Download this comic and all of the others in our catalog with a single 1-month membership to giantessfan.com!
ALSO: