Giantess Fan is proud to present a titanic clash of good versus evil… wrapped up in B-movie schlock! The superhero flick Diminutive bombed on release, but it's built up a cult following thanks to its final battle – which takes place all across an unaware giantess' body! Fast forward to The Good Part now and enjoy the scenery!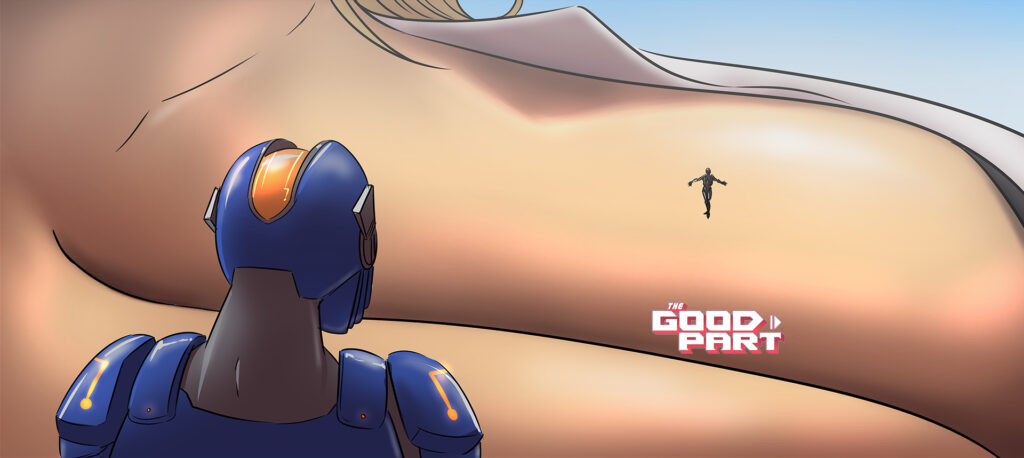 Synopsis: Two friends are wrapping up their movie night, but there's one more movie on the pile. It's a film about a shrinking superhero with your typical B-Movie plot of thwarting world domination. It flopped at the box office, but there's one good part of this film: the epic final fight that takes place atop a hot chick's body!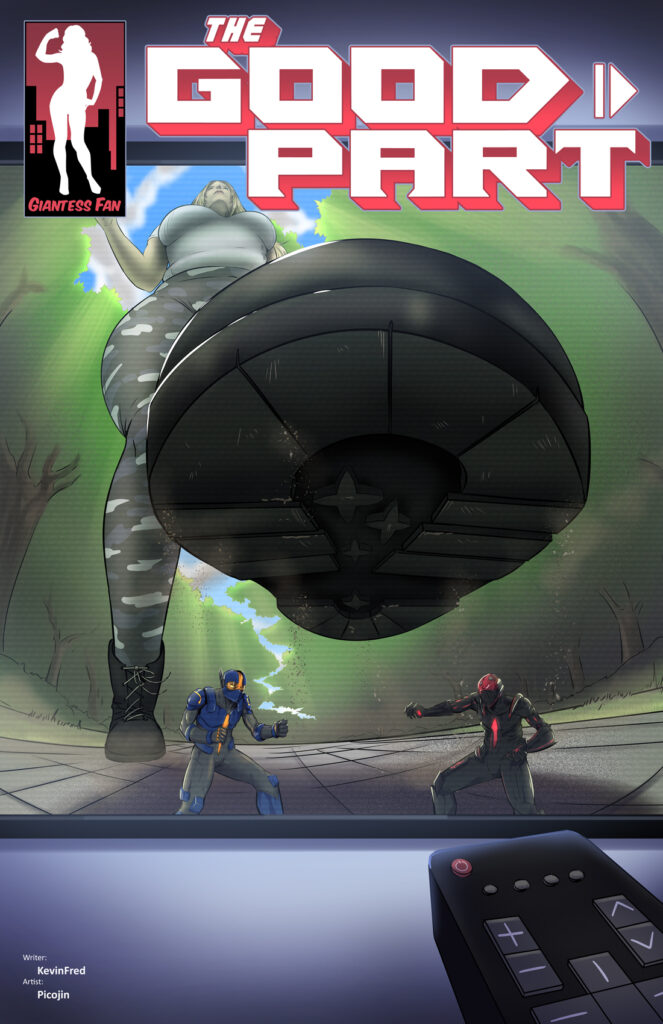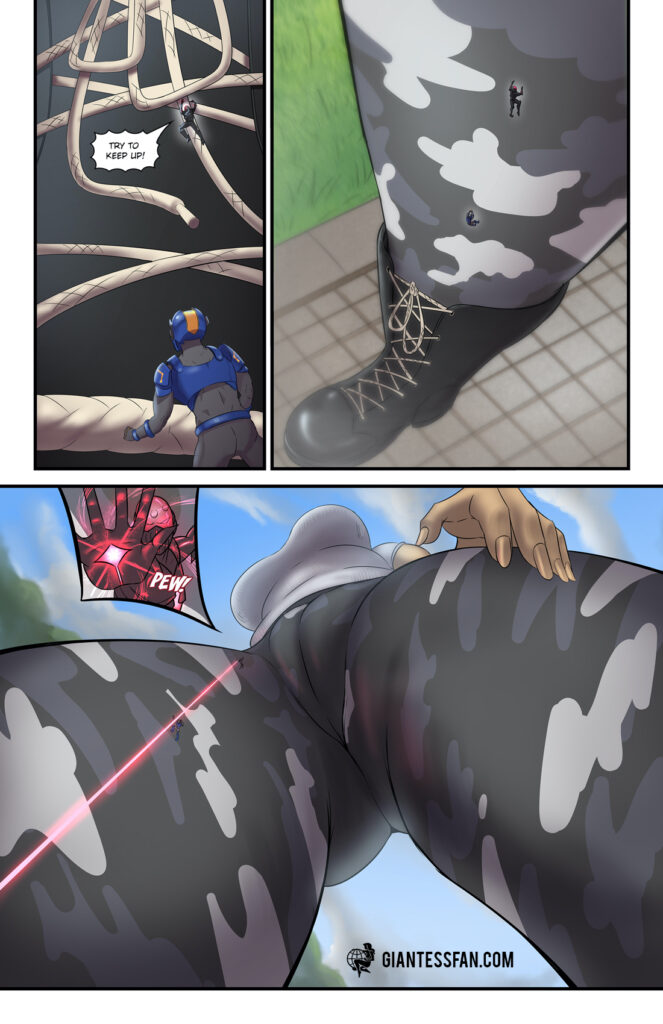 Tags: shrunken man, shrunken men, unaware, boots, body exploration, butt, pov, boobs, science
Pages: 15 + 1 cover
Written By: KevinFred
Artwork By: Picojin
Release Date: April 8th, 2023
Issue Link: The Good Part
Download this comic and all of the others in our catalog with a single 1-month membership to giantessfan.com!
ALSO:
What did you think about The Good Part? Let us know your feedback in the comments section to help us improve!
Follow us on twitter at twitter.com/interwebcomics