A Weekend Alone continues today! This time, the unaware giantess is Valerie's sister Ariel. She's working at a bar when her employers become victims of the shrinking incident – and unfortunately for them, they're about to join Ariel for her smoke break!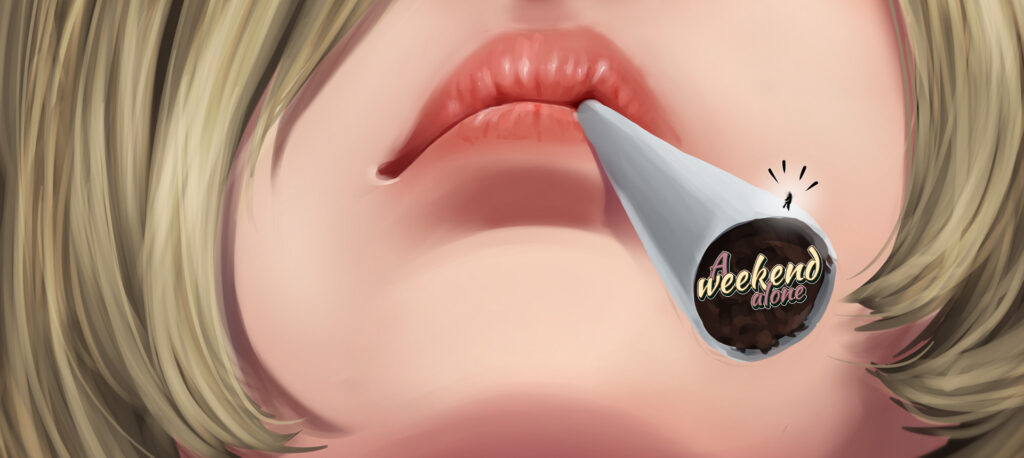 Synopsis: Across town from the Leheron Household sits the Rowdy Lantern, a low end tavern run by three men of questionable work ethic. The Lantern has a promising new employee, a cute gal named Ariel Bradson, whom the staff is eager to hire due to being fully aware of who her older sister is. Unbeknownst to them, their bar sits at the very edge of Isaac's satellite beam, half of it within the Impact Zone. The three men suddenly find themselves at near microscopic size. Their new hire, however…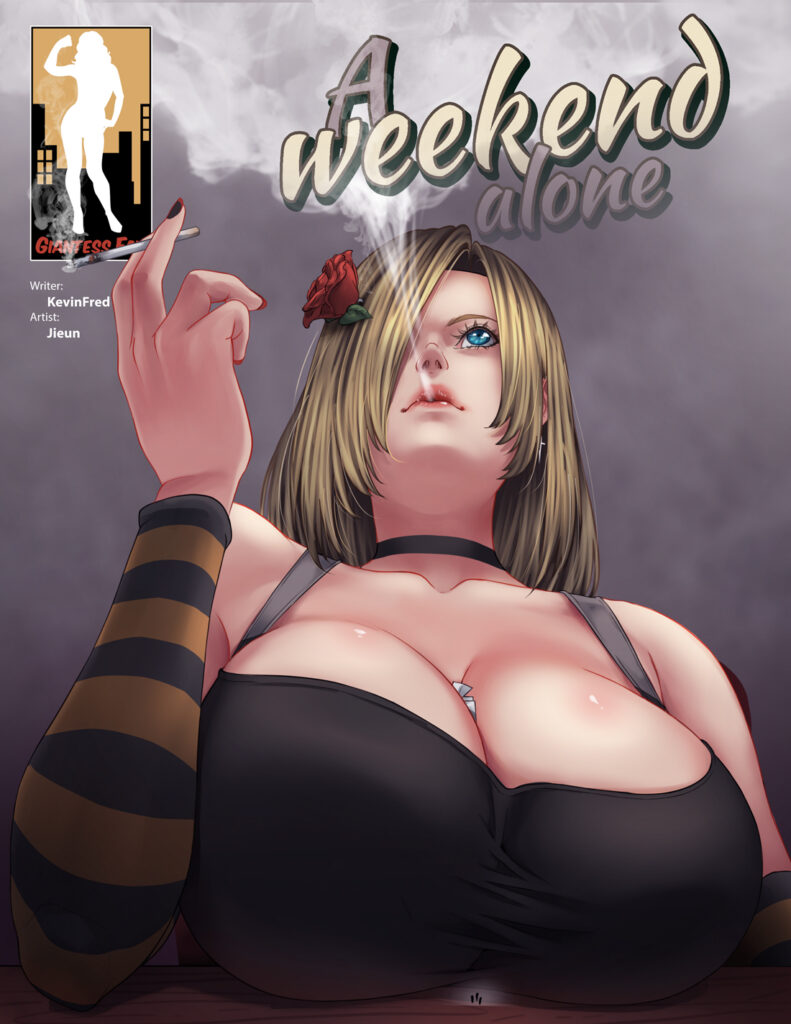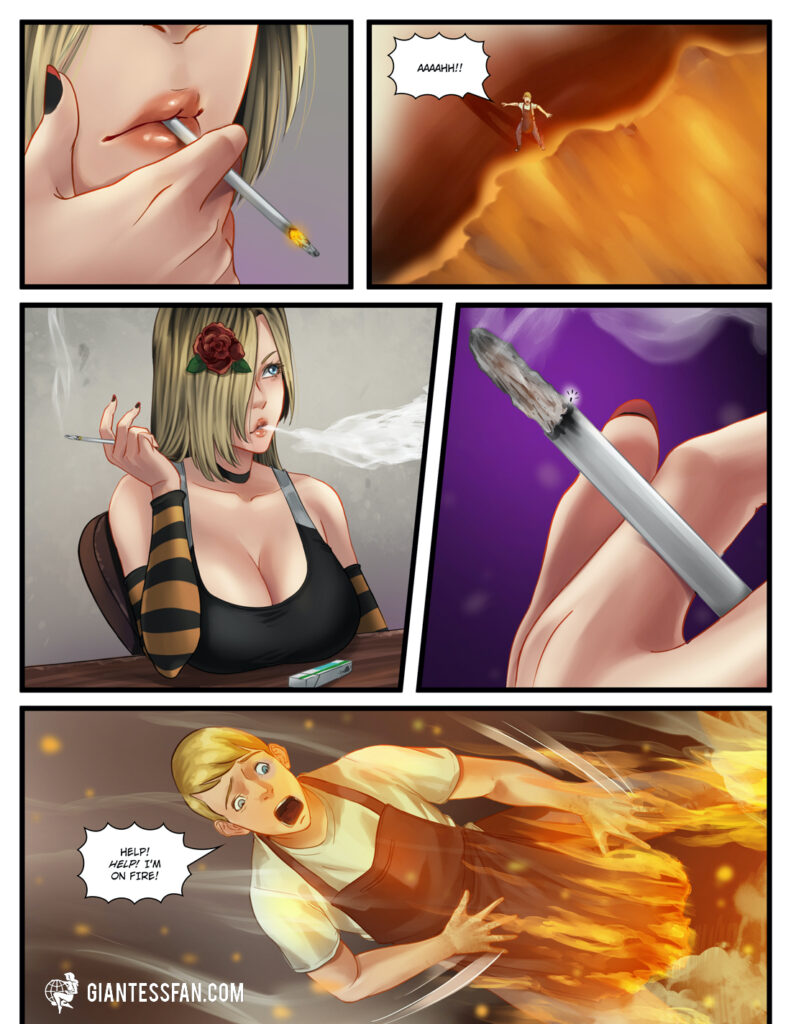 Tags: unaware, shrinking, shrunken man, butt, cigarettes, upskirt, pov, boobs, breasts, body exploration, boots, boot crush, science
Pages: 20 + Cover
Written By: KevinFred
Artwork By: Jieun
Issue #18 Release Date: April 19th, 2021
Series Link: A Weekend Alone
Download this comic and all of the others in our catalog with a single 1-month membership to giantessfan.com!
ALSO: