Giantess Fan presents My Shrinking Husband, a journal of the daily life of a married couple after the husband comes down with a severe case of shrinking sickness! The smaller he gets, the bigger his wife seems – but then she starts to actually grow! What's going on with these two, and what sizes will they be when the dust settles?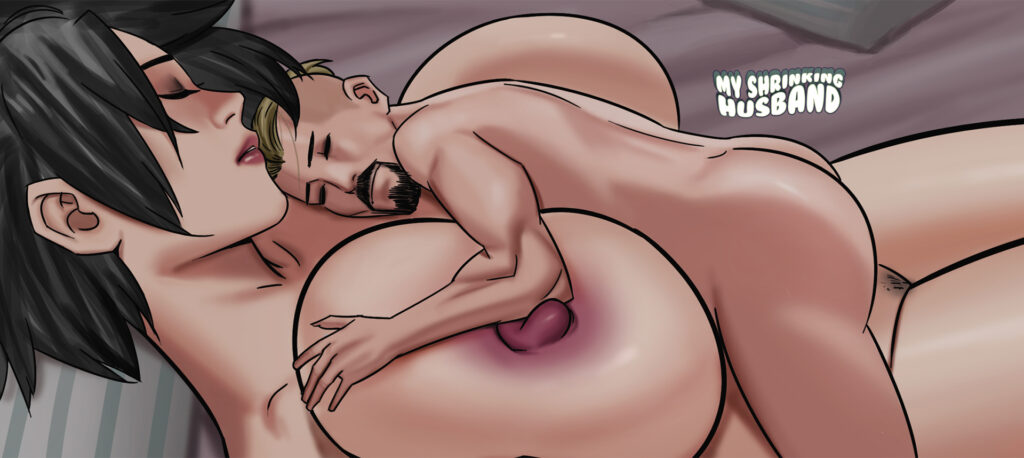 Synopsis: Jim Alger hasn't just contracted a rare shrinking virus; he has the most intense case in the world! The one enjoyment he has as he dwindles away is exploring the ever-increasing size (from his perspective) of his wife Kim. To help herself cope, Kim decides to keep a diary of events as her husband becomes more and more impossibly tiny, although he seems to be enjoying how big she has become to him. Can anything stop Jim from shrinking?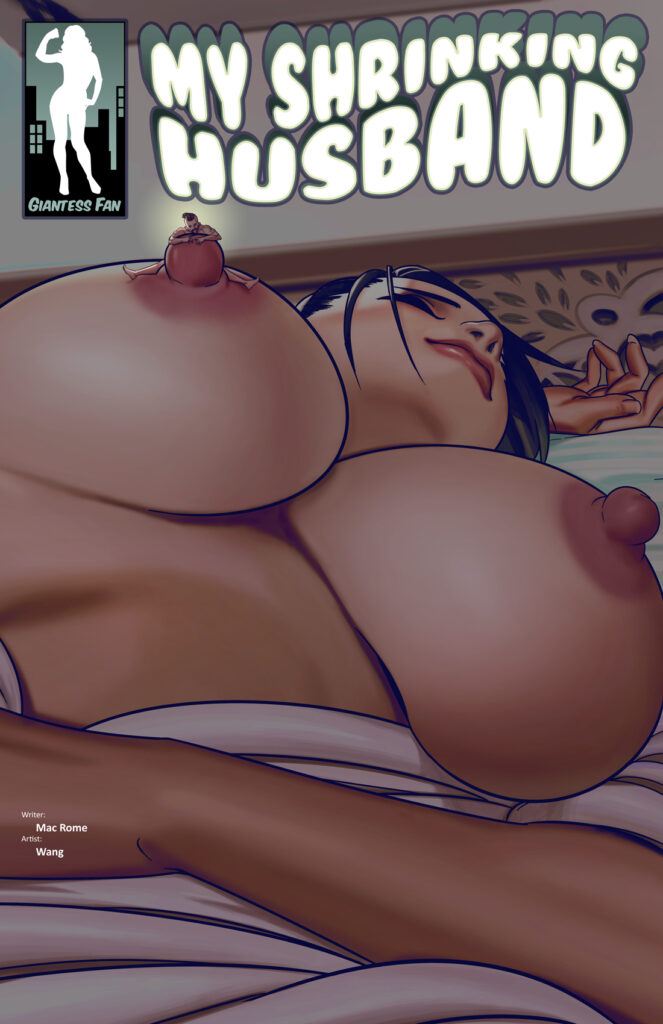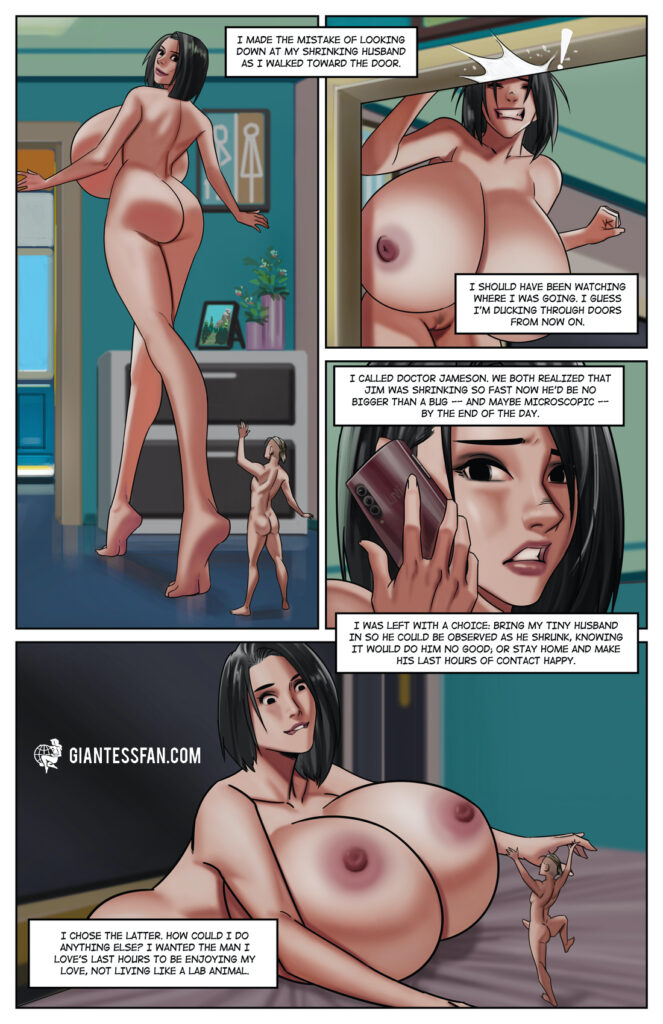 Tags: shrinking, shrunken man, slow shrink, half-size, doll-size, mouse-size, tiny, micro, body exploration, sex, insertion, pleasure, growth, height increase, breast expansion, lactation, slow growth, nerdy girl, mini-giantess, science
Pages: 15 + 1 cover
Written By: Mac Rome
Artwork By: Wang (Sedna Studio)
Release Date: January 8th, 2023
Issue Link: My Shrinking Husband
Download this comic and all of the others in our catalog with a single 1-month membership to giantessfan.com!
ALSO: