Chelsea's at the top of the heap at her agency, and she's shaking things up – by sharing the shrinking technology with her coworkers! Now, many of the female operatives are going on missions accompanied by shrunken men… and the ladies get to decide where to hide them!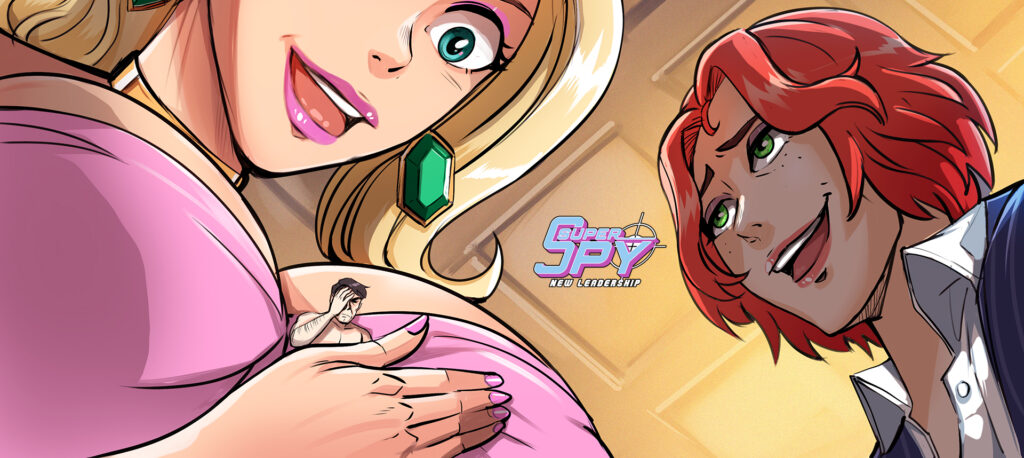 Synopsis: Now that Chelsea is officially the top spy at her agency, she doesn't want to simply make things better for herself. She wants to make the whole agency better, especially for her fellow agents. Jack had always insisted that no one else use his "shrinking technique" because it was his signature move. Chelsea, on the other hand, doesn't mind sharing… if done appropriately.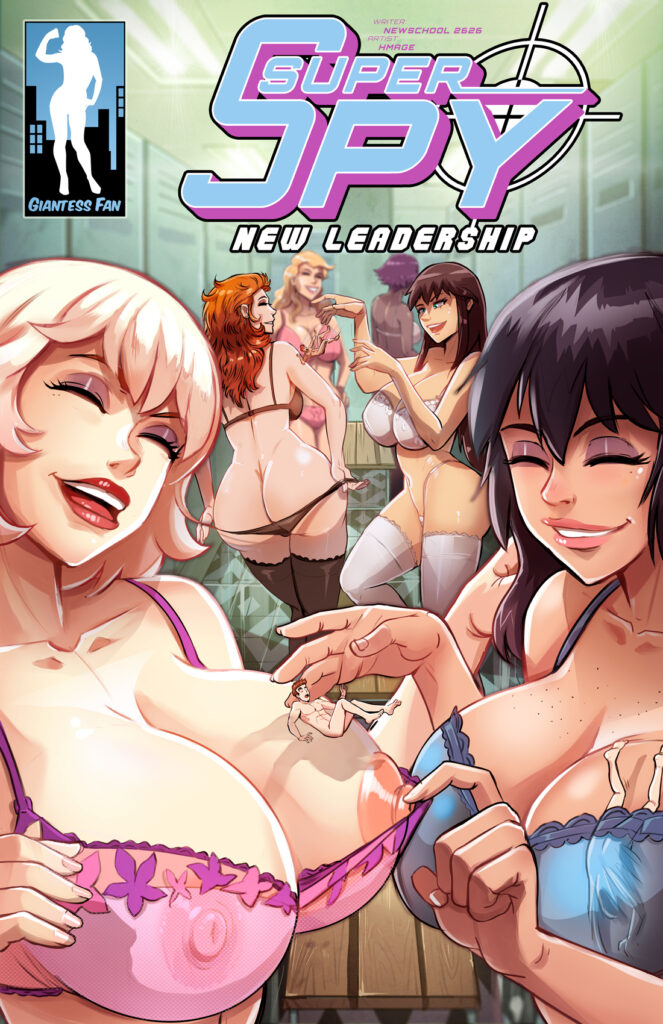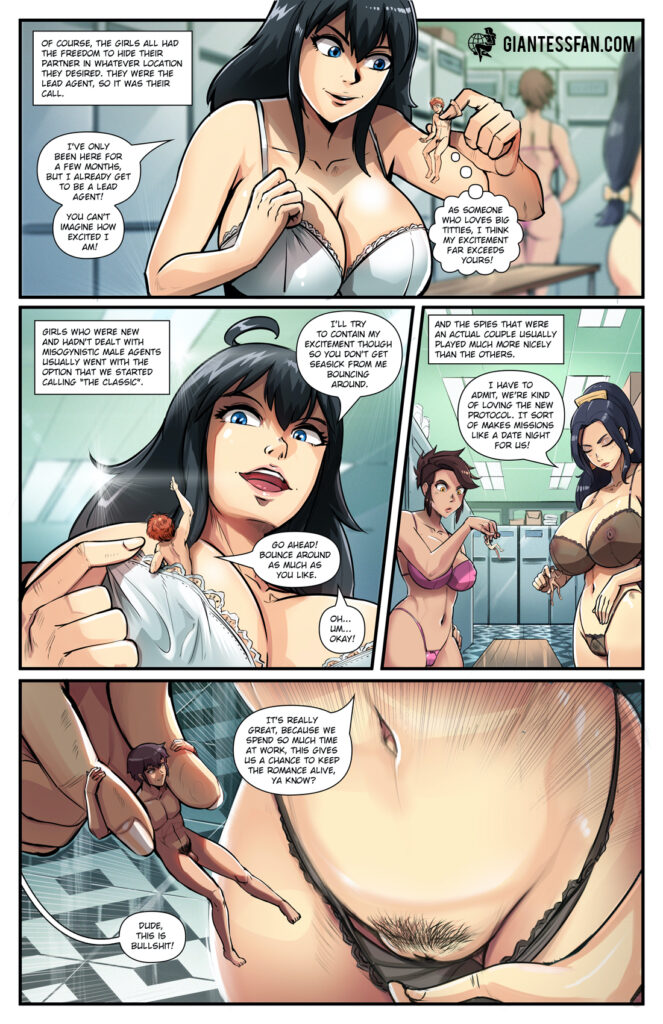 Tags: shrinking, shrunken man, shrunken men, breasts, pussy, butt, underwear, nudity, handheld, pleasure, revenge, sexy spies, science
Pages: 15 + 1 cover
Written By: Newschool2626
Artwork By: Hmage
Issue #8 Release Date: September 19th, 2023
Series Link: Super Spy
Download this comic and all of the others in our catalog with a single 1-month membership to giantessfan.com!
ALSO:
What did you think about Super Spy 8? Let us know your feedback in the comments section to help us improve!
Follow us on twitter at twitter.com/interwebcomics