Miss Harper is even bigger and really enjoying taking out her grudges against the now-tiny university (and its staff)! How much damage is she planning to do… and what else does she have in mind?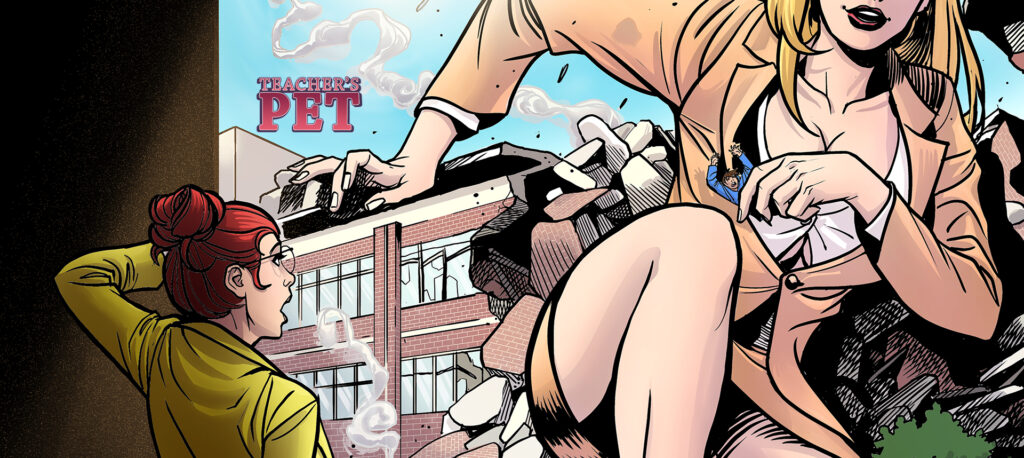 Synopsis: Joey's attempt to teach Miss Harper a lesson has gone horribly wrong. A gigantic-sized Miss Harper now rampages while reveling in her new power… and Joey is about to find that that's not all she has in mind!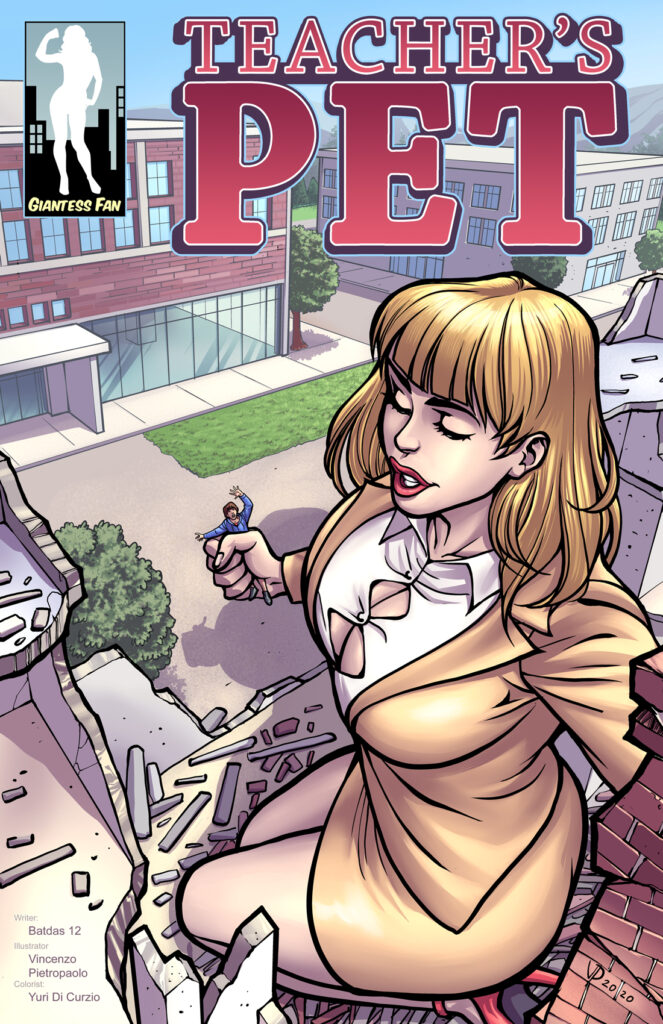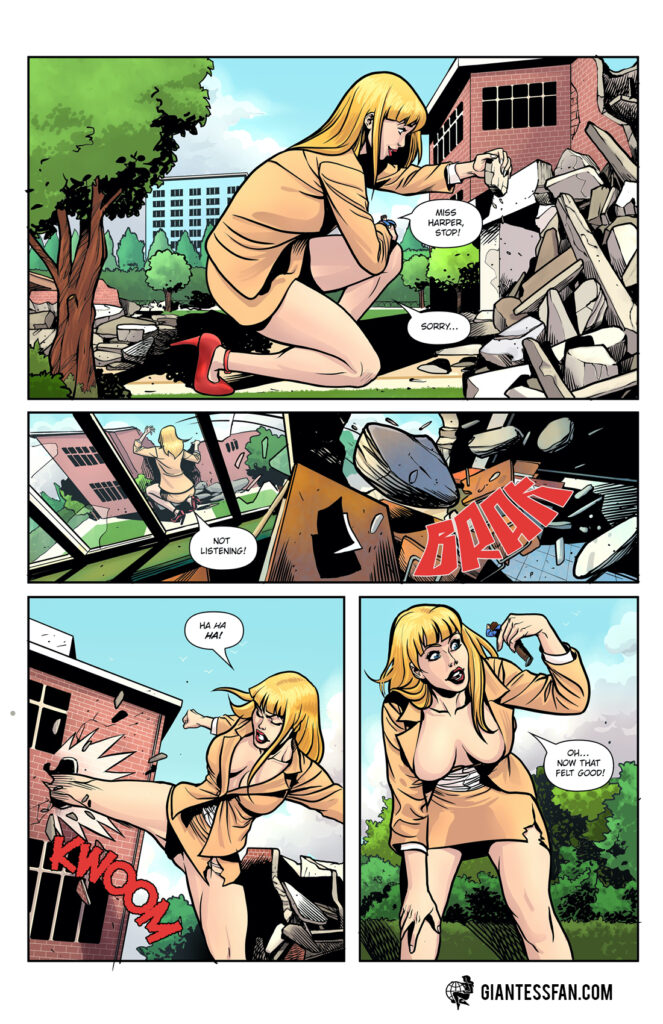 Tags: giantess, growth, slow growth, college, teacher, destruction, foot, rampage, science
Pages: 15 + 1 cover
Written By: Batdas12
Lineart By: Vincenzo Pietropaolo
Colors By: Yuri Di Curzio
Issue Release Date: May 14th, 2021
Series Link: Teacher's Pet
Download this comic and all of the others in our catalog with a single 1-month membership to giantessfan.com!
ALSO: