Clark's unplanned visit to a Micron U sorority is off to a rough start! Watch as the giantess sisters get eaten out… and their shrunken victims get eaten whole!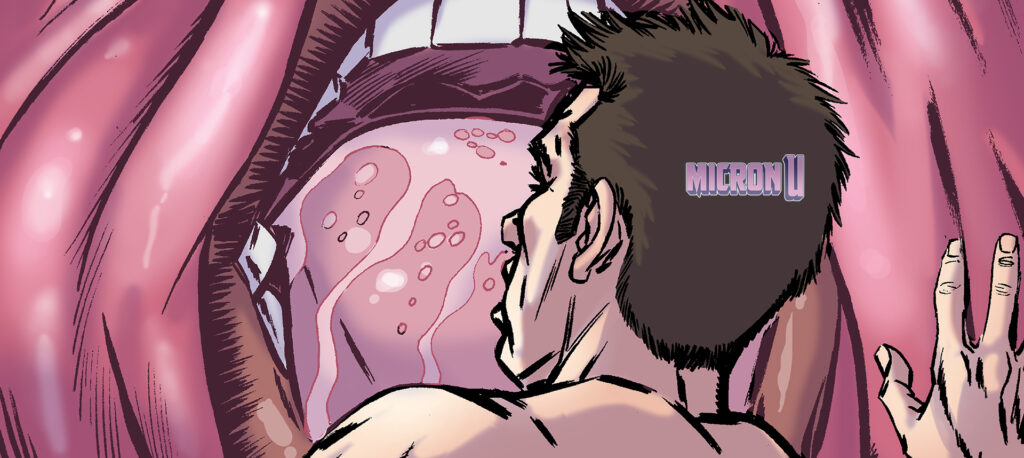 Synopsis: Follow tiny Clark as he fights to survive the first day of Valora sorority's initiation week.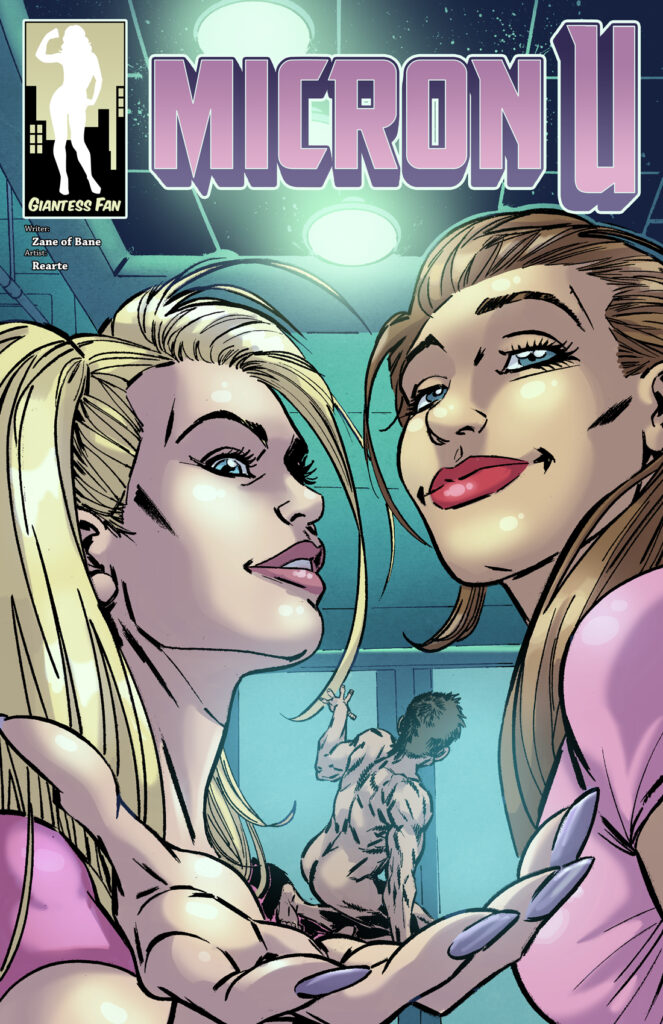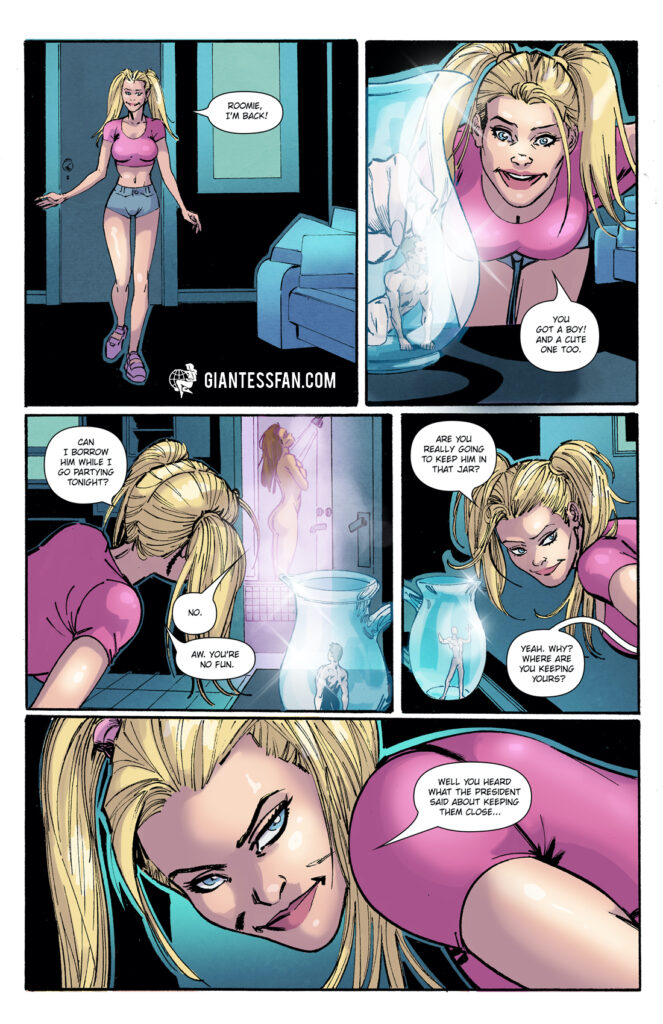 Tags: shrunken man, shrunken woman, college, inside view, insertion, anal insertion, toys
Pages: 15 + 1 cover
Written By: Zane of Bane
Artwork By: Gabriel Rearte (AlterComics)
Issue Release Date: December 28th, 2021
Series Link: Micron U
Download this comic and all of the others in our catalog with a single 1-month membership to giantessfan.com!
ALSO: