Living a simple life can sometimes be rewarding, that is, if your wife happens to have a rare genetic condition that causes her to keep growing!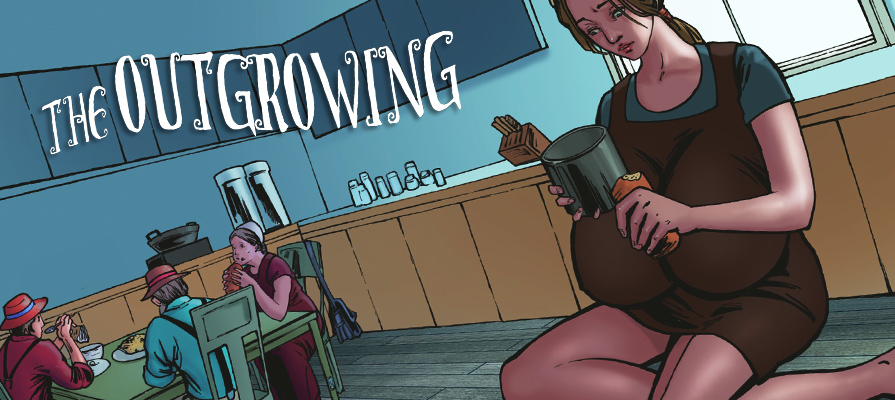 Synopsis: Hannah Yoder was too small for the Amish life into which she was born — too small for the work, and too small to be a wife. When Hannah begins to mysteriously grow, she's delighted — but the growth won't stop. Slowly, unrelentingly, Hannah becomes bigger… and bigger… and bigger…
Release Date: September 14th, 2014
Author: Mac Rome
Artwork: Dai (Sedna Studios)
Tags: gentle, slow growth, breast expansion, mini-giantess, boob play, clothes ripping, sex, object insertion
Issue Link: The Outgrowing
Download this comic and every other in our catalog with a single 1-month membership to GiantessFan.com
AND DON'T FORGET: Giantessfan.com now accepts Bitcoin and sports a brand new "favourites" feature!