First there was Power Patrol, then there was The Cleavage Crusader, and now J Yubari is proud to present the latest addition to our growing roster of sexy super-heroines: Lofty Leather, the kinky crime-fighter who shrinks, grows, and crushes crime wherever she goes!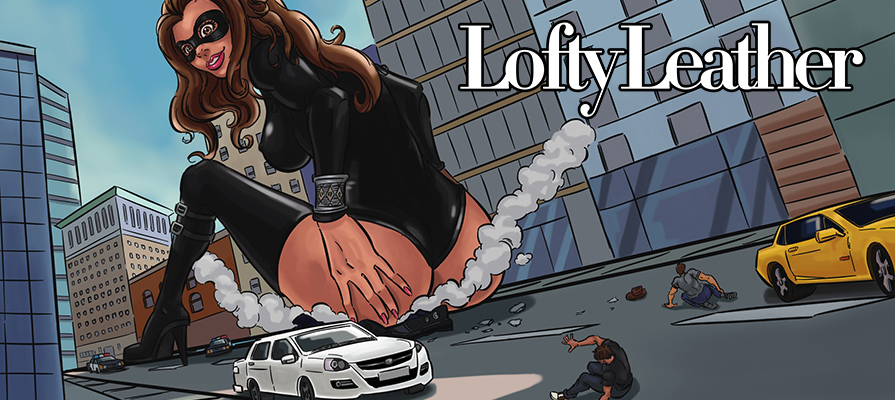 Synopsis: Travel writer Briana Van Ness receives a package with a mysterious bracelet that allows her to become a leather-clad, busty, muscular giantess. She uses it to become a very unconventional super-heroine. But can the bracelet be good for love, as well as fighting crime?
Release Date: September 28th, 2014
Author: Mac Rome
Artwork: Ly (Sedna Studios)
Tags: mini-gts, growth, shrinking, muscle growth, breast expansion, butt crush, boob crush, clothes ripping
Issue Link: Lofty Leather
Download this comic and every other in our catalog with a single 1-month membership to GiantessFan.com
AND DON'T FORGET: Giantessfan.com now accepts Bitcoin and sports a brand new "favourites" feature!