Between the various mini-gts, unaware, and gentle giantess titles we've been releasing recently, it seems as if we here at Giantess Fan haven't been doing nearly enough to cater to those with a taste for giantesses of a crueller nature.
If you happen to be one of those readers, then I have great news: Don't Mess With Margo is here to make up for lost time with the debut of our most sadistic and destructive giantess in years.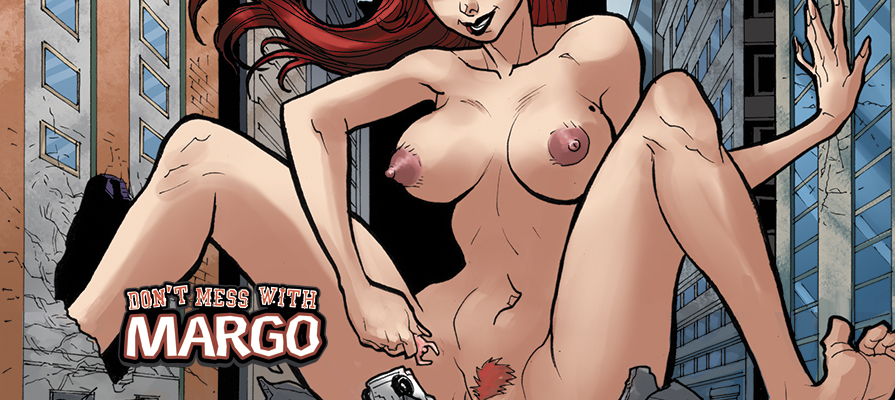 Synopsis: Margo has been wife, lab assistant, and chief funding source to Dr. Carl Underwood for years of growth experiments with only marginal success. Carl is cheating with a sexy college student and arranges a "lab accident" to get Margo out of the way and keep her money. But Carl wasn't counting on the accident dousing Margo with the growth formula. As Margo grows more and more massive, so does her outrage — and it's all directed at Carl and his lover…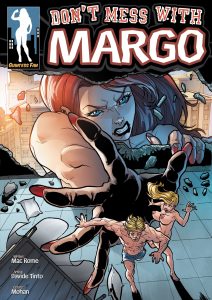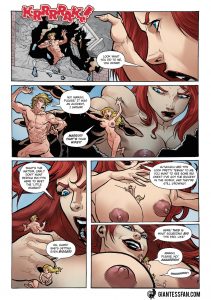 Release date: November 14th, 2016
Written by: Mac Rome
Lineart by: Davide Tinto
Colors by: Mohan
Issue Link: Don't Mess With Margo
Download this comic and every other in our catalog with a single 1-month membership to GiantessFan.com
ALSO: What did you think about Don't Mess With Margo? Let us know your feedback in the comments section to help us improve!