One of Giantess Fan's oldest titles reaches its dramatic and action-packed climax in the sixth and final chapter of Scanner!
PLUS: You can read the entire first issue for FREE at this link!
Synopsis: Lilly is being held in captivity while the rest of Trefoil Anonymous continues their covert mission. Can her powers be suppressed or will the giantess prevail?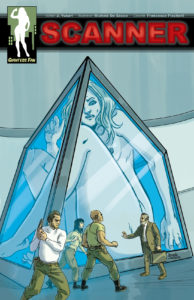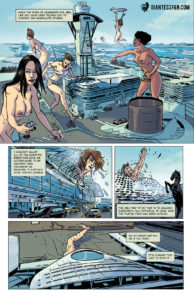 Release Date: November 28th, 2019
Written By: J. Yubari
Lineart By:  Michela Da Sacco
Colors By: Francesca Piscitelli
Tags: giantesses, growth, outgrowing clothes, clothes ripping, multiple giantesses, destruction, science
Series Link: Scanner
Download this comic and every other in our catalog with a single 1-month membership to GiantessFan.com
ALSO:
What did you think about Scanner 6? Let us know your feedback in the comments section to help us improve!
Follow us on twitter at twitter.com/interwebcomics