Worst Day Ever 2 marks the return of Red, a giantess who is about to live an experience unique to her series: an adoring crowd of tinies who wish to indulge her every whim, whether it be boob crushing, foot stomping, vaginal insertion, or just good ol' fashioned sex… and that's just for starters!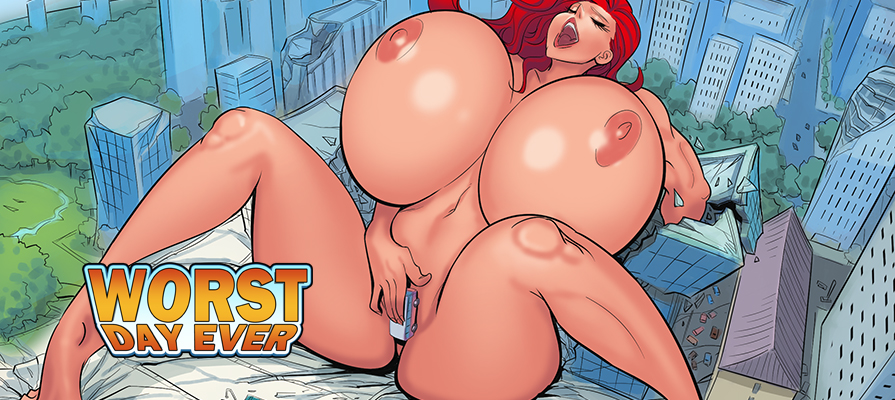 Synopsis: Red enjoys her first day as a Giantess in a world that revolves around the growth fetish in all its forms… as well as a little payback for the crap day she started out with.
Release date: May 14th, 2016
Written by: Giantess-Cassie
Lineart by: Kaka (Sedna Studios)
Colors by: LRC (Sedna Studios)
Series Link: Worst Day Ever
Download this comic and every other in our catalog with a single 1-month membership to GiantessFan.com
AND DON'T FORGET: Giantessfan.com now accepts Bitcoin and sports a brand new "favourites" feature!