Giantess Fan's biggest MILF is back and still growing in the fourth issue of Growing Science!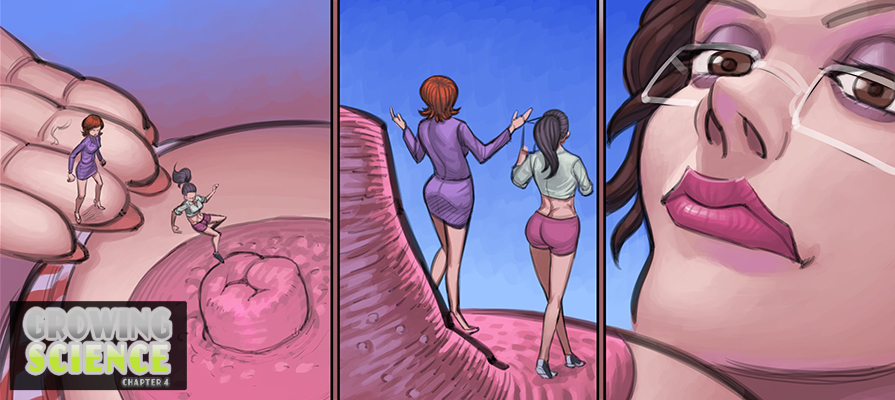 Synopsis: In Growing Science 3, our super villainess captured the size remote from the scientist who thought it was a secret. Now with its awesome power the power hungry MILF continues her growth while giving a reporter the biggest scoop of her life.
Release date: March 28th, 2014
Written by: JT
Artwork by: LRC (Sedna Studios)
Issue Link: Growing Science 4
Series Link: Growing Science
Download this comic and every other in our catalog with a single 1-month membership to GiantessFan.com
AND DON'T FORGET: Giantessfan.com now accepts Bitcoin!