Polly used to think she was too tall – until a scientific malfunction made her way, WAY too tall! With the growth device stuck in her body, she can't seem to stop getting bigger – meaning she's about to remove all the "space" from outer space!
Synopsis: Polly has grown from 200cm tall to the size of a planet… and the device making her grow is still lodged inside her! Since she is unshrinkable, and contact with any energy source will cause her to grow even further… how big will Polly get?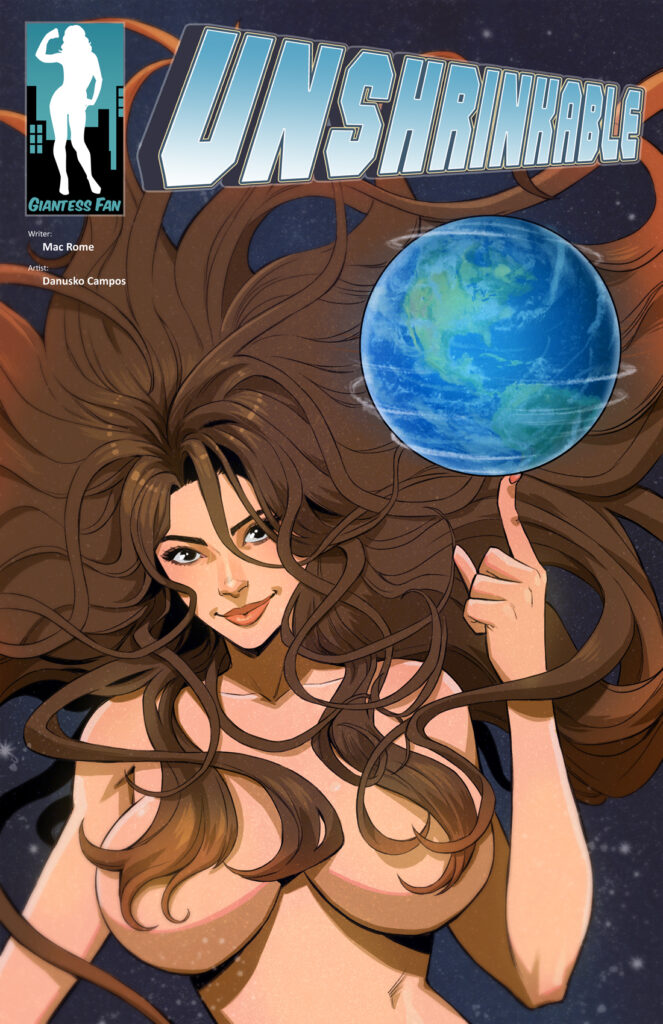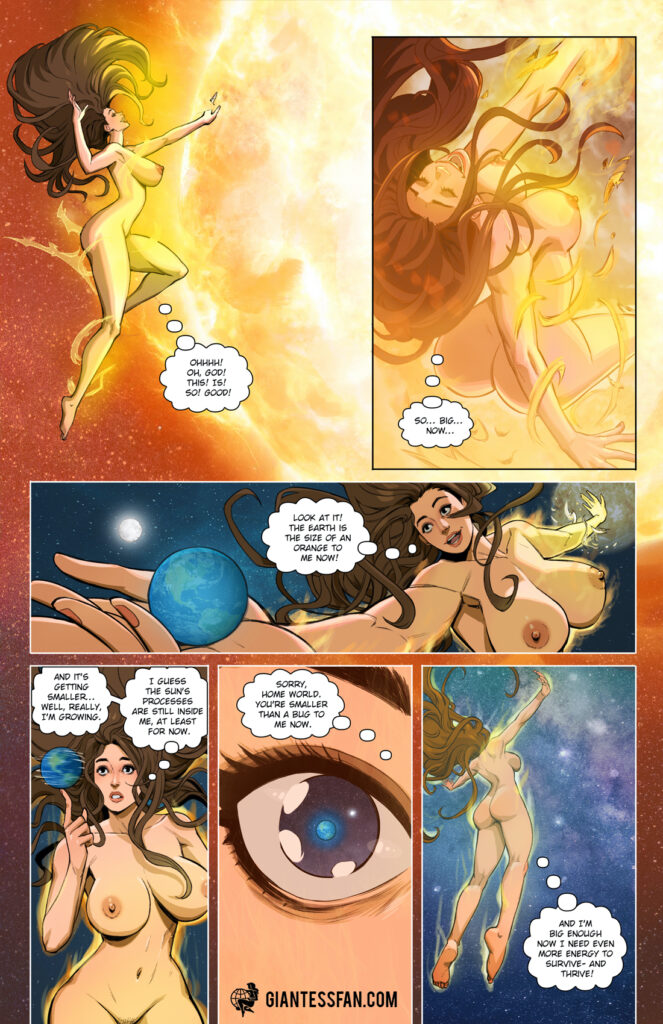 Tags: giantess, growth, height increase, destruction, giga-giantess, planetary-size, galactic-size, intergalactic-size, insertion, pleasure, goddess, science
Pages: 15 + Cover
Written By: Mac Rome
Artwork By: Danusko Campos
Issue #2 Release Date: July 28th, 2022
Series Link: Unshrinkable
Download this comic and all of the others in our catalog with a single 1-month membership to giantessfan.com!
ALSO: