When Olivia's patron goddess gave her the Answer to Her Prayers by making her ex-boyfriend Kevin micro-sized and subjecting him to severe humiliation, things weren't going well for him. However, Kevin's problems are far from over, as he's about to become the butt of the joke!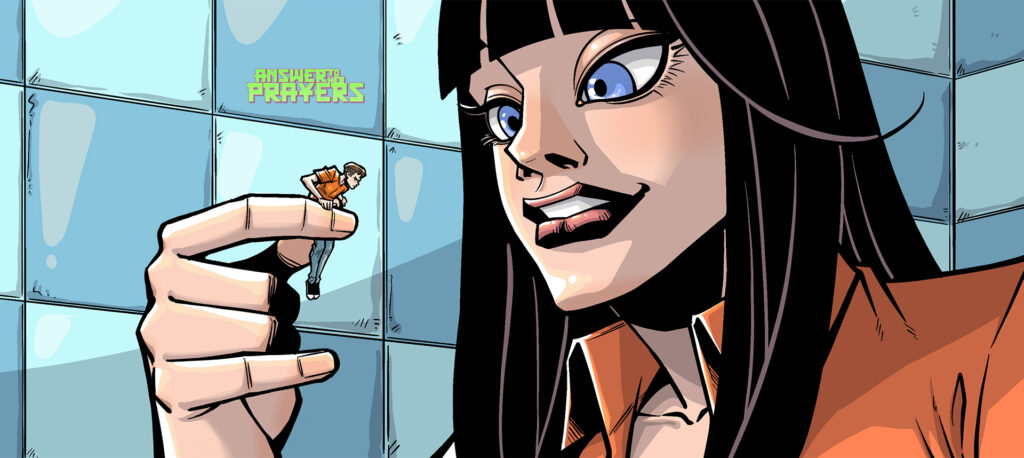 Synopsis: Kevin is finding out just how humiliating it can be to ride inside the back of your ex-girlfriend's panties all day, while Olivia is finally enjoying and loving life in a way she hasn't in a really long time. If Kevin really will turn back once Olivia feels completely superior to him, she's definitely on a fast track to restore him back to his normal size!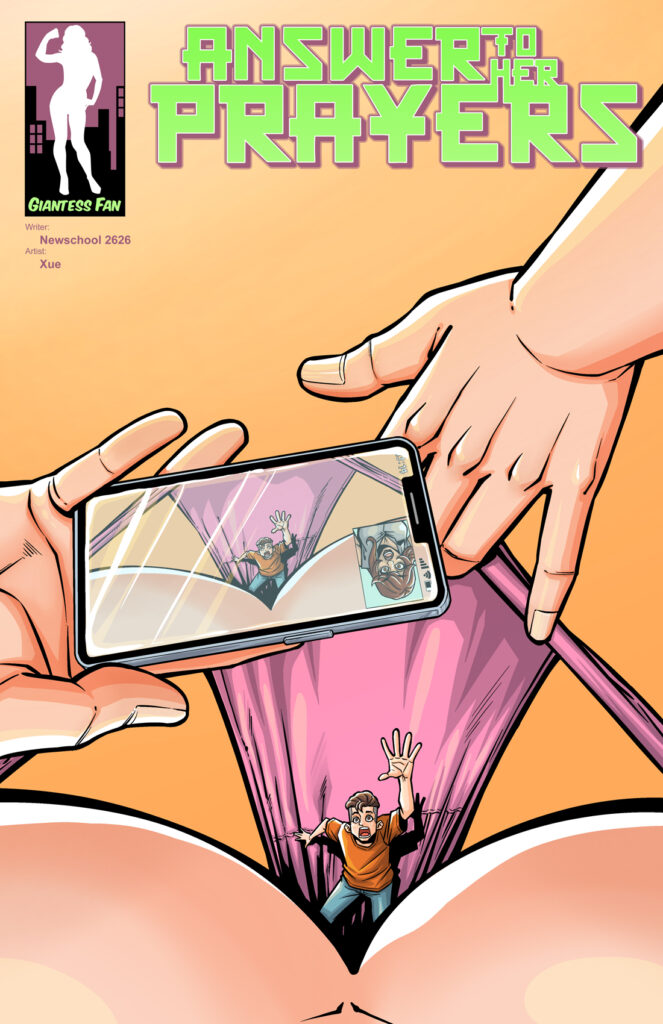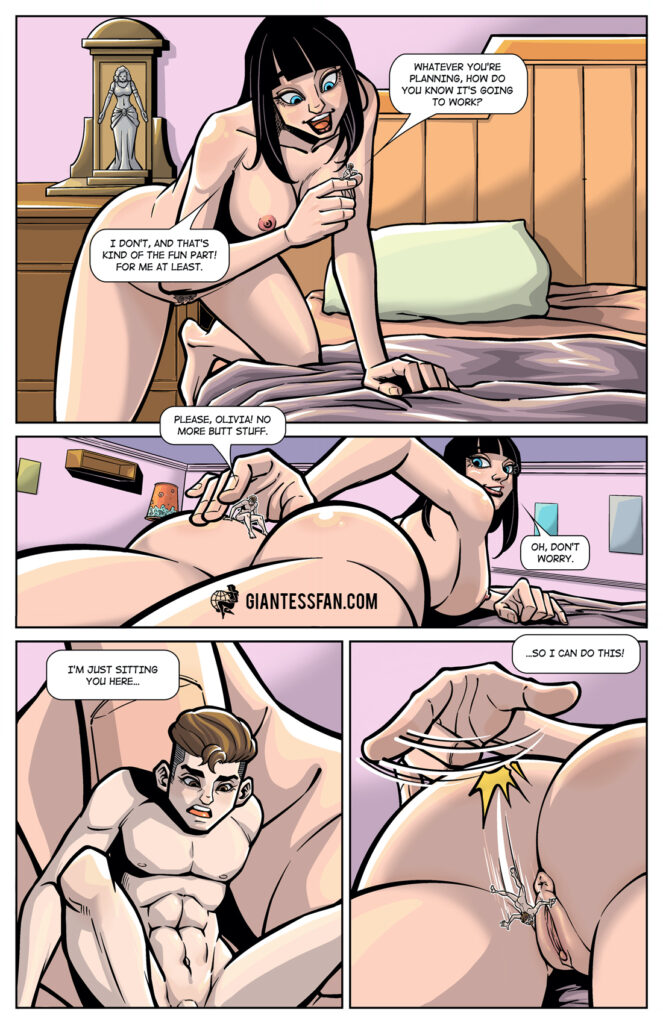 Tags: shrunken man, butt, pussy, butt, farting, handheld, nudity, humiliation, revenge, magic
Pages: 15 + 1 cover
Written By: Newschool2626
Artwork By: Xue (Sedna Studio)
Issue Release Date: July 19th, 2022
Series Link: Answer to Her Prayers
Download this comic and all of the others in our catalog with a single 1-month membership to giantessfan.com!
ALSO: