Getting shrunk and tricking a couple of hotties into some body exploration action sounds like a great idea – unless said hotties learn about your deceptive ways while you're tiny and helpless! That's the trouble Jeff and Kyle find themselves in in the second issue of Casting Couch, out today on Giantess Fan!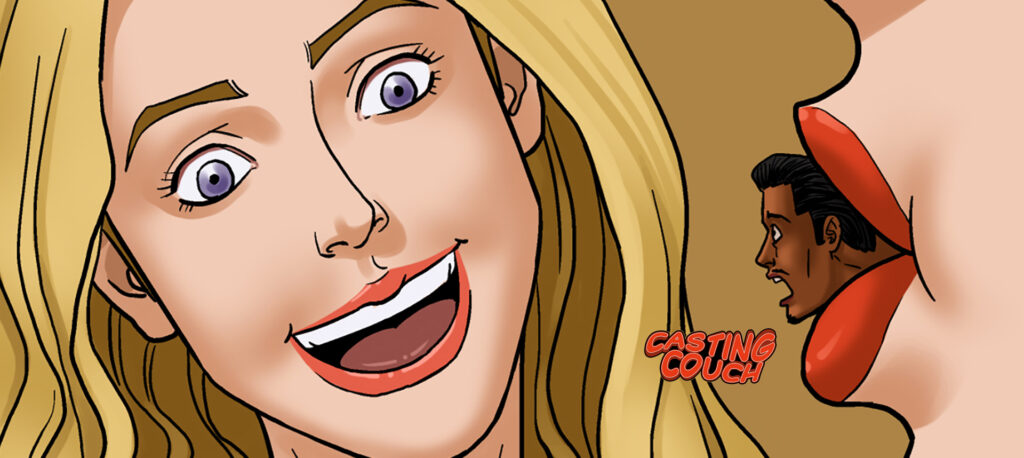 Synopsis: Things go awry as Kate and Amy learn that the men were never interested in the girls' acting abilities. With nowhere to run or hide, Jeff and Kyle will soon learn that their actions have consequences…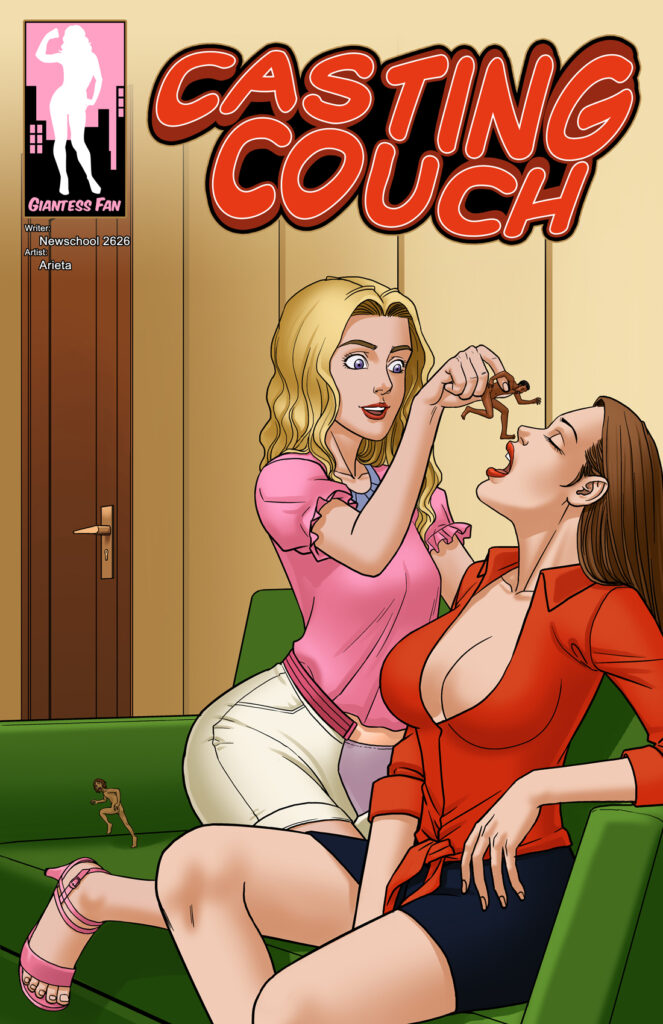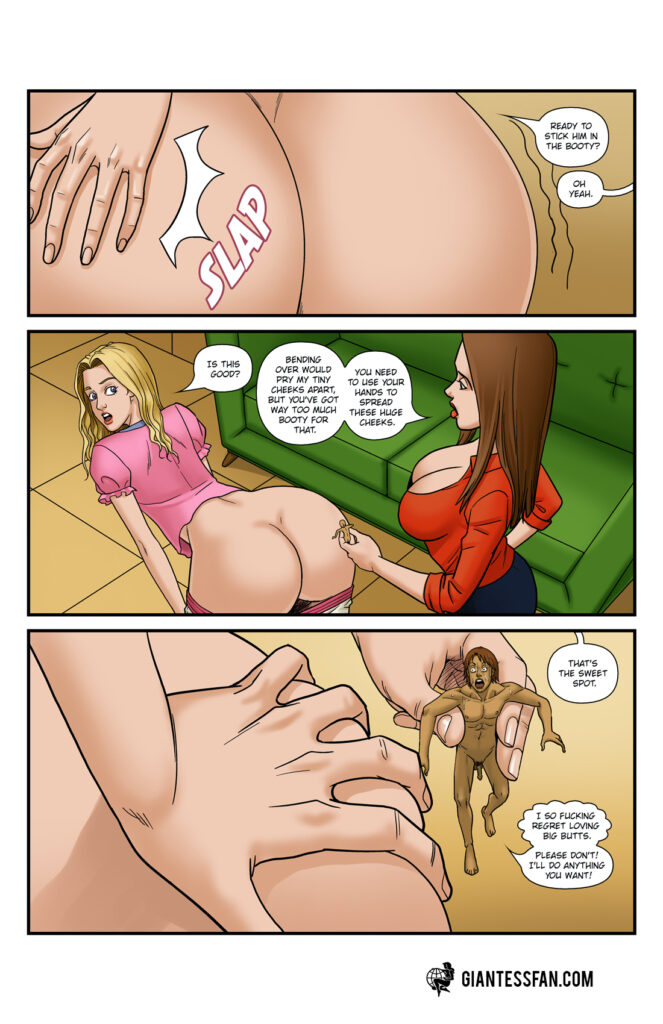 Tags: shrinking, shrunken man, feet, breasts, vagina, insertion, butt, revenge, science
Pages: 15 + 1 cover
Written By: Newschool2626
Artwork by: Yuan (Studio Arieta)
Release Date: May 8, 2021
Series Link: Casting Couch
Download this comic and all of the others in our catalog with a single 1-month membership to giantessfan.com!
ALSO: