We've got a third issue of Unstoppable Hunger for you today! If Emily's appetite keeps getting bigger, she's gonna devour everything in the city – but a growing girl has to eat, right?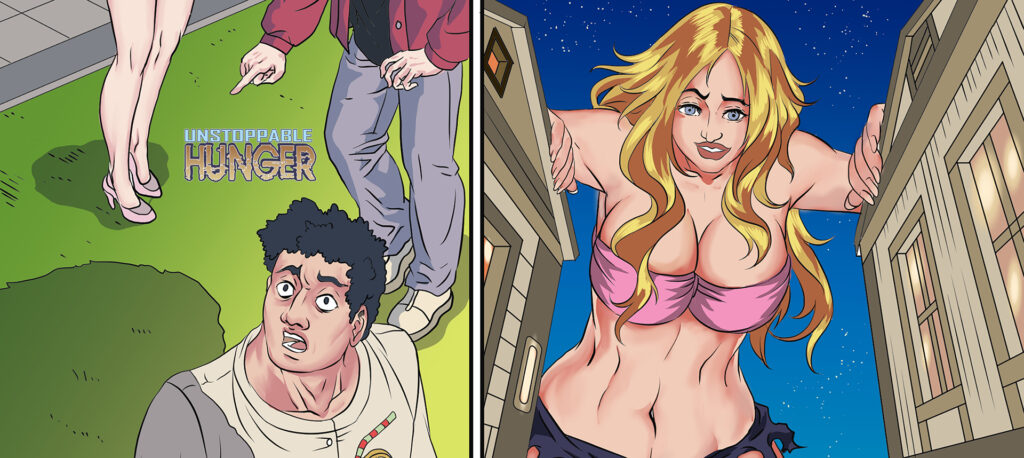 Synopsis: Being a hungry giantess doesn't matter to Emily… because there's food all over the place! But the bigger she gets, the bigger her meals get as well.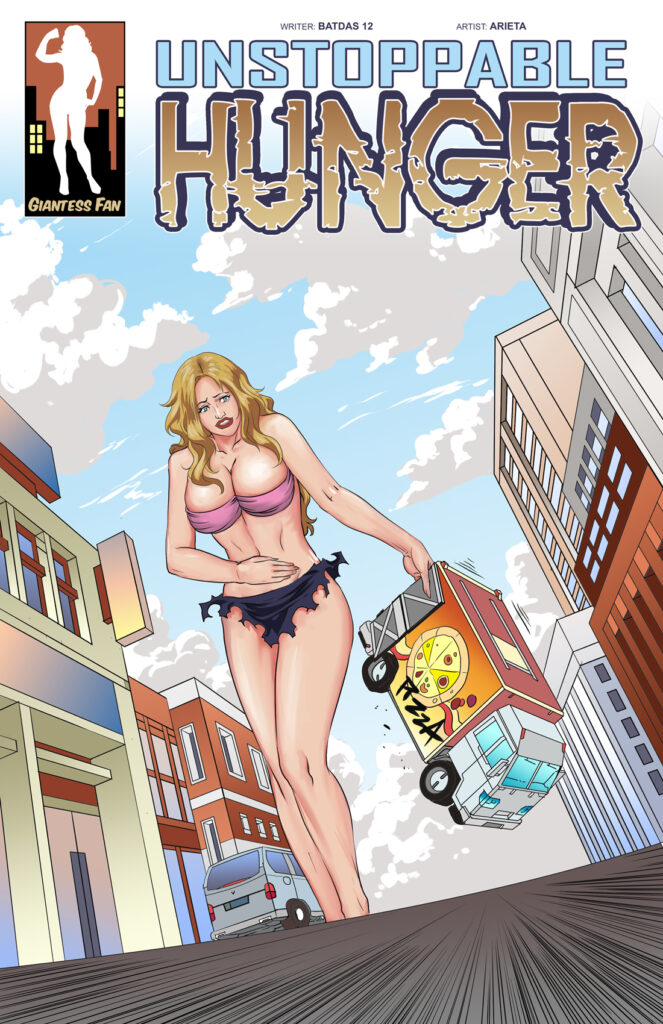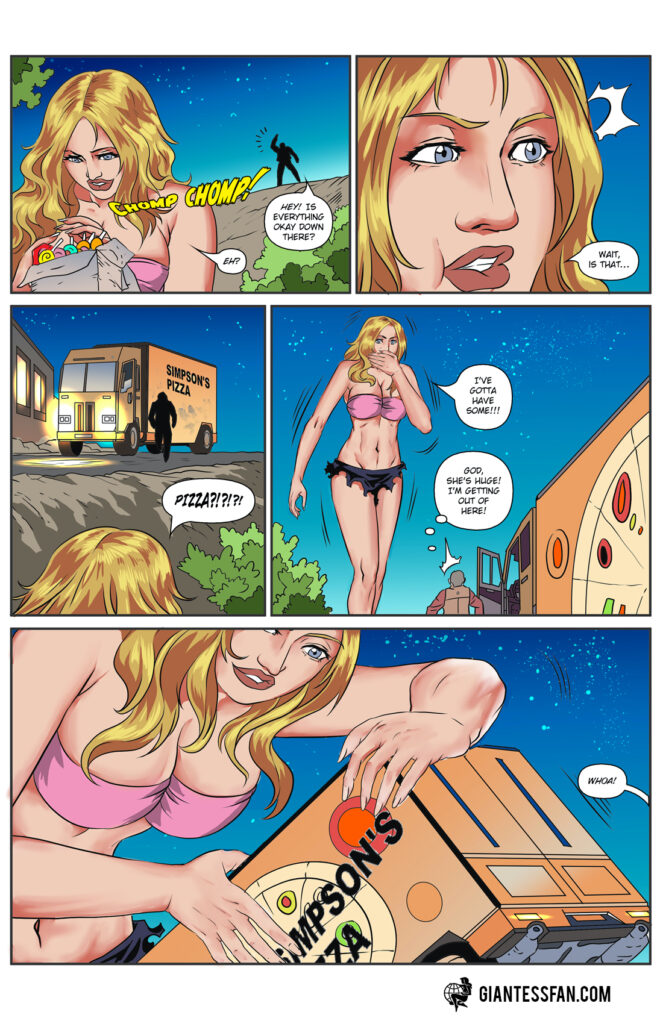 Tags: giantess, growth, slow growth, eat and grow, clothes ripping, destruction
Pages: 15 + Cover
Written By: Batdas12
Artwork By: Arieta
Issue Release Date: April 28th, 2021
Series Link: Unstoppable Hunger
Download this comic and all of the others in our catalog with a single 1-month membership to giantessfan.com!
ALSO: