College freshman Zoee is having a tough time being the new girl – so when a popular clique offers her friendship in exchange for a small favor, she's eager to comply. She quickly discovers that it's LITERALLY a "small" favor when she unintentionally shrinks a fellow student named Kevin down to only a few inches tall! What will this Freshman Giantess do with a shrunken man?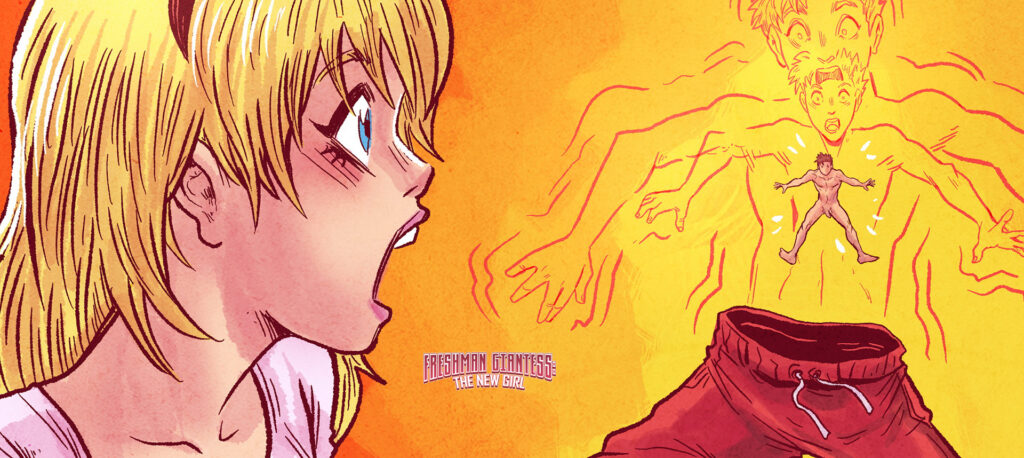 Synopsis: Zoee is a college freshman who's a bit nervous about her first year that's about to start. She's in a new town, at a new school, and doesn't really know anyone. It's been a hard transition for Zoee, but it's about to get even harder when the one person she actually knows at the college shrinks… and it's kind of her fault.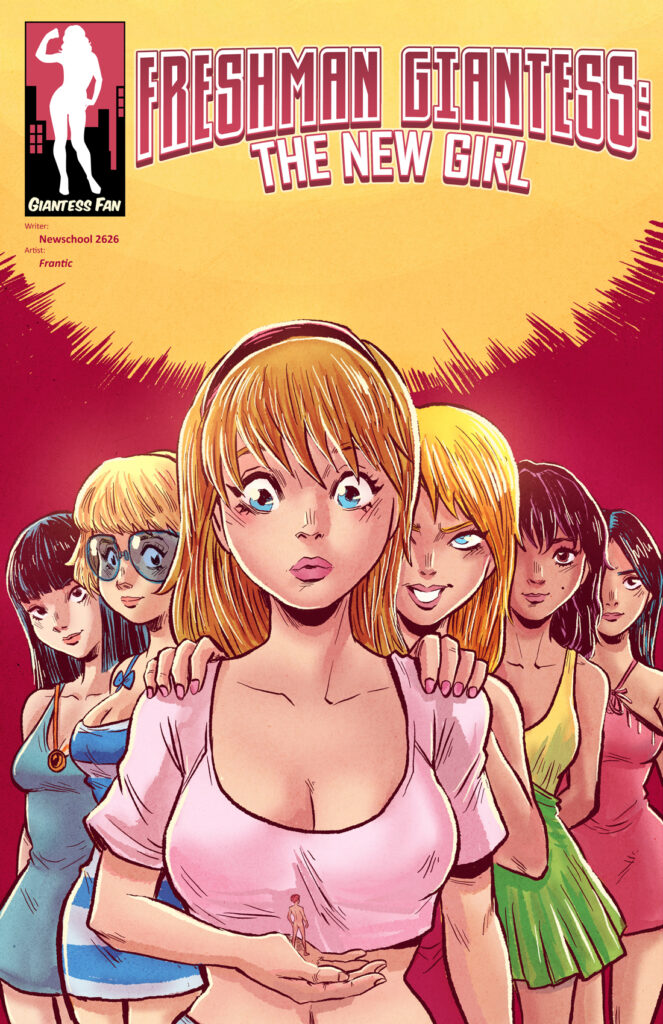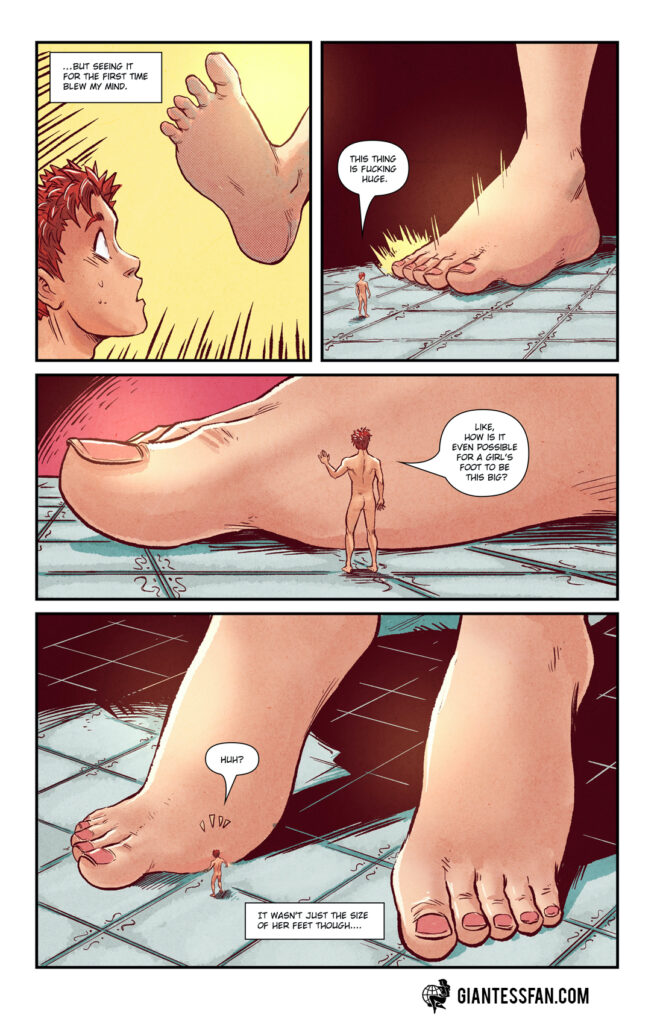 Tags: shrinking, shrunken man, shrinking out of clothes, feet, shoes, upskirt, pussy, ass, boobs, revenge
Pages: 15 + 1 cover
Written By: Newschool2626
Artwork By: FRANTIC (AlterComics)
Release Date: August 8th, 2022
Issue Link: Freshman Giantess: The New Girl
Download this comic and all of the others in our catalog with a single 1-month membership to giantessfan.com!
ALSO: