Jack Lowe is back! Well, not really. He's out of the game and in counseling after what he went through in previous issues. The former Super Spy has been traumatized by giantess asses – maybe he needs immersion therapy?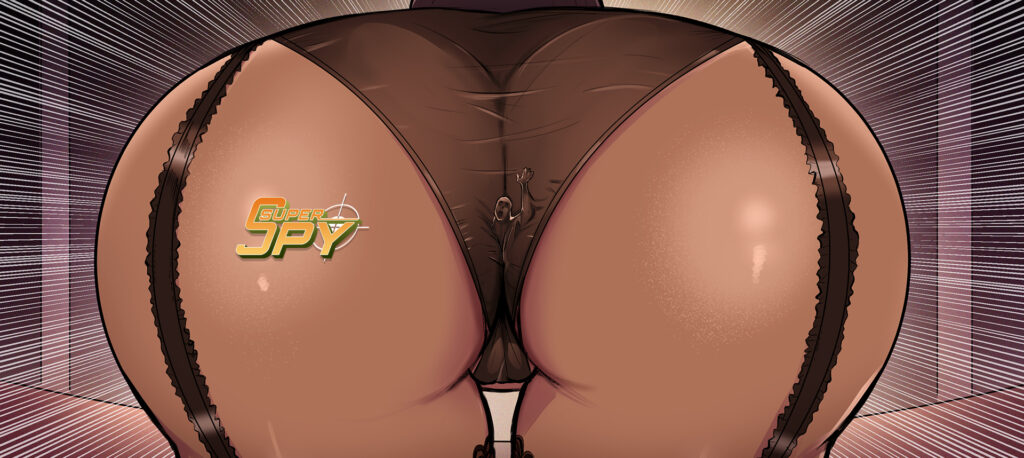 Synopsis: Jack Lowe believed he was the greatest spy on Earth. Now he's a shell of the man he used to be and is done with the spy business. These days he lives in solitude and tries to better himself through therapy, but he quickly finds out there's a lot of big obstacles on the road to recovery…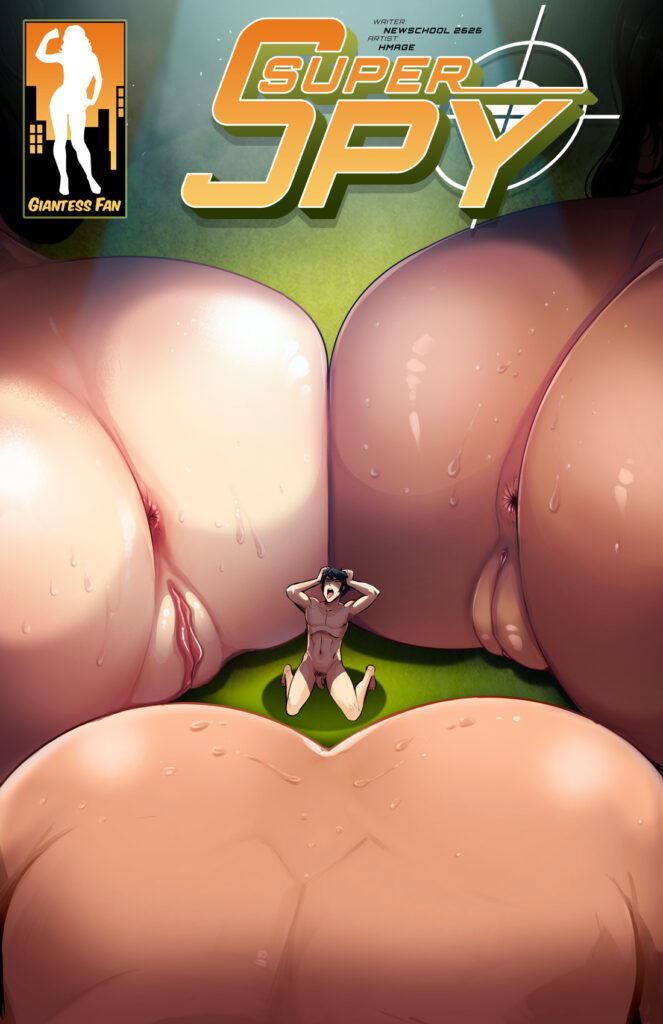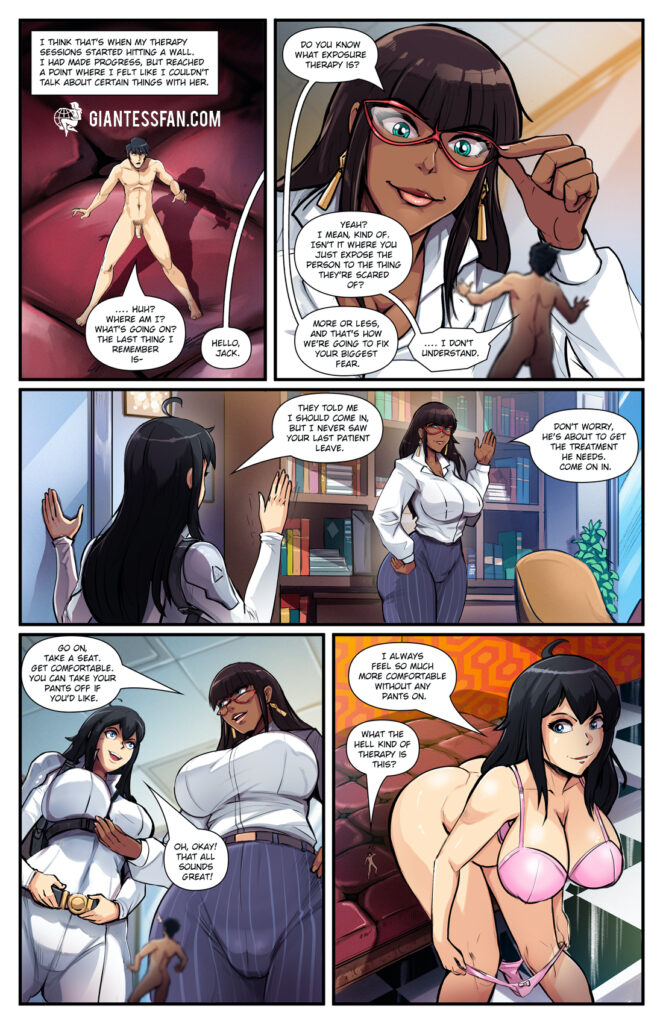 Tags: shrinking, shrunken man, butt, anal insertion, insertion, underwear, nudity, pussy, boobs, handheld, revenge, unaware, sexy spies, science
Pages: 15 + 1 cover
Written By: Newschool2626
Artwork By: Hmage
Issue #6 Release Date: December 19th, 2022
Series Link: Super Spy
Download this comic and all of the others in our catalog with a single 1-month membership to giantessfan.com!
ALSO: