The star of today's comic is a building-sized giantess who's far more concerned with her social media presence than with the damage and destruction she casually rains down on the tinies below her! Follow along on a day in Chloe's Larger Than Life world!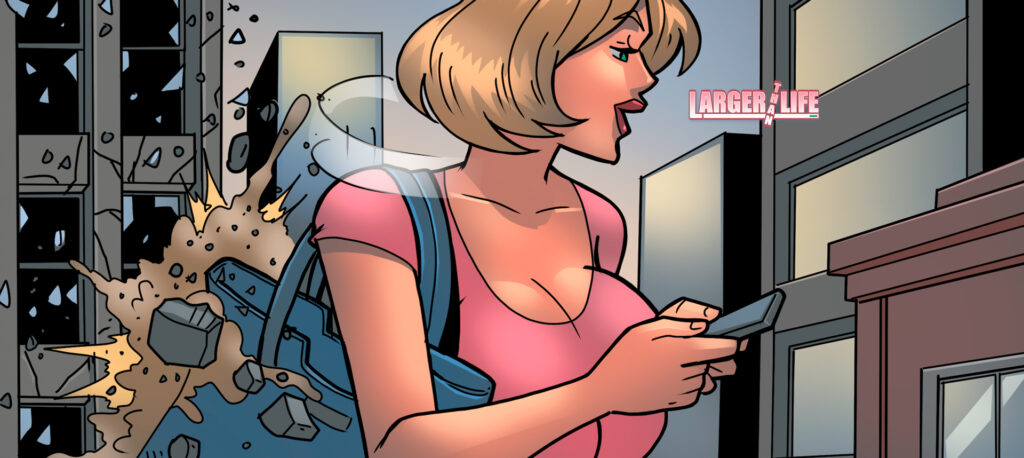 Synopsis: "Larger Than Life" is the vlog of 100ft giantess, Chloe Emaviss, who answers questions from her curious fans while she showcases aspects of her day-to-day life.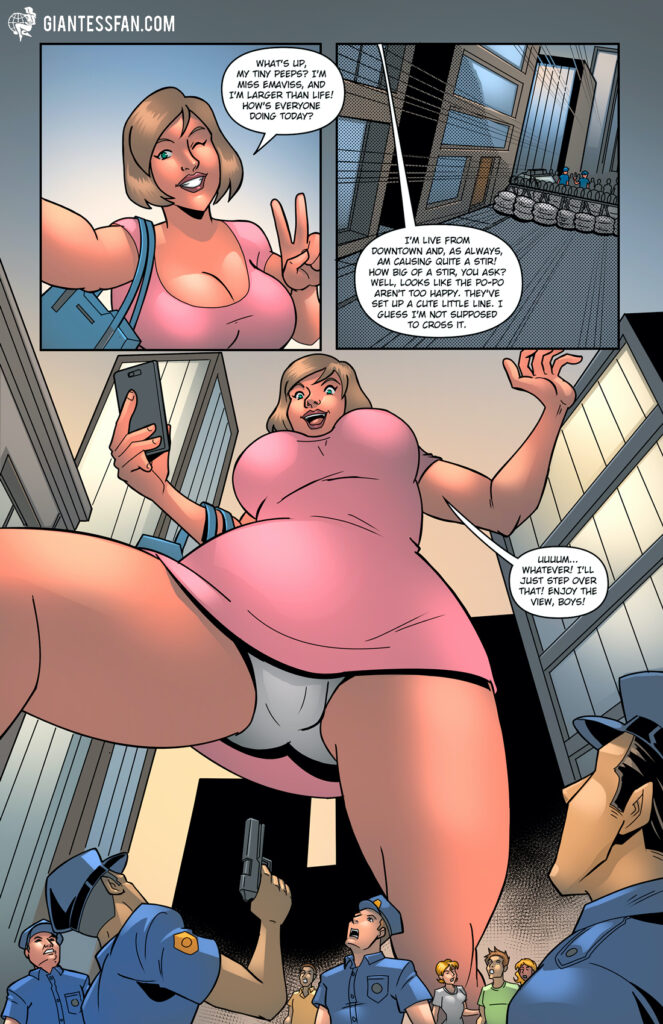 Tags: giantess, destruction, accidental destruction, handheld, feet, big boobs, butt
Pages: 15 + 1 cover
Written By: KevinFred
Artwork By: Octo
Release Date: December 8th, 2022
Issue Link: Larger Than Life
Download this comic and all of the others in our catalog with a single 1-month membership to giantessfan.com!
ALSO: