The wacky alien traveler known as the Professor has found himself in World War 2 London! Between a giant naked woman smashing her way through town and an alien warship's attempted conquest of the whole planet, the Brits may find it quite difficult to maintain a stiff upper lip this time!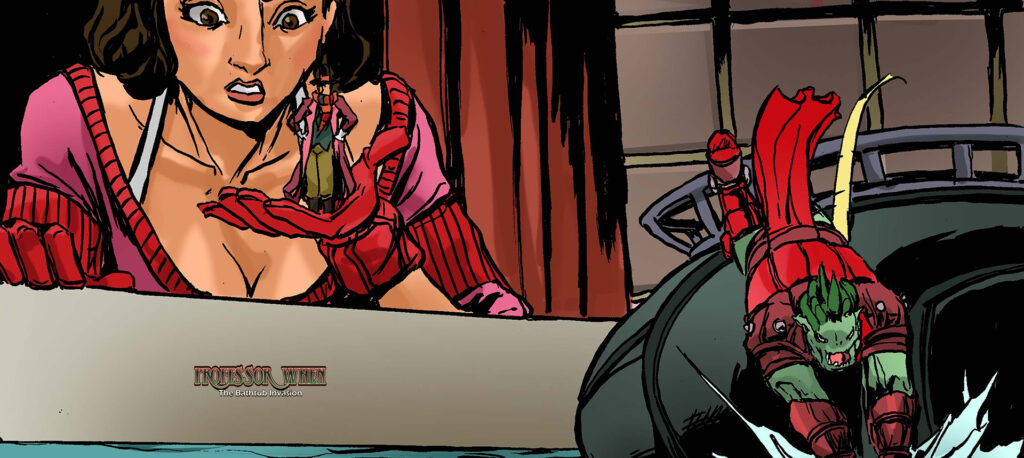 Synopsis: Landing in London during the Blitz, the time traveler known as the Professor and his companion, Pam, soon find themselves dealing with the combined threats of a rampaging giantess and an invading alien army!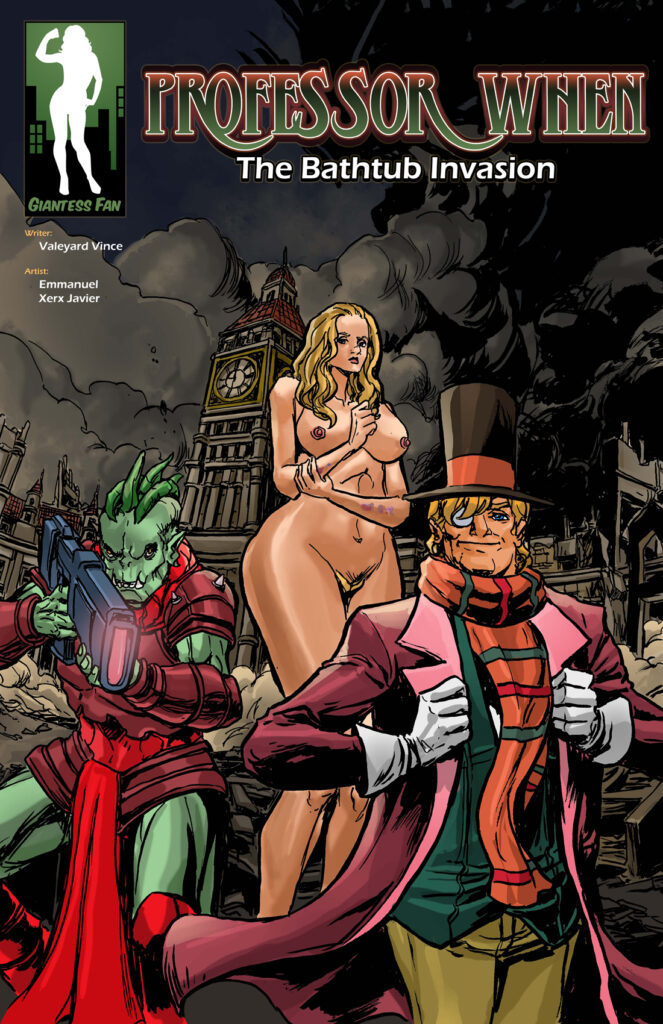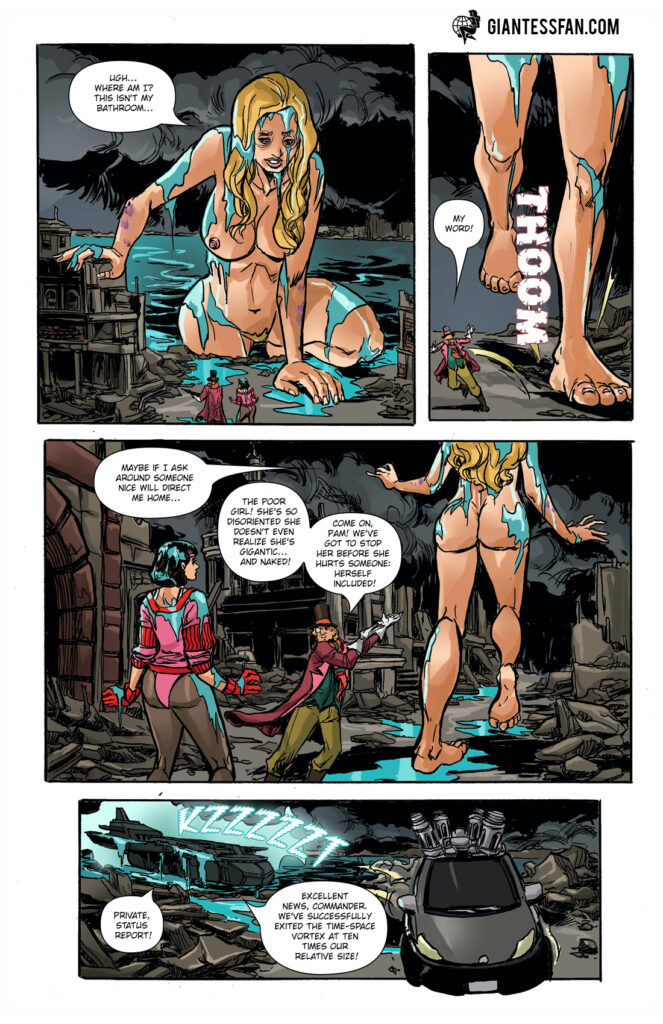 Tags: giantess, mini-giantess, destruction, height increase, shrinking, shrunken man, science
Pages: 15 + 1 cover
Written By: Valeyard Vince
Artwork By: Emmanuel Xerx Javier
Release Date: November 28th, 2021
Issue Link: Professor When: The Bathtub Invasion
Check out the Professor's previous adventure on Expansion Fan: Professor When: The Pervertrix Peril
Download this comic and all of the others in our catalog with a single 1-month membership to giantessfan.com!
ALSO: