Joey, the Teacher's Pet of the colossal Miss Harper, is still in her clutches. While she snoozes, he tries to climb down from her massive body, but accidentally wakes her up! How is he going to get away from the gigantic, gorgeous, and overly affectionate Jean (and why does he want to?)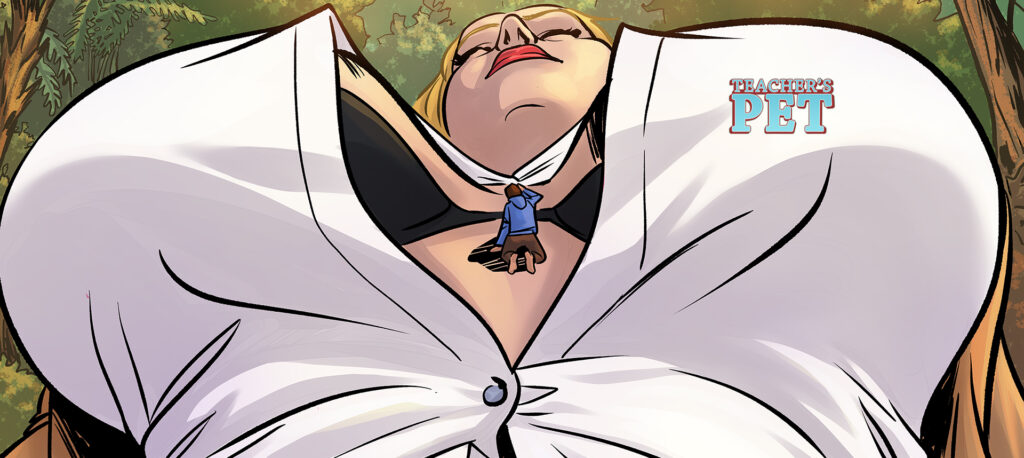 Synopsis: Joey's day isn't going very well for him. After accidentally enlarging his least favorite college teacher, he's horrified to find she wants to start a new life with him! Can he escape from her clutches before he finds out exactly what she wants to do with him?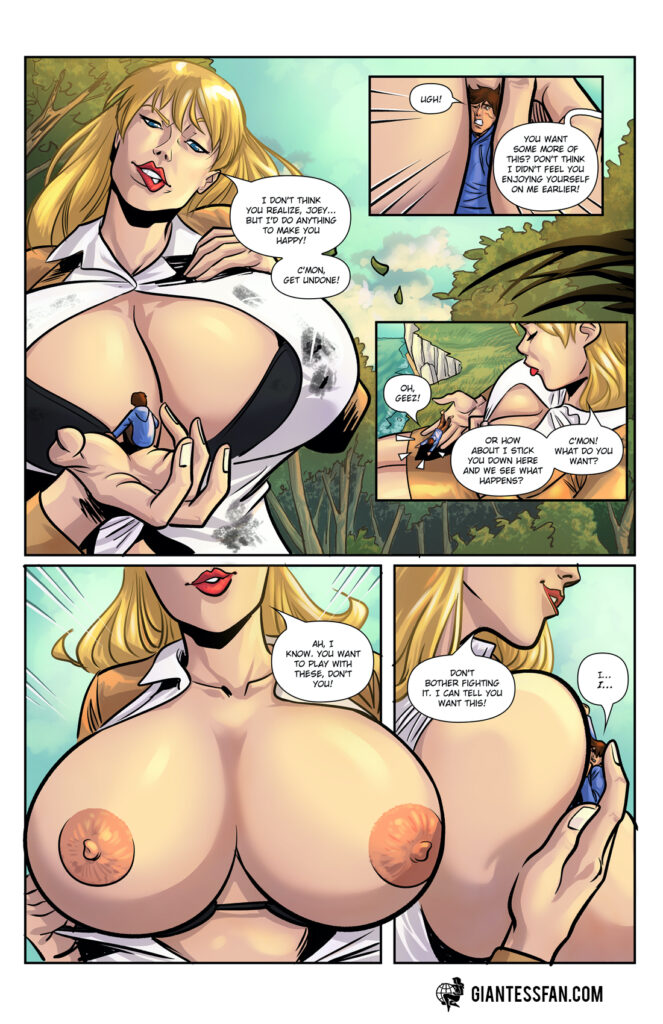 Tags: giantess, college, teacher, body exploration, seduction, breasts, boob play, pleasure, rampage, science
Pages: 15 + 1 cover
Written By: Batdas12
Lineart By: Vincenzo Pietropaolo
Colors By: Yuri Di Curzio
Issue Release Date: December 8th, 2021
Series Link: Teacher's Pet
Download this comic and all of the others in our catalog with a single 1-month membership to giantessfan.com!
ALSO: