A bunch of bros on their Spring Break have a bad habit of never cleaning up after themselves, leaving a mess on the beaches that the locals have to deal with. One island girl is fed up with their behavior, and she's about to minimize their environmental impact while giving them some big problems of their own!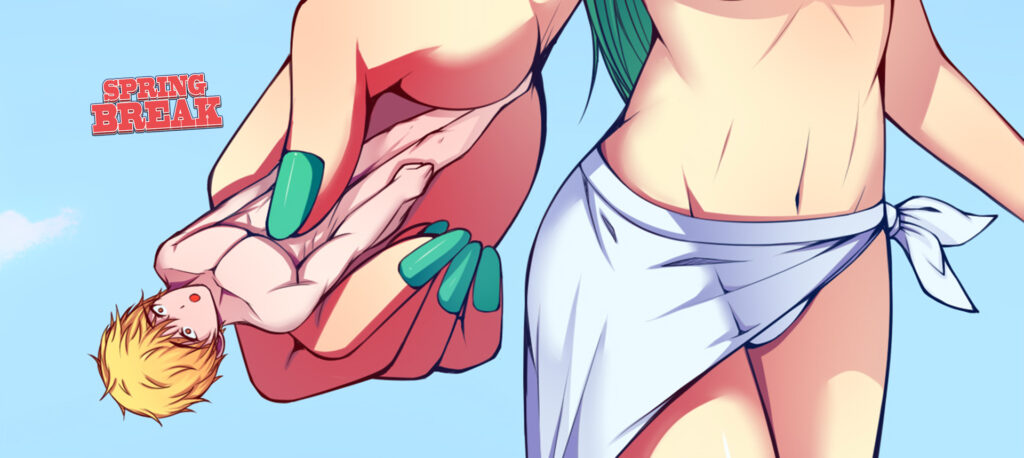 Synopsis: Skye is sick and tired of college students coming to her island and trashing it all month long during their spring breaks. Wanting to teach them a lesson, Skye creates a new business for herself where she'll sell some of the men who trashed her beach as shrunken sex toys to horny girls on spring break!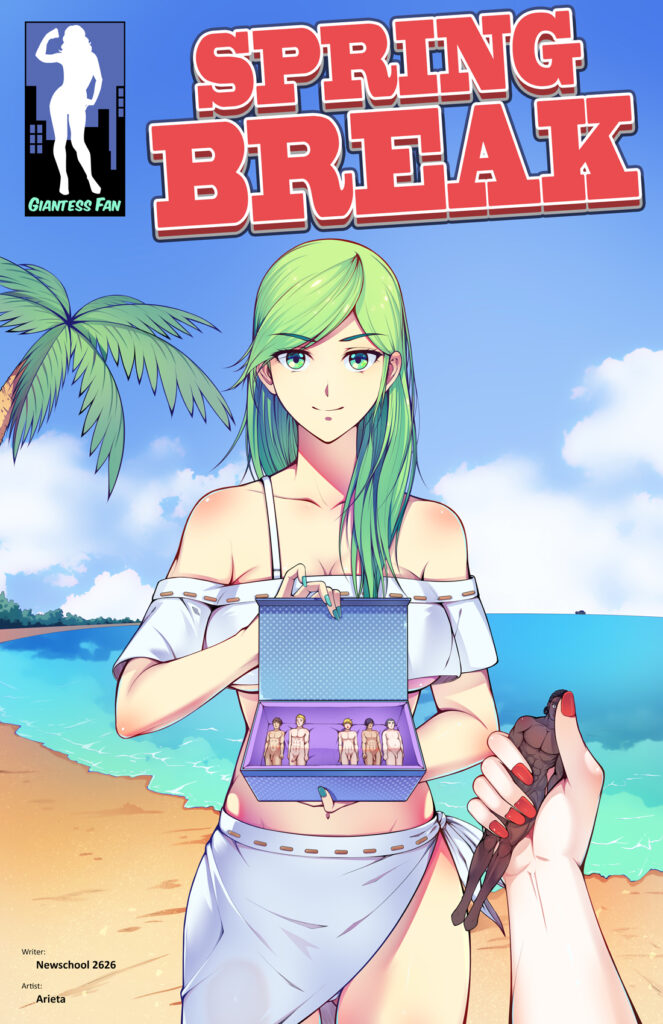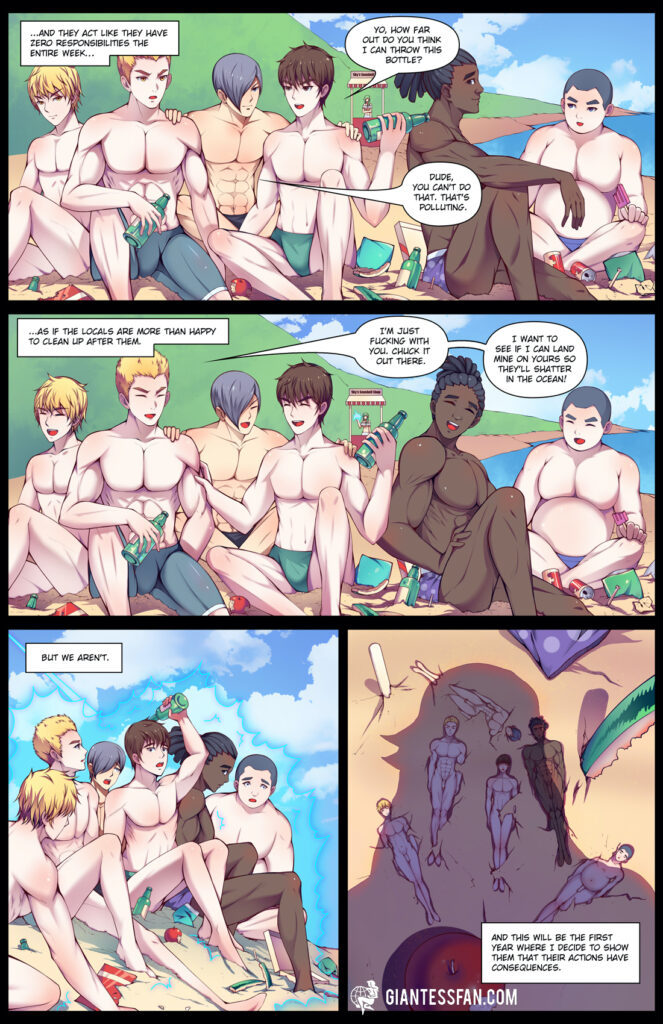 Tags: shrinking, shrunken man, shrunken men, unaware, handheld, insertion, pussy, revenge, magic
Pages: 15 + 1 cover
Written By: Newschool2626
Artwork By: Mei (Studio Arieta)
Release Date: February 19th, 2023
Issue Link: Spring Break
Download this comic and all of the others in our catalog with a single 1-month membership to giantessfan.com!
ALSO: