After years of waiting, the fan favourite series has returned by popular demand to bring you even more thrills and adventure! Don't miss the exciting return of She-Beast and the Power Patrol!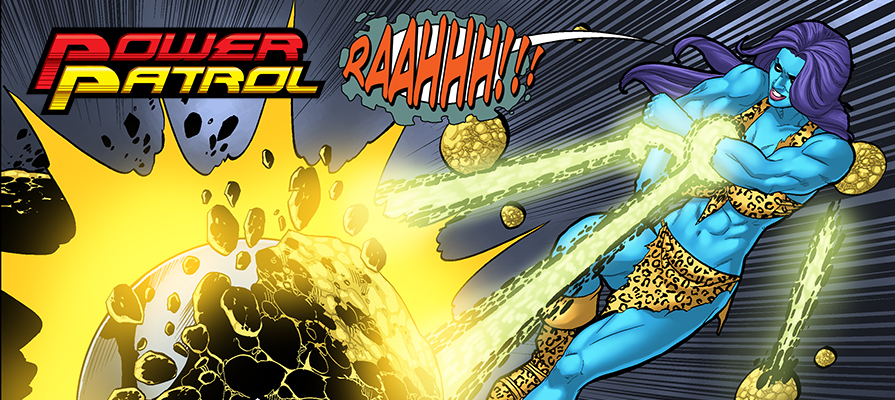 Synopsis: A distress call brings She-Beast and Stinger to the apartment of Juli and Cindi, the two young women from Chemical Retraction. Juli has been shrinking and soon dwindles small enough to enter a subatomic universe where she is embroiled in an ancient war between two tribes of the micro world. She-Beast, Stinger, and Starlight chase after Juli but are forced to fight in the tribal war, which reveals a link between She-Beast and the deities the tribes fight for.
Release date: May 28th, 2015
Written by: RogueScholar
Lineart by: Joseph Caesar S.D.
Colors by: Papee Yabshi (Studio GFX)
Series Link: Power Patrol
Download this comic and every other in our catalog with a single 1-month membership to GiantessFan.com
AND DON'T FORGET: Giantessfan.com accepts Bitcoin!