The Elven sorceress Elsili and her apprentice Imminine are back again to terrorize the tiny survivors of humanity with even more sexual antics than last time!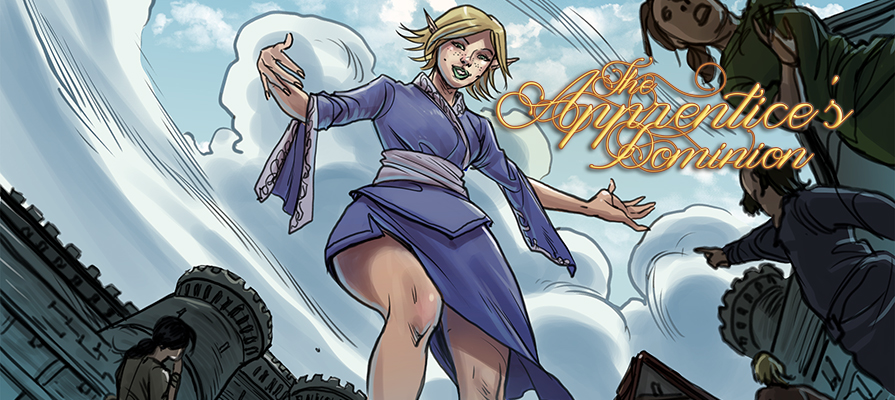 Synopsis: The sorceress Elsili and her Apprentice terrorize the shrunken land of humans, but as they enjoy their new toy; those subjected to their less-than-tender mercies concoct a scheme to regain their rightful place in the world.
Release date: April 14th, 2015
Written by: laurieluv
Lineart by: Michela da Sacco
Colors by: Salvatore De Simone
Issue Link: The Apprentice's Dominion 2
Series Link: The Apprentice's Dominion
Download this comic and every other in our catalog with a single 1-month membership to GiantessFan.com
AND DON'T FORGET: Giantessfan.com now accepts Bitcoin!