The misadventures of the unlucky invaders of From the Stars continue in a fifth issue. This time, the microscopic aliens get sucked into a black hole… at the end of a vacuum hose!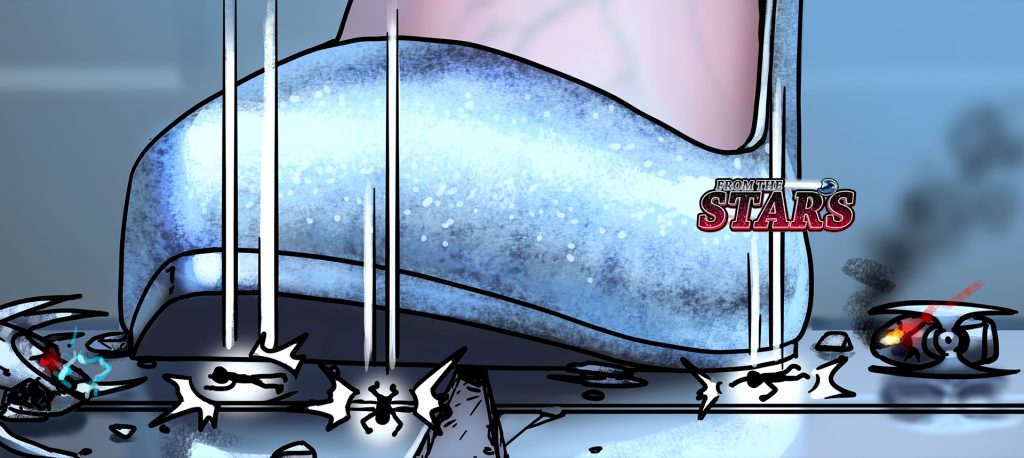 Synopsis: Aliens from a distant planet have discovered Earth. Meaning to investigate life on the planet, they send down a team. They quickly discover that the life on the planet is much greater in size than they are and find themselves stranded inside a human mother's cottage.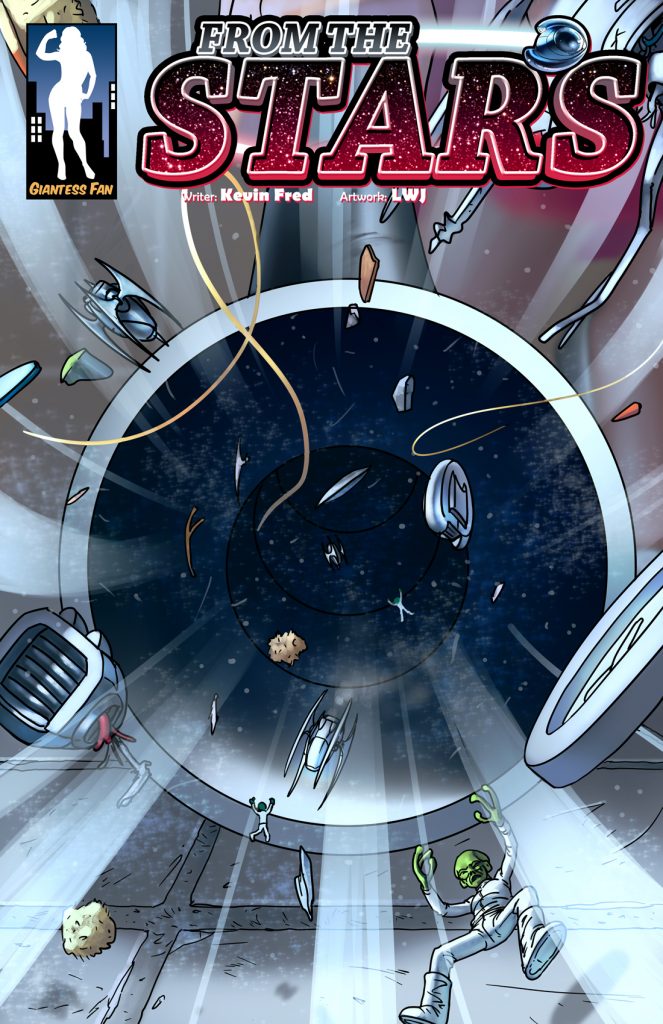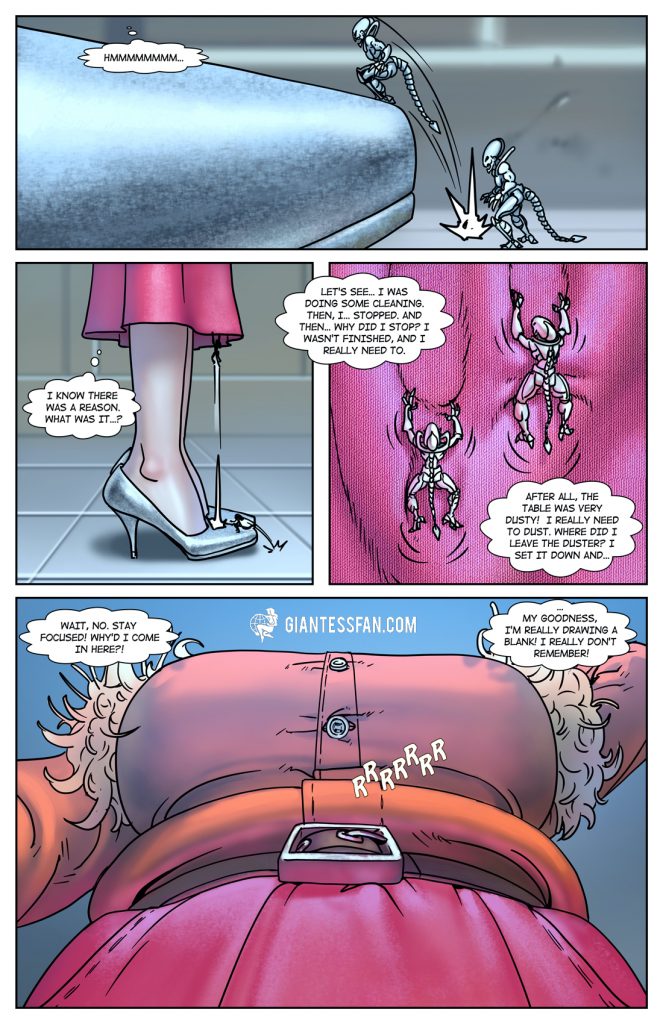 Tags: stomp, alien, boob crush, unaware, vacuum
Pages: 15 + Cover
Written By: KevinFred
Artwork By: LWJ (Sedna Studio)
Release Date: December 28th, 2020
Series Link: From The Stars
Download this comic and all of the others in our catalog with a single 1-month membership to giantessfan.com!
ALSO: