Nikki managed to make quite a mess at last night's rock concert – and in the harsh light of day, she's trying to keep her boy toy from seeing the aftermath! And just what is the sinister Eva up to?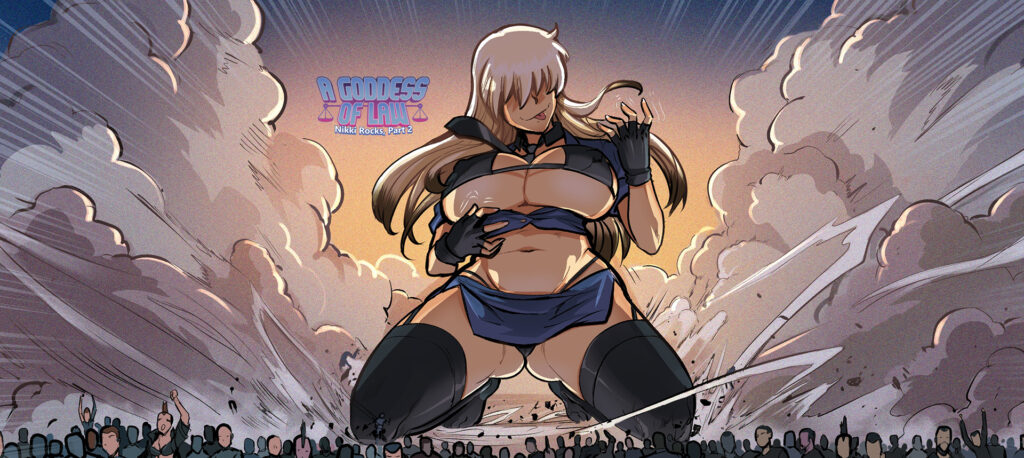 Synopsis: Officer Nikki is lost in recollections of the giantess orgy and murderous mayhem she was responsible for at the music festival the previous night. With the aftermath of the carnage all around her, will she snap out of it in time to stop her besotted boyfriend from noticing the bodies? Meanwhile, Eva has found someone to help her work out how to use her shrinking technology on the Goddess of Law…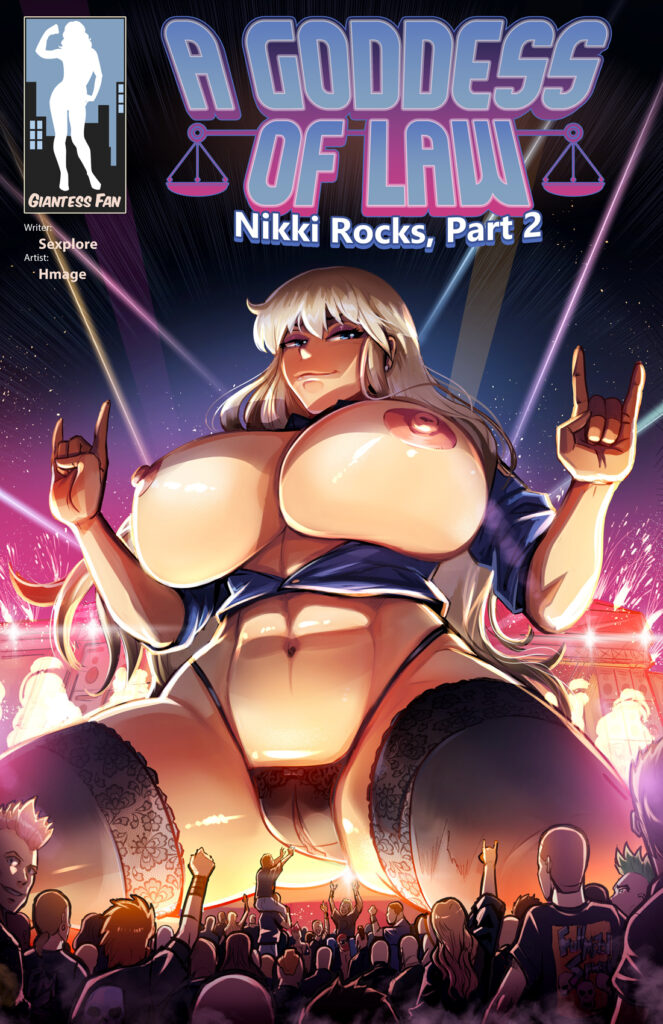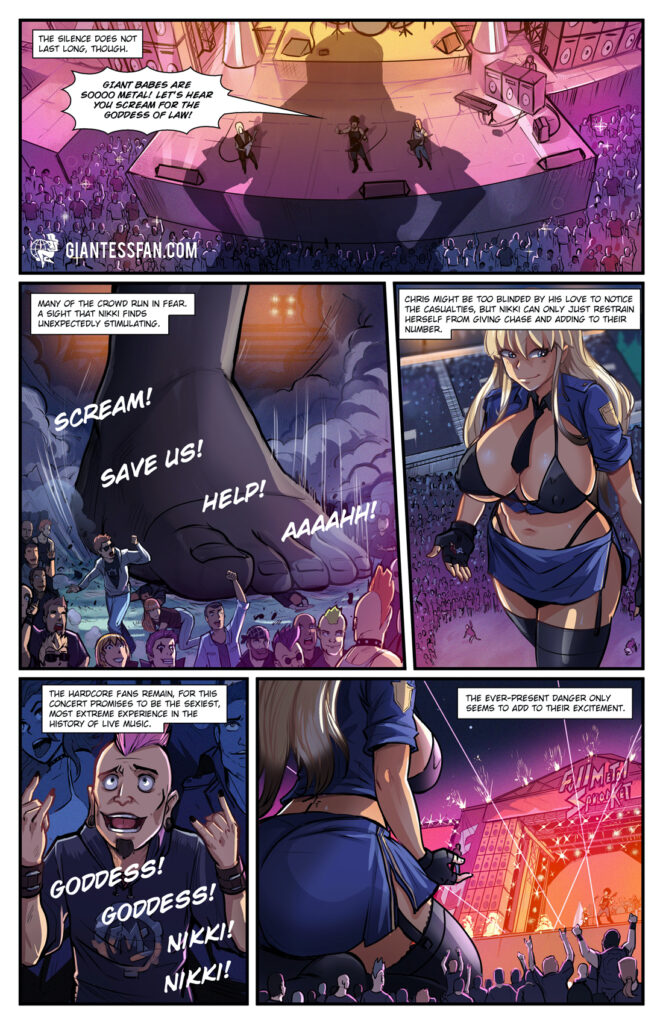 Tags: giantess, shrinking, shrunken man, destruction, accidental destruction, feet, boobs, breast crush, pussy crush, vaginal vore, insertion, sex, evil, science
Pages: 15 + 1 cover
Written By: Sexplore
Artwork By: Hmage
Issue Release Date: June 28th, 2023
Series Link: A Goddess of Law
Download this comic and all of the others in our catalog with a single 1-month membership to giantessfan.com!
ALSO: