Giantess Fan heads to a college where the Greek Rivalry between a particular sorority and fraternity has gotten pretty wild! The girls of Seta house have shrunken some unlucky Lambda boys, and now they've got to figure out some places to hide the little men – but the only available spots are extremely up close and personal!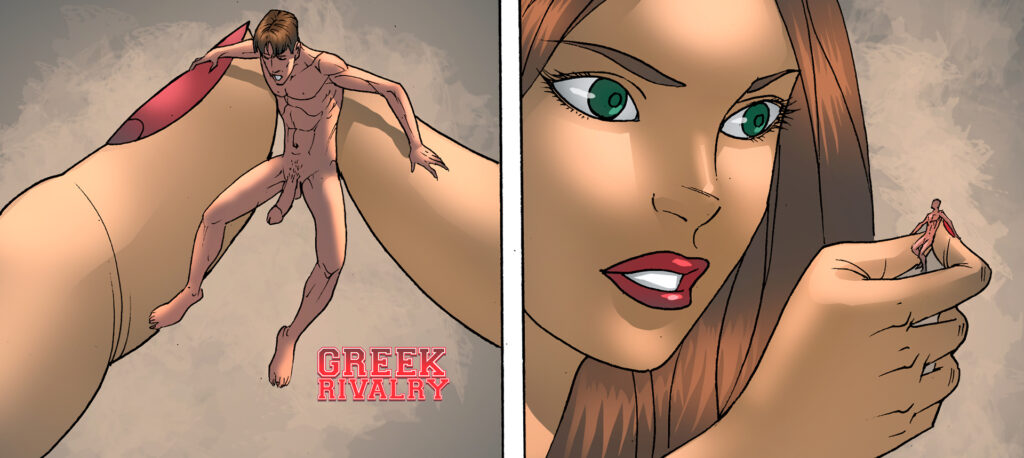 Synopsis: Pledge week is almost over, but there's still one final challenge the girls have to complete if they want to become Alpha Zeta Setas. They have to find the shrunken pledges of their rival fraternity and find a good hiding spot for each of them before they all swing by their frat house later!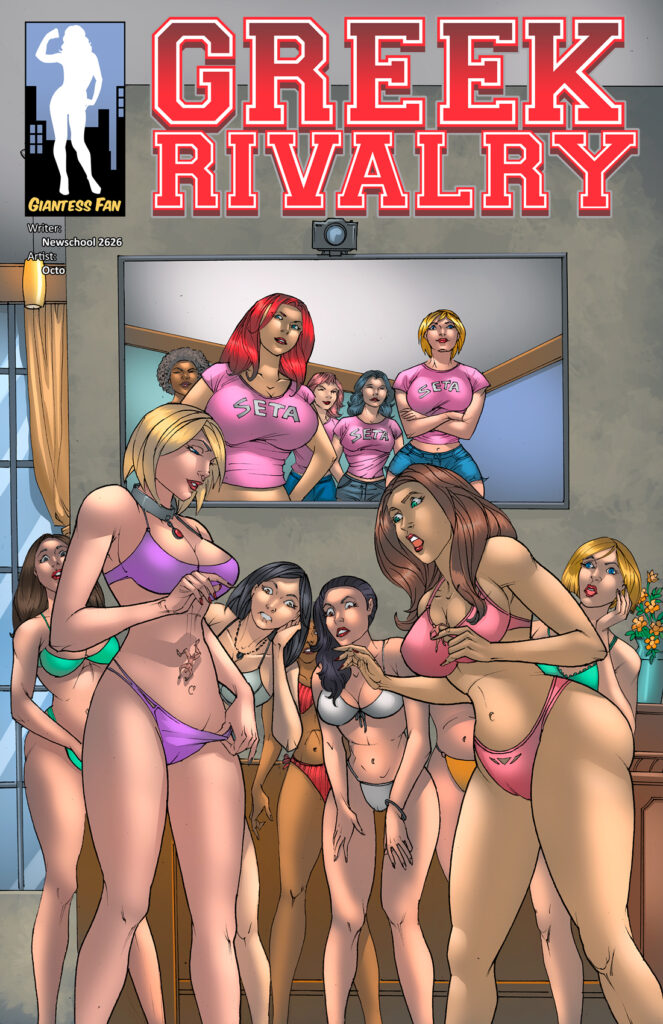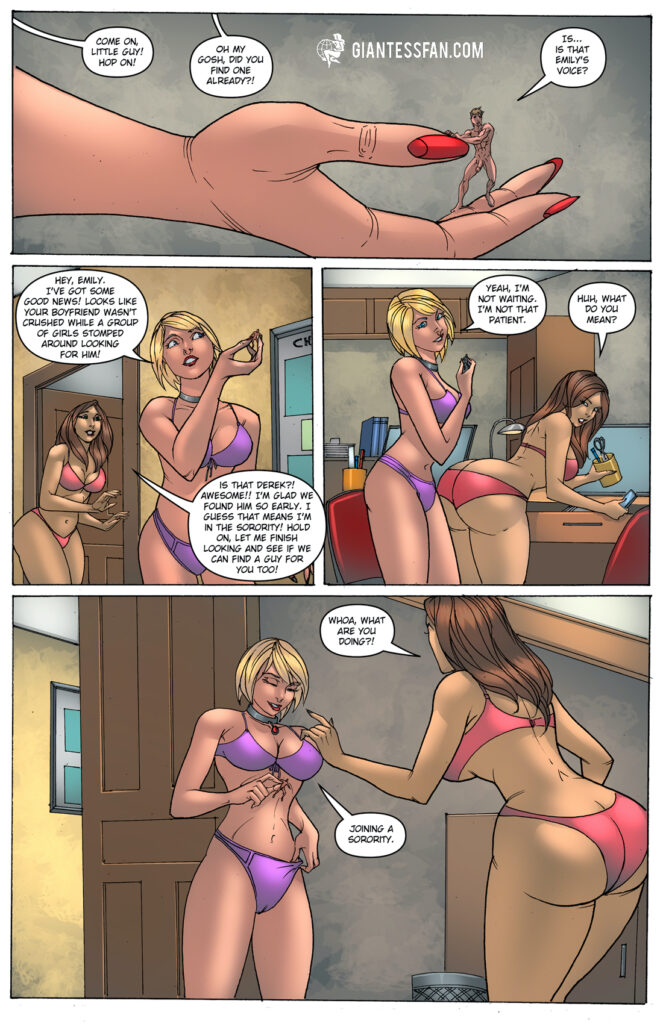 Tags: shrinking, shrunken man, shrunken men, insertion, pussy, butt, handheld
Pages: 15 + 1 cover
Written By: Newschool2626
Artwork By: Octo
Release Date: February 8th, 2023
Issue Link: Greek Rivalry
Download this comic and all of the others in our catalog with a single 1-month membership to giantessfan.com!
ALSO: