Two ladies have a snack attack that turns into "Attack of the 50 Foot Woman" when an unusual ingredient in their dinner turns them into steadily-growing giantesses! Dig in to a tasty treat with Overtopping Pizza!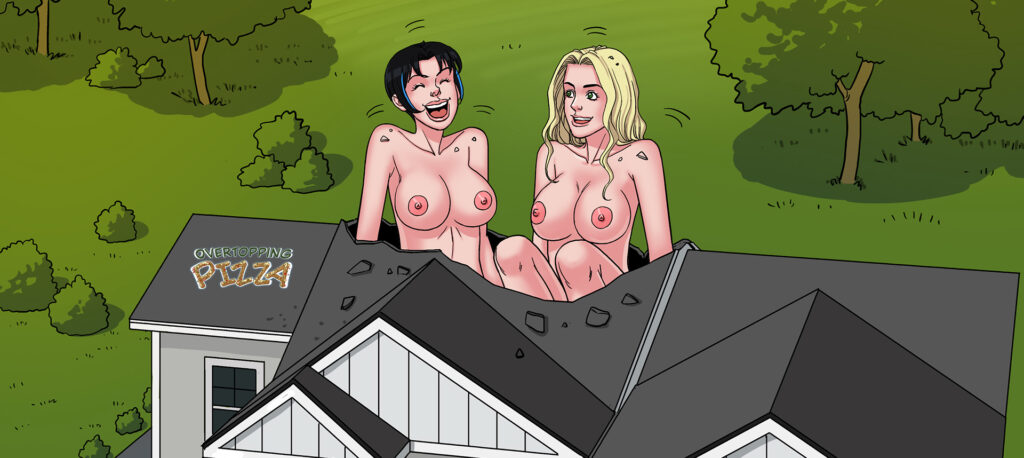 Synopsis: Two young, beautiful women order a pizza, but it has something extra in it that causes some odd effects. Instead of merely enjoying a simple meal together, the two women quickly grow HIGH up into the sky as the world beneath them becomes a playground.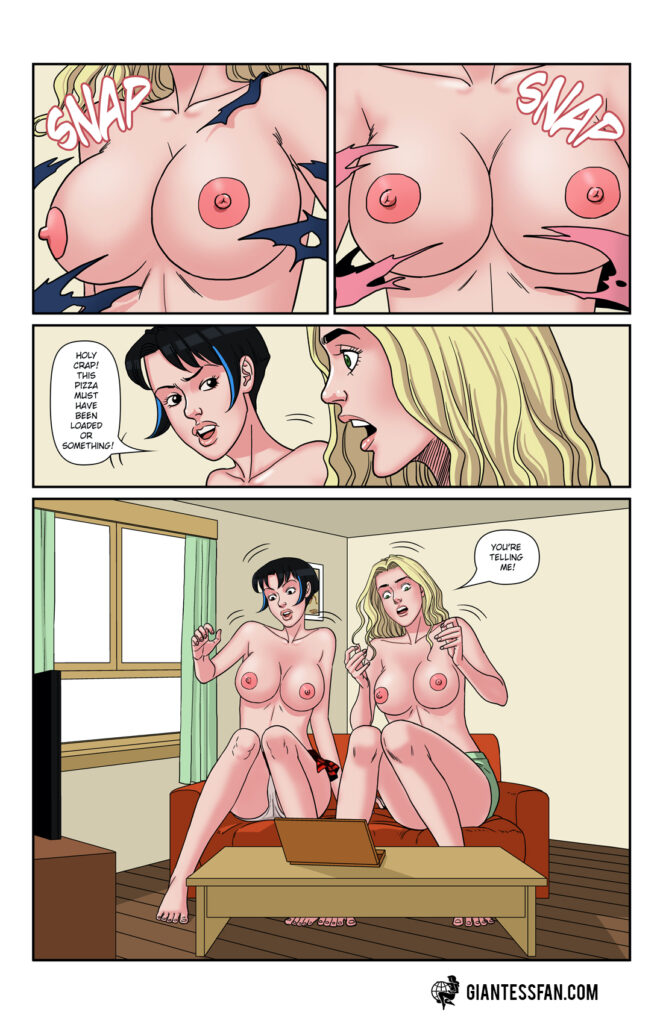 Tags: giantess, growth, height increase, clothes ripping, outgrowing clothes, nudity, destruction, accidental destruction, outgrowing room, outgrowing building, multiple gts
Pages: 15 + 1 cover
Written By: Redacegod
Artwork By: Yuan (Studio Arieta)
Release Date: July 8th, 2022
Issue Link: Overtopping Pizza
Download this comic and all of the others in our catalog with a single 1-month membership to giantessfan.com!
ALSO: