We've all heard of high school bullies receiving some karmic payback later in life, but at this Class Reunion, karma is a real bitch (or three)! A trio of women get even with their former tormentors by shrinking them to the size of toys and… well, doing whatever they want!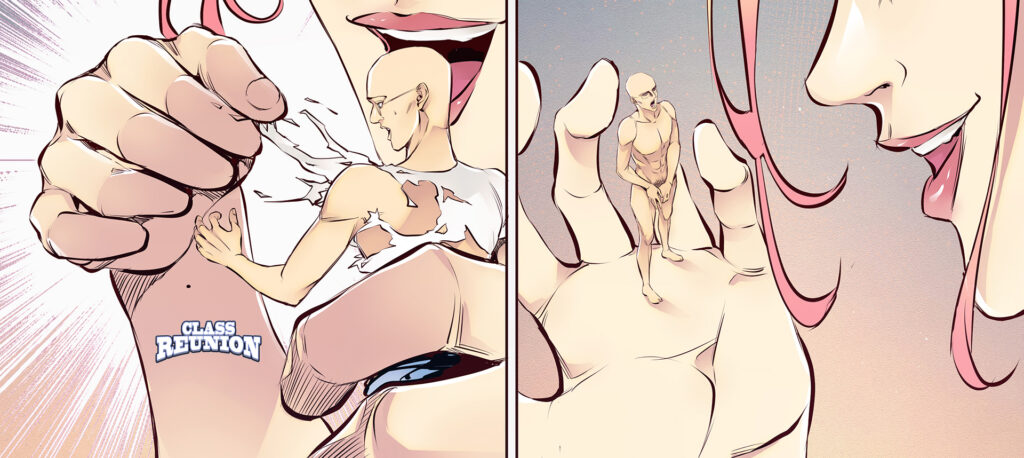 Synopsis: Everyone can always find a good reason to attend their high school reunion, whether it's to connect with friends you've lost touch with, find out if that girl you used to have a crush on is single these days, or just going so you can simply shrink everyone who attends because they made life miserable for you and now you want revenge.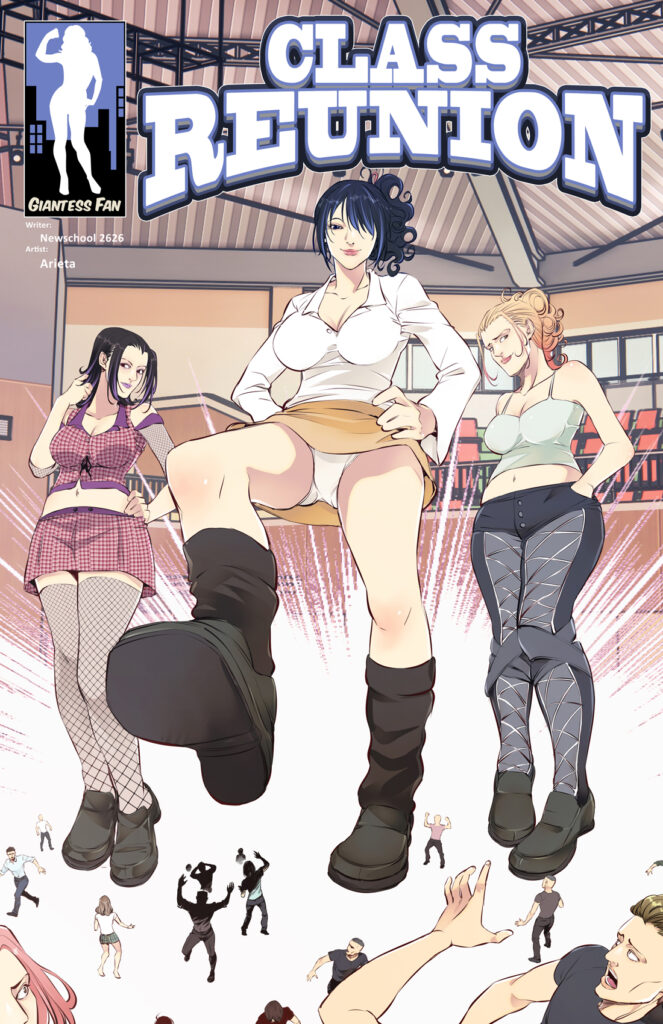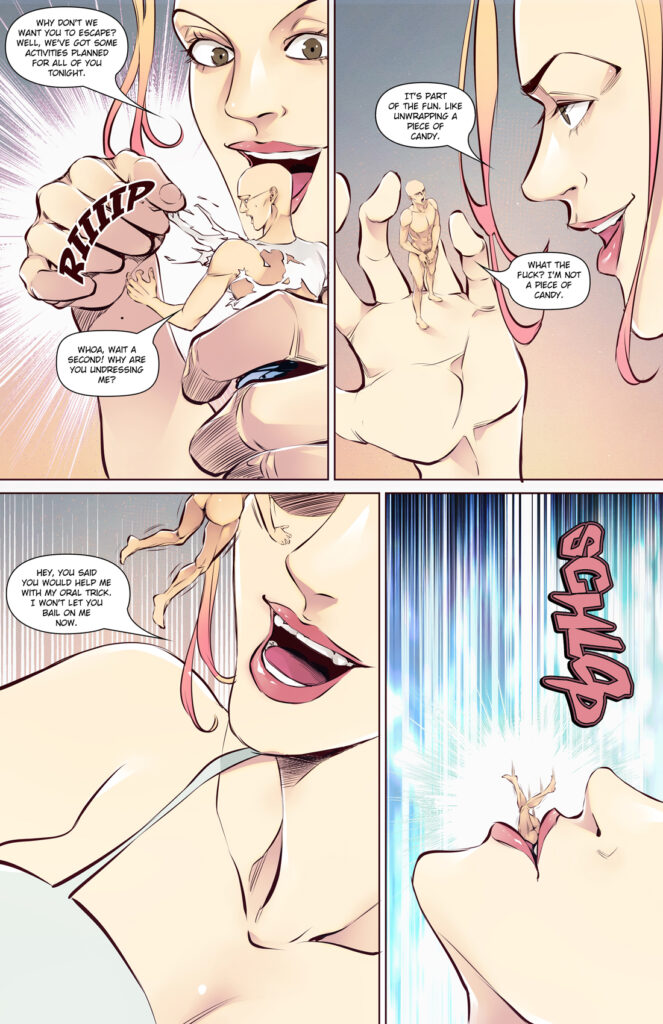 Tags: shrinking, shrunken man, shrunken woman, mouth play, feet, revenge, cruel, magic
Pages: 15 + 1 cover
Written By: Newschool2626
Artwork By: YouLZ (StudioArieta)
Release Date: June 8th, 2022
Issue Link: Class Reunion
Download this comic and all of the others in our catalog with a single 1-month membership to giantessfan.com!
ALSO: