We return to the ongoing Class Reunion where three witches are seeking revenge on their newly shrunken former classmates! There are plenty of uses for tiny people, especially if you don't have to be careful… and these ladies are eager to try them out!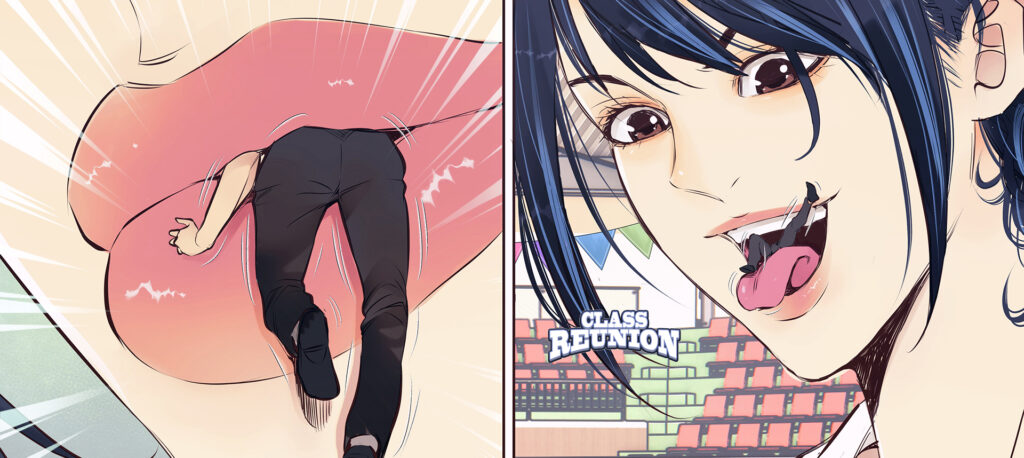 Synopsis: Now that everyone has shrunken down, Angelica, Rose, and Amy have their fun with their former classmates in a variety of ways… some more cruel than others.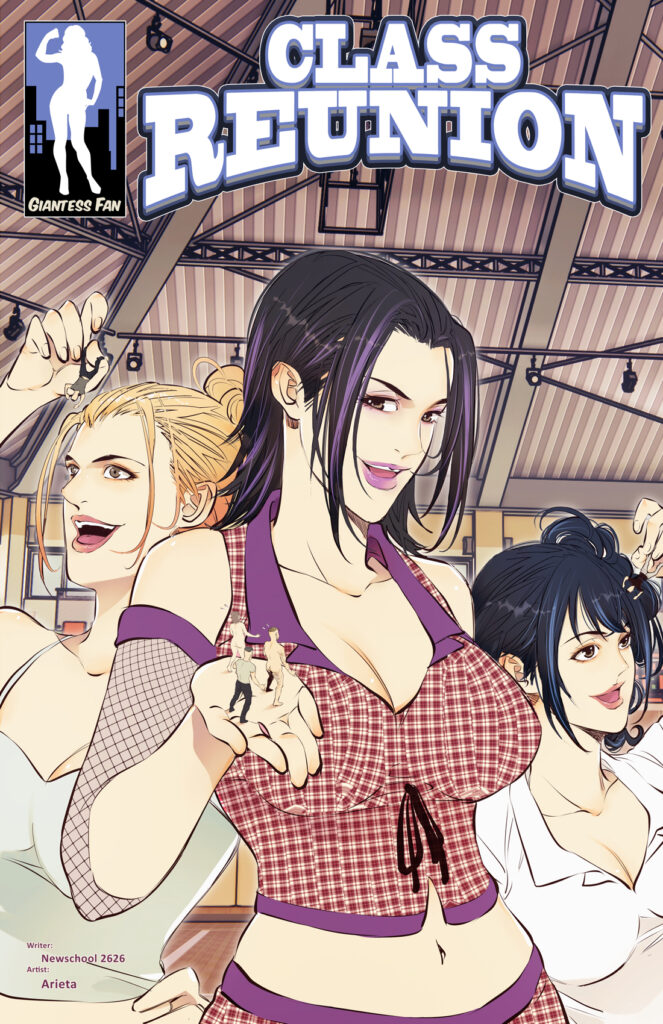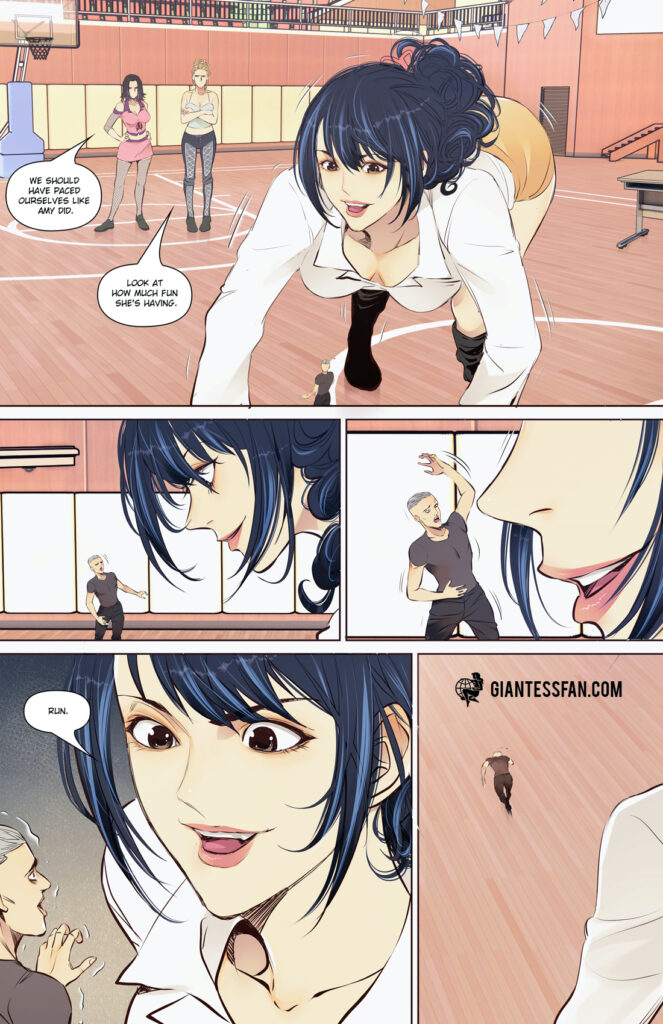 Tags: shrunken man, shrunken woman, feet, insertion, pussy, butt, anal insertion, revenge, cruel, magic
Pages: 15 + Cover
Written By: Newschool2626
Artwork By: YouLZ (StudioArieta)
Issue #2 Release Date: August 28th, 2022
Series Link: Class Reunion
Download this comic and all of the others in our catalog with a single 1-month membership to giantessfan.com!
ALSO: